Assassination of Fakhrizadeh Has Its own Implications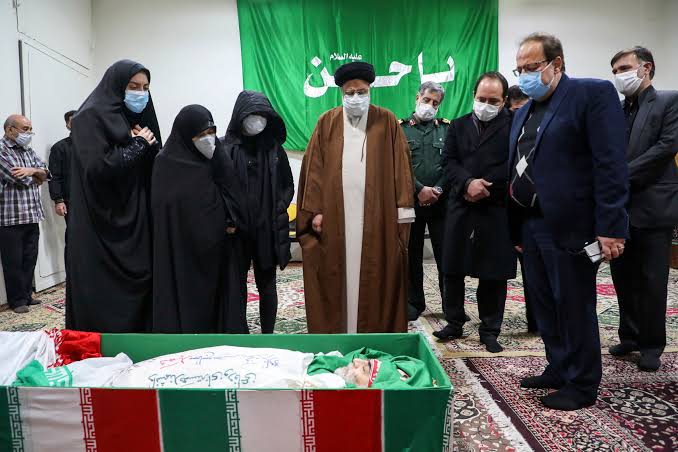 Unknown terrorists murdered an eminent Iranian scientist today. Iran's foreign minister Mohammad Javed Zarif condemned the nuclear scientist's assassination as a "terrorist act". Terrorists reportedly bombed a car before opening fire at Fakhrizadeh's car.
Iranian media reported Fakhrizadeh died of injuries in hospital after armed assassins fired at his car. According to reports, Fakhrizadeh's assassination took place in Absard in Tehran's Damavand county.
Fakhrizadeh's bodyguard was reportedly killed. The high-level nuclear scientist is referred to as "Iran's Robert Oppenheimer" and is known as the "father" of Iran's nuclear program.
Unfortunately, the medical team did not succeed in reviving (Fakhrizadeh), and a few minutes ago, this manager and scientist achieved the high status of martyrdom after years of effort and struggle," Iran's armed forces said in a statement.
Iran has called on int'l community—and especially EU—to end their shameful double standards & condemn this act of state terror. Iranians say that they have serious indications of Israeli role—shows desperate warmongering of perpetrators.
In January, US forces killed Qasem Soleimani, commander of the Quds Force of Iran's Islamic Revolution Guards Corps. Now,Mohan Fakhrizadeh a top Iranian nuclear Scientist has been assassinated, and Iran believes Israel is responsible. This killing has its own implications and may unleash a new wave of sponsored terrorism. Countries jockeying for power and World domination may start a cold war killings to realize major national interests. Such actions are despicable and no one will come out as a winner.

India too must realize that taking cue from such acts Pakistan terrorists may too start targeting Indian nuclear, missile and Space scientists. Even China may start supporting such Pakistani attempts. So we need to be fully prepared in protecting our assets. Also we need to tell the world that any such attempt by any power on this earth will be immediately and heavily retaliated with our entire might.
Iranian nuclear scientist Mohsen Fakhrizadeh has been assassinated. Western countries have remained silent about this barbaric and shameless act. Imagine if a leading scientist from the US or the UK was assassinated, what kind of tsunami of public condemnation would that cause?
Strength is the lifeline that safeguards national security and dignity. Now that the US regards China as its opponent, who knows what kind of rouge method it will use to gather allies against China? It's unlikely that when Joe Biden assumes office he will reverse the general trend of increasing tension between China and the US.