EK Thaa Colonel ….A True Story Of A Retired Fauji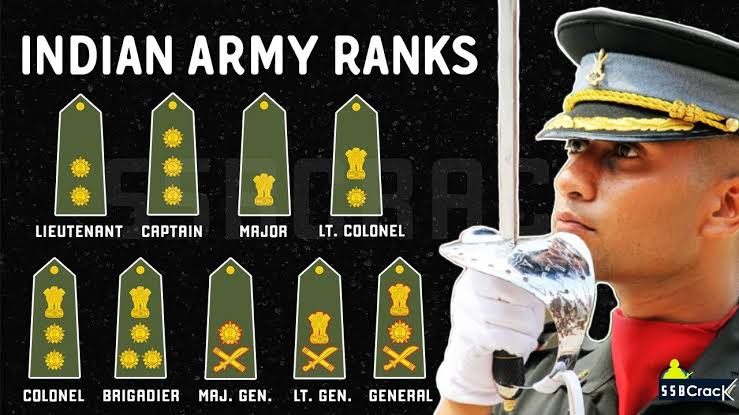 By Amit Sangwan
Following is a true story. It is about a relative who retired as Colonel from infantry regiment in 2005.
He started making a house in 2003 on a HUDA plot which he had got alloted in 1990 s. I advised him to make a house in Gurgaon. He said his village is in Rohtak and mother is also there so he will not want to go to Gurgaon.
I still persisted with my advise and told him he already has an ancestral house in proper Rohtak and he should renovate it and spend the retirement benefit and savings and sell HUDA plot in rohtak and buy in Gurgaon.
Our man gave me a lecture on sanskaar, mother, good son, friend circle etc. He made a nice big house. The entrance door is huge and is of carved solid wood costing 2 lakhs at that time.
Lavish muharat was done in which i had also gone. All relatives were called. All sisters were given gifts. There was a great sense of achievement in his eyes. He said to me that Thank God i didnot listen to your advise. See all relatives and friends have come here. Who would come in Gurgaon. Life is not about money. Its about friends. Since my father is also retd Col from Punjab regiment i have learnt never to argue with infantarians when they become emotional. Specially about people around them.
Carrying forward the story Colonel sahab ka son a captain in army gets married in 2005. And the daughter got admission in SRCC Delhi in 2005. Now the girl shifted to AWWA hostel opposite subroto park. The parents used to commute almost every weekend for 3 years to delhi.
Captain sahab did a stint in field and wife who was a MBA had to stay with in laws in Rohtak. Taking care of in laws off course with standard khit pit. She also got into family way and had a troubled pregnancy. The delivery was scheduled for R and R delhi.
For full 2 months the entire family had to be in delhi. Relatives house, officer mess, transit accommodation and even hotels. This was the first time when colonel sahab's wife,the Memsaab said why didnt a make a house in Gurgaon.
Fast forward 2009, the daughter in law went to husband. And the daughter landed a good job with deloitte. Salary was 30 k. Flat was being shared with another girl in a secured society. Colonel sahab gifted a car to daughter. Flat rent was 7k (her share)….. Maid who made food 2k. Petrol n car maintenance 2k. Clothes 3k.
Going out, milk, electricity, phone, eating out etc all in all they had to give the daughter an allowance of 5 k a month for working in gurgaon. And every weekend there was a trip made where the caring mother would get desi ghee n stuff fridge with fruits (which the maid would eat.This discovered by memsaab when she stayed for a night).
The daughter was slowly putting on weight. The memsaab was worried. This was second time she told the colonel sahab why didnt you settle here in Gurgaon.
In 2012 the girl gets married to a nice IIT boy from uttarakhand earning really well. The couple shifts to a rented 2 bhk flat on golf course in a plush society close to their offices. The boy was from a humble family and had his own liabilities hence the couple were not able to go for a flat of their own. Plus realty was really expensive in 2013.
In 2014 the daughter delivery comes. The memsaab shifts to her Son in law's flat. Daughters Mother In law cant come or doesnt want to come as she has own daughter also i dont know exactly. But moti baat Colonel saab is alone now at Rohtak.
Colonel saab's mother had left for heaven in 2011. All his friends had already started staying with their children in various places. When he asked them why they were going their reply was bhai you kept roaming the country. Hum toh 40 saal se yahan rohtak main puk gaye hain.now is the time for us to see world.
Daughter package had gone to 24 lakh by 2015. So She had to quickly get back to work after the delivery. But with small baby it was not possible.In steps the memsaab. In India still we trust kids to naani than to nanny.
Colonel saab protested to memsaab. Why dadi is not coming? This was the third time memsaab asked him why didn't you settle in Gurgaon?
Colonel saab himself couldnt stay in Gurgaon much. Remember 2 bhk flat. Husband wife 1 room.nani n 2 yr kid in another.
Also remember no damaad or bahu likes their father in law in their house. Mark this line. Nana n dada are ATM.5 min of requirement.no body wants them in house. So when kid is born.come see.give money n vanish. Mother in law r welcome as they will be of benefit.maid se kaam toh karwa hi lengi. And like live cctv which can give chappat also if required.
In fact the situation is quid pro quo here. The memsaab is also happy at Gurgaon. All her circle of friends n relatives is in delhi n gurgaon. Daamadji weekend par uber ola kar ke unhe sab se milne ka mauka dete hain.
Memsaab likes the happening affluent society also. She teaches pranayaam to people in morning n is popular amongst ladies. Great oppurtunities for shopping.
Now 2016 The son has also become a col. Commanding a unit up north. His family now in carriapa vihar delhi cantt. Now nani has to do dadi role also as the daughter in law has picked up a job. The apna old col saab can still not stay in carriapa vihar as again flat small. 2 kids.daughter in law n memsaab.all 4 beds occupied.so for a night when he comes he sleeps in drawing room. Seeing him sleep on a cotton mattress in drawing was the fourth time memsaab asked why didnt u settle here.
2018 the son hands over command and gets posted to Delhi. Now after many years i meet the col saab.
He says all his family is in gurgaon. Both son n daughter families meet on weekend n he only gets to see them on whatsapp video call.
He said he wanted to sell rohtak house but all he was getting is plot rate as house constructed is ground floor with a garden. Nobody wants garden now.people want stilt parking.lift n 4 floors. So any one buying will have to break n make new one. Remember the 2 lakh door.so construction cost sunk to zero.
Truly speaking when I had advised him to make a house in Gurgaon even i had not imagined that this is how it will play out.And rohtak is 80 km away.But still see how the story played out.
By 2019 finally i have got their ancestral house sold. The 2 lakh door one is a beautiful house. Mann nahi karta usko bikwane ka. Have got it rented out to a company as guest house. Have got colonel sahab a 2 bhk flat on rent in same society as daughter. N daughter in law has moved into same society as son. colonel saab junior will go to field. And maybe retire after that.
Col saab senior takes care of 3 kids when all 3 ladies go out for shopping.every body gets to sleep in their flats yet be 1 min away from.each other. Daughter in law can wear any type of clothes in her flat no privacy issues.
Damaad n sasur meet only on drinks once a week. Whole family is thankful to me. And i am happy for them and on my advise all 3 couples have booked 3x two bhk in plush project on dwarka expressway on same floor.
See its 2 bhk and not 3 bhk.
Change the places.Some of you may be in this situation or likely to get into. Remember kids will never stay or do job in Rohtak, Meerut, Mohali, Shimla, Zirakpur, Jabalpur, Agra, Kanpur,Jalandhar,Ludhiana, Satara, Jammu, Munger, Arah, Balia, Muzaffarnagar Hisar Bhiwan, Jhansi, Mhow Nainital, Haldwani, Dehradun etc.
Have a settlement in your ancestral place. But have jugaad in your Gurgaon Hyderabad, Bangalore, Pune,Delhi, Ahmedabad, Jaipur cochin Chennai.
Else loneliness because of your egoistic attitude n stupidity is painful.
*Lessons learnt*
1. Having a house and settling there are 2 different things. Please understand this.
2. There is nothing like settling or final settlement. The final settlement is when you leave finally.
3. Friends n relatives are not important. They can do without you and you can do without them.Its family which is important. Dont be selfish.
4. If you have seperate kitchens then yes saas bahu can co exist happily in same tower.
5. Living with grandchildren and watch them grow is a joy. Create conditions for that.
6. Today s time ur bahu n daughter will work. N will require support. But remember point 17 above also.
7. If you do not have foresight than budhapa kharab hona is certain for the man.Nobody likes a old man in their own house who will ask tea 5 times a day.even if his pension is 1 lakh.
8. Family can grow financially n emotionally if they stay close. Children having grandparents around whose patience levels are more will do well
9. In today challenging times where couple working lot of enjoyment gets compromised.stress is more. Marriages are breaking.
10. A simple thing where children go to grand parents next door for a night or after noon can give young couple something to look forward.
11. Groceries,maids,drivers etc can be shared optimising resources.
12. The young couple can travel leaving kids to grandparents next door without compromising school. If you can indirectly make your kids married life good isnt it a great achievement. Who likes to see their children getting divorced. Divorces are on rise. And parents watch helplessly from their small towns this nazaara. Couples need some me time. And grandparents in close vicinity can help.
13. Buy when still something can be bought in budget. 2bhk if not 3bhk. Dont fret about pollution. Pollution is for those who cant afford to stay in big cities. Go away for that 1 month.
No city in world including new york which doesnt face any issue for a month in a year.be it snow or rain.
N things are getting better.
14. And last remember children when they do jobs will have limited leave. They wont come to you. Acchi jagah jayenge.
U wont be able to.come to them because they will stay in small flats.