Indian Su-30MKI Fleet Could Reach 18 Squadrons as HAL Expects Further Orders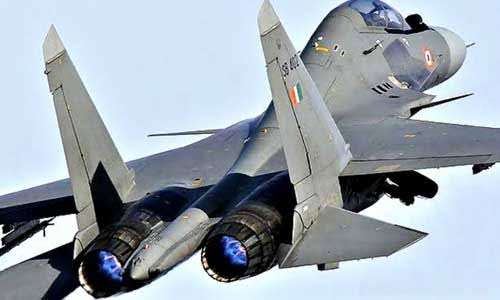 Hindustan Aeronautics Limited has completed the production of all 272 Su-30MKIs under multiple contracts from the Indian Air Force to manufacture the aircraft under license, and now expects the Air Force will place further orders for the jets.
Entering IAF service in 2002, the Su-30MKI is heavyweight fighter jet and by far the most capable platform in its fleet. The aircraft has been gradually modernised over its long production run, and today performs multiple roles from a precision bomber to a strike fighter, a maritime strike fighter, an 'AWACS killer' and a dedicated air superiority fighter. It can act as aerial refueling too.
The fighter is compatible with a wide range of indigenous missiles and bombs from the BrahMos cruise missile to the R-77 and Astra active radar guided air to air missiles, the SPICE guided bomb and the K-100 missile. In terms of flight performance the aircraft is unrivalled, with its speed, altitude, maneuverability and endurance far exceeding those of other Indian jets such as the Rafale and Mirage 2000.
The Su-30MKI is produced under license from Russia's United Aircraft Corporation, of which Sukhoi is a subsidiary, and forms the backbone of the Indian Air Force today with a dozen active squadrons. HAL previously requested that the Indian Defence Ministry provide an additional order for license assembly of 72 Su-30MKI fighters, which would cost around $5 billion – or around $70 million per aircraft.
In an official statement on March 31st, the company expressed hope that the Air Force would order 83 jets, stating: "the order book is likely to attain a healthy position during the next financial year 2020-21." The Indian Air Force currently suffers from a shortage of over 250 fighter jets, and intends to field 42 squadrons by the mid-late 2020 where it currently fields under 30.