Japan-Australia agreement To Ensure Security in the Indo Pacific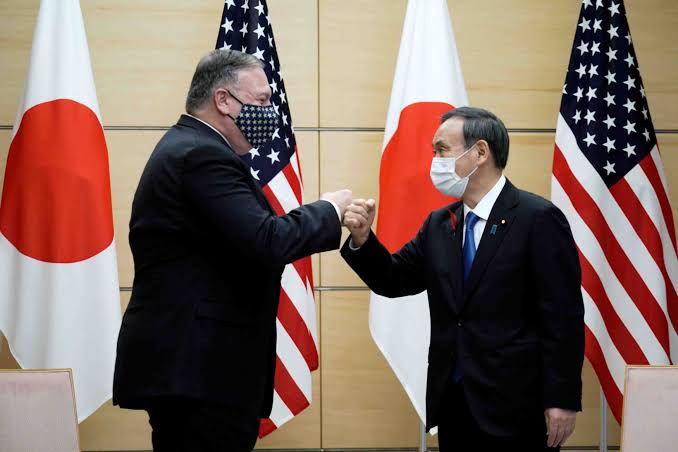 Japanese Prime Minister Yoshihide Suga and visiting Australian Prime Minister Scott Morrison agreed in principle on the Reciprocal Access Agreement (RAA) that has been negotiated for six years between the two countries Media has called the pact a "breakthrough." It establishes a legal framework for each other's troops to visit for training and military operations, and greatly streamlines various procedures.
The RAA is of particular significance as it is the first defense agreement for Tokyo since it signed the US-Japan Status of Forces Agreement with Washington in 1960, and also the first one between Asia-Pacific countries excluding the US. Some analysts believe that Japan and Australia have formed a quasi military alliance.
Japan and Australia, both US allies, moving toward a military alliance, forms an important geopolitical trend in the region. Given that the cooperation mechanism between the US, Japan, India and Australia is also active in the region, Japan and Australia moving closer in defense will lead to greater cooperation. An "Asian NATO" has long been a vision pushed by Washington and followed by some US allies.
The recent completion of the eight-year-long RCEP (Regional Comprehensive Economic Partnership) and the conclusion of the six-year-long RAA have shown two parallel threads of cooperation in the region. It's fair to say Japan and Australia are interpreting their biggest trading partner, China, as a "security threat."
The RAA between Tokyo and Canberra is about the defense cooperation in general terms. Japan and Australia are geographically responsible for In do Pacific. Though the agreement may lead to the confrontational atmosphere in the Asia-Pacific region with China.Japan and Australia are developing their ties because of their strategic concerns over China.
China is facing a dilemma. The US, Japan and Australia are forcing China to explore deeper military cooperation with Russia and reduce its tension with India and ASEAN countries specially Vietnam.. China needs its own security as well as world peace and stability. The two aspects are closely related. Japan and Australia are Asia-Pacific countries. The region's peace and stability is not only China's demand, but also theirs.
It's inevitable that China will take some sort of countermeasures. Danger of military confrontation in the region is likely to intensifie if China remains in the expansion mode.