Pakistan using diplomatic missions to push fake Indian currency for financing LeT, JeM: Report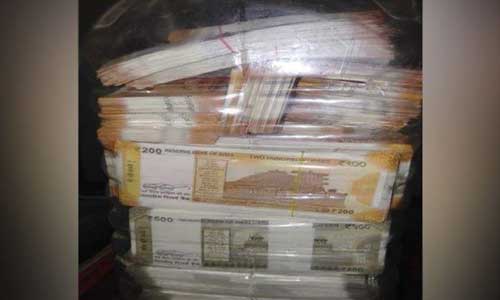 India has accused Pakistan of misusing diplomatic channels in Nepal, Bangladesh and other countries to bring and distribute consignments of fake Indian currency notes (FICN). As per the report, Pakistan has started producing, smuggling and circulating better quality counterfeit notes to finance illicit activities and terrorist groups, including the Lashkar-e-Taiba and Jaish-e-Mohammed.
Senior officials aware of the matter revealed that Pakistan is using its pre-2016 network to push a large amount of counterfeit currency into India.
Pakistan's intelligence agency, the Inter-Services Intelligence (ISI), has been successful in creating fake currency notes with better visual quality compared to the previous version of photocopied notes.
In May 2019, Younus Ansari, a D-company associate, was arrested with three Pakistani nationals at Kathmandu Airport with a huge consignment of Indian currency amounting to Rs 76.7 million, news agency ANI reported. A few years ago, Younus was arrested in Nepal for conspiring to carry out a hit-job on an Indian diplomat in Kathmandu.
The audacity of the couriers can be gauged from the fact that they did not even bother to conceal the cash.
Last month, Punjab Police seized FICN worth Rs 1 million from Sikh radical elements belonging to the Khalistan Zindabad Force (KZF). The terror group had also received five AK 47 Rifles, 30 bore pistols, nine hand grenades, five satellite phones, two mobile phones and two wireless sets, through a Chinese-made heavy lifting drone.
Nepal and Bangladesh have been a transit point for FICN. In September, police in Dhaka seized FICN worth Indian Rs 4.95 million. The parcel was couriered by a Dubai-based individual 'Salman Shera' to Sylhet in Bangladesh after which it was sent to Dhaka via a courier service 'SA Poribahan'.
Shera is the son of Aslam Shera, a notorious Pakistan-based ISI dealer in FICN, who remained active since the late 90s.