With LAC turning into LOC, need is for raising of A New HQ Northern Command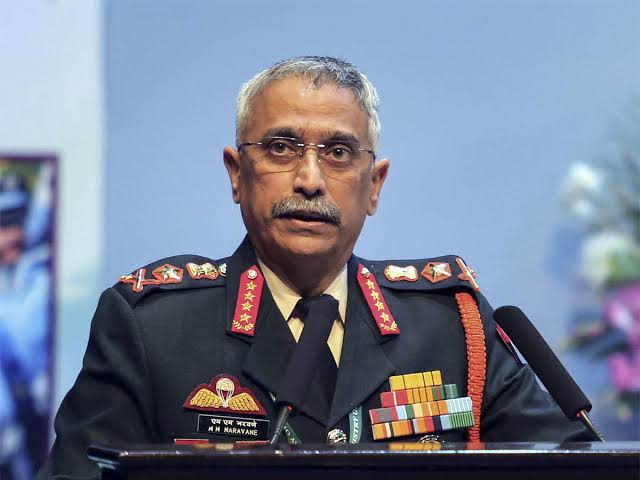 By
Colonel Awadhesh Kumar, Veteran
The Chinese action starting with Galwan in eastern Ladakh has eventually resulted in deployment of additional forces by Indian Army in the Ladakh front of the Line of Actual Control (LAC) with the Chinese Forces. These add up to more than three additional divisions.
With establishments of posts, on various vantage points now instead of being left open to risks of possible incursion by the People's Liberation Army (PLA), they have to be consolidated and turned into permanent defences with all supporting elements.
The cost of permanent deployment in some forward areas will no doubt be high for India, but it will be higher for China as PLA. Whereas Ladhak has developed phenomenally since 1962, by Contrast Chinese Occupied Ladhak has seen no such development, except military roads. Even Tibet remains highly underdeveloped.
Hence the Chinese will have to haul up their daily logistics all the way from China through occupied Tibet, to Occupied Ladhak areas. Further Chinese troops have never had tenures in such harsh terrain, while the Indians are used to such deployments due to the Siachen and Line of Control deployments and the LAC in Ladhak, Uttarakhand, Sikkim and Arunachal.
Further, the controlling Formation must maintain a much bigger reserve in depth areas for deep strike across occupied Ladhak, right into Tibet, in case there are hostilities. Also now there is a need for a much larger and effective surveillance system to be in place for observation of the LAC and the Chinese movement both in occupied Ladhak and occupied Tibet.
So far, the indian Army was following a policy that while both sides may claim the same territory, neither will move in and set up any posts until the overall issue of Indo Tibetan Border is settled. However, China has gone back on this understanding a number of times in the past.
The LAC on the Ladhak front against the PLA is vast and therefore as brought by Lt General Vinod Bhatia, Retd a former DGMO and Colonel of Parachute Regiment, the "LoC mindset at the LAC" has to be avoided at all costs. However at the same time, key areas have to be held in strength and defended at all costs. He further added that "There would definitely be dynamic deployment of forces. We need three 'R's – Reserve, Radar and Roads. We will have to increase our surveillance ability,". General Bhatia, who played a crucial role in the setting up of the 17 Corps, the Mountain Strike Corps has indirectly hinted at a separate strike Corps for Ladhak. Only this kind of move will drive the fear into the Chinese Communist Party, that instead of gaining Galwan Valley and some areas along the Pangong, they may lose their occupation of even Tibet.
All the above boils down to having a more compact and focused Command and Control System. GOC 14 Corps needs to focus only on the PLA and Chinese occupied Ladhak. For this purpose he needs to be provided with two more divisions in addition to 3 Infantry Division for holding the LAC from DBL area to Demchok area. The ITBP wherever deployed on this LAC must be placed Under Command. The Armoured Brigade and an additional infantry brigade should provide the capability for a limited offensive into Chinese Occupied Ladhak. Apart from additional artillery 14 Corps must be given an Aviation Brigade comprising 2x dhruv heptr squadrons and 2x LCH squadrons at the earliest.
Next to enable 14 Corps to concentrate on the LAC with PLA, a new HQ 18 Corps needs to be raised to command and control the Zozi LA – Turtuk front. 8 Mountain Division is already there. A new division will need to be raised to fill in the gaps. The Siachen brigade may be placed under this new division.
With above taking place, the next logical step will be the creation of a new HQ Northern Command with 14Corps, 15 Corps and 18 Corps. For taking the battle into Tibet for its liberation or for liberation of Pakistan Occupied Kashmir, this new Command will have to be provided with a Strike Corps ie 19 Mountain Strike Corps.
The existing HQ Northern Command will then be renamed as HQ North Western Command comprising 16 Corps and 9 Corps. Today this kind of reorganization may seem difficult and costly but over a time it will prove to be the least expensive and most beneficial action.