30 Policemen Killed, over 60 injured in blasts in Swat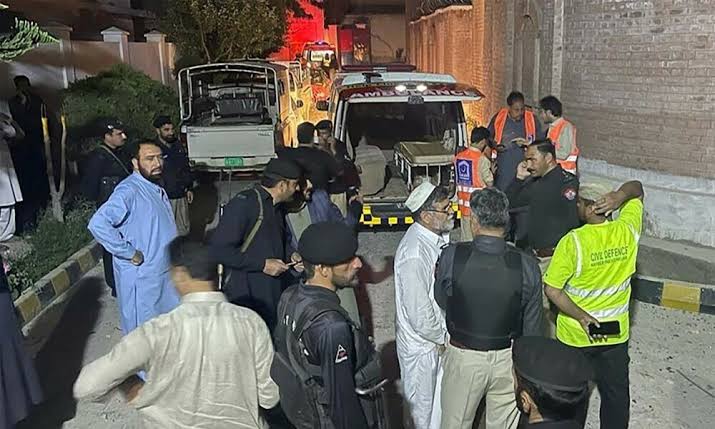 Pakistan has seen a solid rise in terror attacks after a shaky six-month ceasefire between the TTP and Islamabad failed in November.
Since the Taliban seized control of Afghanistan, Pakistan has witnessed a dramatic uptick in attacks focused on its border regions with the country. Islamabad says offensives are being launched from Afghan soil, reported Al Jazeera.
Two explosions have rocked a counterterrorism facility in northwest Pakistan – Swat's Kabal on Monday, killing at least 30 policemen (as per latest Pak media reports) and injuring more than 60 people, reported Geo News.
Many are critically injured and the toll is expected to rise manifold.
Khyber Pakhtunkhwa Inspector General of Police Akhtar Hayat Khan said security officials were on "high alert" throughout the province.
Counter Terrorism Department (CTD) DIG Khalid Sohail told Geo News that the blast was "not a suicide attack."
"There was no attack or firing on the police station. The explosion occurred at a place where ammunition and mortar shells were stored."
He further said that the cause of the explosion — whether negligence or something else — was being investigated. Bomb disposal squads were also conducting an investigation, he added.
Sohail earlier said two explosions had occurred and the building that collapsed was an old one while most offices and personnel were located in a newer building, reported Geo News.
Meanwhile, the provincial health department imposed a state of emergency at hospitals in Swat.
Prime Minister Shehbaz Sharif strongly condemned the blast. He expressed grief over the lives lost and prayed for the speedy recovery of the injured, reported Geo News.
He also directed authorities to submit a report regarding the incident, according to Radio Pakistan.
Interior Minister Rana Sanaullah condemned the blast and expressed sadness over the lives lost. "This scourge of terrorism will be uprooted soon," he asserted.
Two attacks on large police bases have been linked to the Pakistani Taliban, known as Tehreek-e-Taliban Pakistan (TTP) since the start of the year.
In January, a suicide bomber detonated his vest in a mosque inside a police compound in the northwestern city of Peshawar, killing more than 80 officers as the building collapsed and rained down rubble on worshippers, reported Al Jazeera.
The following month, five were killed when a TTP suicide squad stormed a police compound in the southern port city of Karachi, prompting an hours-long shootout.