After Philippines, now Indonesia may be buying BRAHMOS Supersonic Cruise missile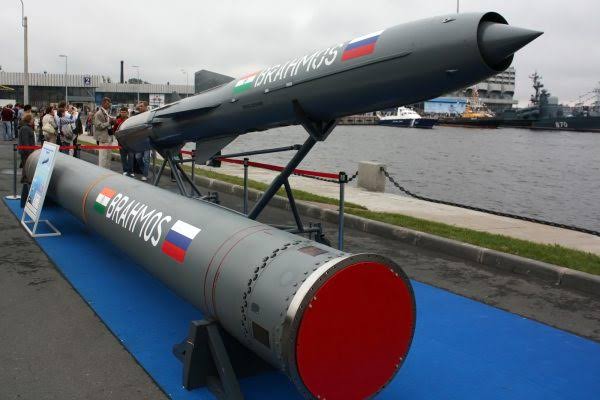 Recently BRAHMOS cruise missile systems have been supplied to Philippines to secure them from any aggression from the Seas around. Now a South East Asian country Indonesia may soon be closing a deal for supply of these deadly accurate missiles.
Indian defence company BRAHMOS Aerospace expects should be finalizing a deal this year to sell Indonesia supersonic cruise missiles worth at least INR 1700 Crores. It seems that now presence of Indian designed and Indian made weapon systems have started establishing themselves in Southeast Asia.
BRAHMOS, started as a venture between India and Russia, clinched its first foreign deal last year with INR 3200 crore sale of shore-based anti-ship missiles to the Philippines – part of Indian Government's ambitious push to triple defence exports. India is now in a position to supply state of art weapon systems, second to none, at a rate which is much cheaper than what Western Countries are selling at.
Indonesia has been in negotiations with India but details about the size and timeline of a potential deal have not been previously reported.
BRAHMOS Aerospace CEO Atul D. Rane said that it was in advanced discussions with Jakarta on a deal worth INR 1700 Crore to INR 3200 crore under which it had offered to supply shore-based missiles and a version that can be mounted on warships.
"I have a team right now in Jakarta," Rane told Reuters in an interview, adding that a deal could be in place within the year. "The defence forces of Indonesia are extremely interested."
BRAHMOS is also aiming to land a follow-on order of around INR 2550 crore with the Philippines, where its missiles are scheduled to be delivered to the Philippine Marine Corps starting at the end of 2023, Rane said.
In response to a growing Chinese maritime presence in the South China Sea and some surrounding areas, Indonesia and the Philippines have ramped up their spending on the procurement of weapons and other military equipment, according to data from defence intelligence company Janes.
Indonesia's investment in the acquisition of new weapons grew by nearly 28% in 2021 and 69% in 2022, while the Philippines saw a rise of 29% in 2021 and 40% in 2022 – far higher than the average in Southeast Asia, the data shows.
Much of Southeast Asia's new military purchases come from traditional suppliers, including the United States, France and Russia, but India – the world's largest defence importer – and BRAHMOS are trying to make inroads.
"We have got the go-ahead to market to every country in southeast Asia from both the government of India and the government of Russia," said Rane.
BRAHMOS was established through an inter-governmental agreement in 1998 as a joint venture between India's state-run Defence Research and Development Organisation and NPO Mashinostroyenia of Russia. The current content of indigenization is around 70%.