All British components must be ejected from TEJAS Jets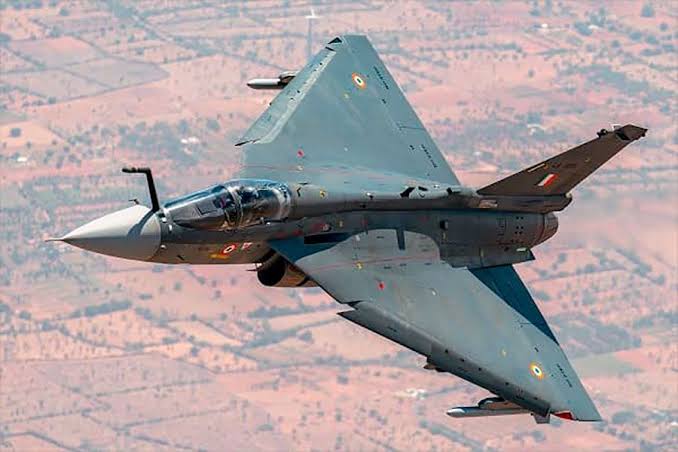 Argentina is interested in buying Tejas Jet fighters designed and manufactured by HAL and India is ready to provide. However there is a hitch because the imperialist minded British Govt of King Charles will certainly stop the sale of certain components supplied by them to HAL.
These British manufactured components, include a Radom from Cobham Limited and tyres from Scottish brand Dunlop. However the most critical components that is a vital safety feature of fighter jet is the ejection seat. Martin Baker a British manufacturer provides ejection seats for over 90 air forces worldwide.
HAL can just go ahead and will easily be able to supply 20 jets to Argentina, using stocks of existing components. But thereafter the Imperialists will put an embargo on further sales of their items to HAL. Therefore now the time has come for India to replace the affected components with Indian-made alternatives. We cannot permit such types of control from the likes of modern day East India Companies.
HAL is currently in talks with NPP Zvezda, a Russian manufacturer of ejection seats, to find an alternative to Martin-Baker's ejection seats. Then there is the unavailability of the HP-30 hydraulic pump imported from State Enterprise, Ukraine. This too has caused significant disruption. The HP-30 is used in rotary pumping, servo, pressure compensator, and short sill mechanisms of the TEJAS.
To overcome this challenge, HAL is working towards indigenizing the replacement for the HP-30 hydraulic pump. Swift innovation and integration of an indigenous component will not only take the percentage of indigenization higher but also bolster the goal of self-reliance. The replacement of British components and indigenous replacements for Ukrainian imports will determine the future of our export deals.
In fact time has come for the British to not only completely vacate the Chagos Archipelago but also the Malvinas (Falkland Islands). The dispute between Mauritius and Britain and Argentina and Britain is a long-standing issue.
Argentina and the United Kingdom even went to war in 1982. The Malvinas, had been forcibly occupied by UK in 1833, but Argentina has always claimed sovereignty over the islands. The conflict escalated in 1982 when Argentine forces tried to retake the islands. Fortunately till date there has been no armed conflict over the Chagos Islands. India very firmly backs Mauritius over this issue.
Argentina is keen on acquiring to equip its air force. The success of HAL's efforts to replace British components will determine the future of this potential deal. In fact it remains to be seen how the UK reacts to this arms sales to Argentina. Any adverse reaction will surely have a bearing on the FTA deal which UK is so eager to sign it with India.
The TEJAS is a single-engine, delta-wing, light multirole fighter that took long time to develop because of various road blocks erected by foreign governments. Today India is in a position to export this jet in its MK-1A variant, featuring new avionics suite developed by the Defines Bioengineering and Electro Medical Laboratory (DEBEL), among other upgrades. However certain components and engines are still being imported.
We do pay in cash but they still want to have control over us!!!! Hence time has come to indigenize all critical components and even the engine. This will require HAL to call upon various Indian public sector undertakings for innovative indigenous replacements to ensure the finalisation of the order from Argentina.
The sale of the TEJAS jet fighter to Argentina could be a significant boost to bilateral defence links and cooperation between the two countries.
The impact of geopolitics on the supply chains of various industries is there for every one to see. USA and Western Europe thought that every one is dependent on them and must dance to their tune. The Ukraine Conflict has shown otherwise though the conflict has affected global order and supply chains, which were already suffering due to the COVID-19 pandemic.
However this conflict seems to have awaken India to seek its true potentials. Now India has started looking at the World through prism located on Raisina Hill.