ASEAN Unity And AUKUS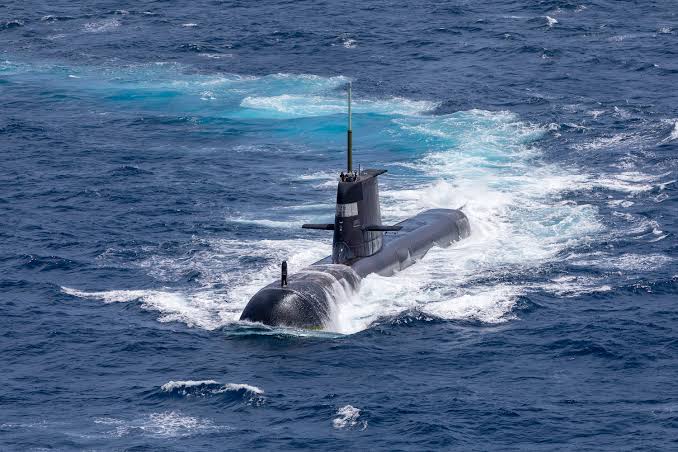 AUKUS, a trilateral security partnership, was formed in mid-September by the US, UK and Australia. It is largely seen as a US effort to ally the other two to thwart China's expansion in the Indo Pacific.
The new alliance has raised apprehension among the countries in Southeast Asia, with Indonesia and Malaysia saying that it could lead to an arms race among rival superpowers in the region, while the Philippines has backed the pact.
Faced with the looming danger of geopolitical imbalance and being dragged into unpleasant rivalry between two superpowers, ASEAN members are eager to reach a consensus on how to deal with the pact. China is the largest trade partner of ASEAN but it also has laid territorial claims over a large part of territorial waters of many of the ASEAN countries.
The upcoming ASEAN Defense Ministers Meeting (ADMM) retreat next month will be an important platform to strengthen regional defense cooperation in light of the AUKUS, Malaysian media The Star reported.

Malaysia's Defense Minister Hishammuddin Hussein told parliament on Tuesday a meeting with his counterparts from ASEAN scheduled next month will present an opportunity for the bloc to agree on a shared response to AUKUS.

"Our endgame as always is to ensure the region's stability, regardless of the balance of powers " he said.

Indonesia does not want an escalating arms race and power projection in the region that will threaten security and stability, Indonesian Foreign Minister Retno Marsudi said in late September, after the signing of AUKUS.

The Philippines has publicly voiced support. In a statement on October 6, the country's Department of Foreign Affairs said that Acting Undersecretary for Bilateral Relations and Asean Affairs Theresa Lazaro echoed the earlier statement of Secretary Teodoro Locsin Jr. that the Philippines "sees value in the enhancement of a neighbor's capability to project power."

Formation of AUKUS includes an agreement to enhance Australia's defense capacity through technology transfer of nuclear-powered submarines and other underwater capabilities. When the project is implemented, Australia will become the seventh country in the world to have nuclear submarines, after the US, Britain, France, China, India and Russia. 

The first multilateral security pact in the Indo-Pacific region for nearly three decades, AUKUS has set a debate among the ASEAN's, and they have to decide a unified response otherwise some cracks may develop among the bloc members.
Differing in security strategies, varied needs and dependence on bigger power for security protection and cooperation, along with diverse recognition of security threats from China have resulted into different reactions toward AUKUS. So it may be difficult for ASEAN to reach a common consensus about AUKUS. Their divided stance on the pact will deter the security and political integration of the bloc, or pose a challenge to the realization of the ASEAN political-security community blueprint 2025. 

Compared with the EU, ASEAN's political and security integration is still in its infancy, hence bloc members rarely seek "collective safety," but rather depend on themselves, India and others to build defense capabilities. The dangers of Australia whose military power has been elevated by AUKUS may throw ASEAN members like Indonesia into a new round of arms race.
Meanwhile China is doing its best to create as much confusion as possible. Speaking to foreign ministers of Malaysia and Brunei in September, Wang Yi of China has stressed five dangers of AUKUS, which include creating a nuclear proliferation risk ( he has failed to explain how submarine powered by nuclear reactor create proliferation ) causing another round of arms race and posing a real threat to regional countries.

Experts in fact believe that the forming of AUKUS may put a leash on China's propensity to become a "major troublemaker" in the Indo-Pacific region.

Though As per Koh King Kee, president of the Center for New Inclusive Asia in Malaysia, the pact is an obvious challenge to the spirit of the Treaty of Southeast Asia Nuclear Weapon-Free Zone (SEANWFZ or Bangkok Treaty), which is committed to keeping nuclear weapons out of the region. Many have expressed the view that after acquiring nuclear-powered submarines, it is likely Australia will further seek to acquire nuclear weapons in the future, he said. 

Malaysia and Indonesia have expressed legitimate concerns about the AUKUS deal. It raises fundamental concerns about whether or not this violates the nonproliferation regime, Kishore Mahbubani, Singaporean political scientist and distinguished fellow at the Asia Research Institute, National University of Singapore, said in an interview. 

The best way to answer this question is to ask whether AUKUS members would object to Iran acquiring nuclear submarines. If Iran acquiring nuclear submarines is against the nonproliferation regime, does this mean all other countries should also not acquire nuclear submarines?

Experts said that AUKUS has dragged Southeast Asian countries into an unpleasant position where they have to take sides between China and the US. 
Singapore's Foreign Minister Vivian Balakrishnan said last week that Southeast Asia wants peace and prosperity, reiterating a long-time stance that countries are against being forced to take sides in the US-China rivalry. "We do not want to become an arena for proxy contests or even conflict," he said. 

Although the US has constantly assured ASEAN members that it will not force them to take a stance, ASEAN members' key geographic position means they will inevitably become embroiled in the rivalry. 

The bloc has learned from its traumatic history that turbulence and conflict can only bring damage to its development.