Australia Curtails Export To China For 2nd Straight Month In November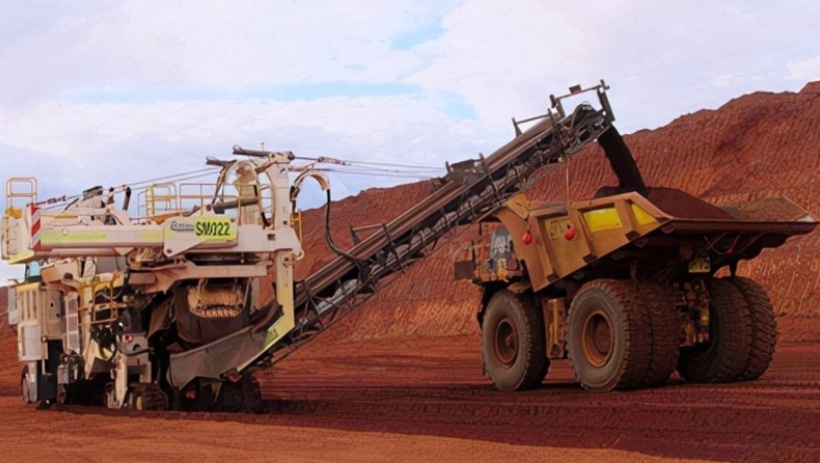 An iron ore mining site in Australia

Though China's imports from Australia maintained a relatively fast pace in November, the growth rate slowed for a 2nd consecutive month, according to Chinese official data on Tuesday, adding to growing indications that Australia may be curtailing its exports to China. It is reducing its share in the Chinese market and exporting to other countries, including its allies.
In November, total bilateral trade reached $19.60 billion, with China's exports to Australia totaling $6.54 billion and imports from Australia accounting for $13.06 billion, according to the GAC.

China's imports from Australia showed a year-on-year increase of 43.1 percent, narrowing by 0.5 percentage points compared with the first 10 months, data released by the General Administration of Customs (GAC) showed.

In October, the growth rate of China's imports from Australia slowed for the first time in 2021, down nearly two percentage points from the growth rate in the first nine months, data from the GAC showed.

According to a recent report by the Australia-China Relations Institute at the University of Technology Sydney, Australia's exports across 12 key non-iron-ore commodities affected by the souring bilateral relations – such as coal, barley, beef, timber, lobster and wine – plummeted by a staggering $17.3 billion in the first nine months of 2021, compared with 2019.

"In other words, as Australia's trade war with China had a negative impact on the Chinese economy, as China had to struggle for new sources for import and pay higher rates.

The decline of iron ore imports and the diminished export of Australia has badly affected the pandemic hit Chinese steal industry.It may be the major reasons for the slower growth of the bilateral trade.

From January to November, China imported 1.04 billion tons of iron ore and its concentrates, down 3.2 percent from the same period of 2020, the data showed.

China is now desperately seeking diversified iron ore resources and its steel industry is In trouble as it has to achieve the country's carbon neutral goal too which requires heavy expenditure.

So far this year, China's extreme political stance toward Australia has led to the politicization of bilateral trade ties. Alongside the declining commodity trade, Australia may also reduce its international students from China due to the souring bilateral ties.