BBC Cookery Show States: Kashmir Is In Pakistan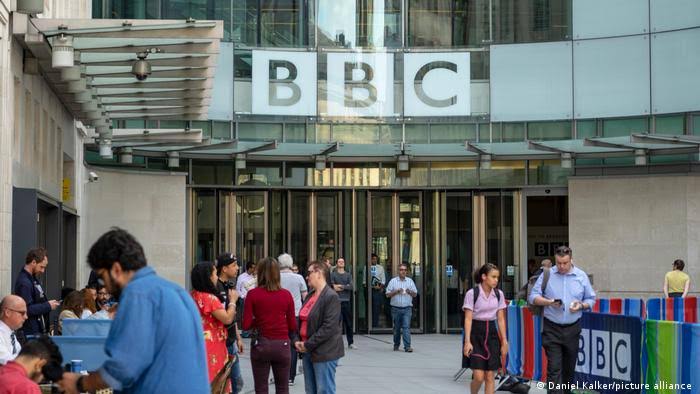 The incorrigible BBC, it seems will never play straight and is still trying to play the GREAT GAME with India. What it actually needs is a straight solid kick on the backside, just like it has received from China for its misreporting on Hong Kong and Quighers.
This time BBC is under Indian scrutiny when it deliberately broadcasted a cookery show on Kashmiri cuisine that said the food is from "Azad Kashmir in northern Pakistan".
The programme "Recipes that Made Me: Kashmir", screened last Saturday in the UK on BBC One, referred to Kashmiri cuisine as "food of the Kashmiri immigrants from northern Pakistan" in an episode set in Yorkshire. The presenter, Indian-origin cook Nisha Katona, went to Bradford and said, "The majority of Pakistani immigrants came here from a relatively small region of Azad Kashmir in the far north of Pakistan." The programme then showed a map of "Azad Kashmir" in Pakistan.
Not once did it refer to Kashmir as being in India.

It said lamb was at the heart of Kashmiri cuisine and featured lamb offal, lamb trotters, lamb seekh kebabs and lamb liver dishes. Katona said: "Lamb's feet might not sound appealing but across the subcontinent we are used to eating every part of the animal. Thankfully lamb was easy to come by in Yorkshire." She introduced Yazi, an expert on Kashmiri food, saying her father,"like many Pakistani immigrants in this area, came from a farming family in rural Kashmir" and concluded the show saying "learning about Pakistani Kashmiri food has been a privilege".

Shital Manga (43), a British Indian from Leicester who watched the programme hoping to learn new recipes, was left infuriated. "They are saying Kashmir is part of Pakistan when it isn't, never has been and never will be. Even in the Puranas it says Kashmir is part of India. The valley of Kashmir is named after Kashyap Rishi, one of the Saptarshis (seven sages). They are calling it "Azad Kashmir" but it is not free, it is occupied by Pakistan and should be referred as Pakistan Occupied Kashmir.
This is deliberate propaganda by BBC which is playing up to the Pakistani population in Britain. Azad Kashmir does not exist and Kashmir is part of India. In the 1990s there was a genocide of Hindus in that part of Kashmir. Either the script has been written deliberately by the presenter or she doesn't understand the real facts.

Vinod Tikoo, who represents the Jammu Kashmir Study Centre in the UK, said: "The series talks about Kashmiri food from Pakistani occupied region of Jammu and Kashmir but the food and recipes shown are more mainstream Pakistani or from the Jammu region. The anchor confuses the audience by saying 'Kashmir region of Pakistan' where in reality the Kashmir Valley primarily is in the Indian region of Jammu and Kashmir. The host does not show the subtle yet substantial differences between the Hindu and Muslim cuisines of Kashmir."

A BBC spokesperson very cleverly just said: "'Recipes that Made Me' celebrated the food of a range of communities from the Indian subcontinent."
All India Radio and Doordarshan too should have programmes on UK, wherein they must go out of their way to emphasize on British Occupied Northern Ireland and British Occupied Scotland and British Occupied Falkland. The British Government must also be pressurized to vacate all its remaining occupied territories in the Indian Ocean Region at the earliest.