Beijing Banishes BBC For Spreading False Propaganda Twitter Better Watch Out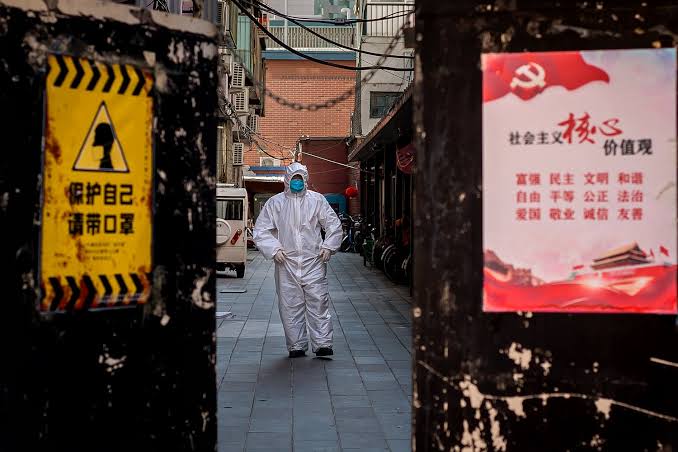 China has sent the outside world a clear signal that it has zero tolerance for fake news by barring BBC World News from airing in China. The decision comes as no surprise. According to the National Radio and Television Administration, BBC World News has been banned as some BBC's reports on China infringed the principles of truthfulness and impartiality in journalism.

For quite a while, BBC has been no longer a news organization that upholds objective reporting, but has degraded into a rumor mill with no bottom line. It's fair to say it has become a vanguard of the West in concocting and spreading rumors and lies about China. BBC also views almost everything concerning China with double standards. And now, it is paying the price for what it has done.

Let's have a look at how BBC twists facts and fabricates stories about China. It portrayed Hong Kong street violence as a "pro-democracy" movement, and to a certain extent, even glorified rioters and their violence. After US President Donald Trump's supporters stormed the Capitol on January 6, BBC reporters including Grace Tsoi who defended the Hong Kong rioters rushed to criticize US rioters, vividly showing what double standard is. 


In a recent article, it accused China's measures that encourage people to stay put to celebrate the Lunar New Year, which is not mandatory, of being a "clampdown" on Chinese people, not to mention its many reports that smeared China's lockdown measures as suppression of human rights after the epidemic broke out in China last year. 

It stooped to a new low earlier this month when it published a sensational story alleging Uygur women were "systematically raped, sexually abused, and tortured" in the vocational education and training centers in China's Xinjiang Uygur Autonomous Region, only citing oral dictations of individual Uygur women without any verification. Is this what a media supposed to report on facts and truths should do? Where are BBC reporters' news ethics? 

BBC is carrying out a public opinion crusade against China. It has become a propaganda tool for secessionist and separatist forces of China, threatening China's national security with false reports. In order to serve those secessionists, it has taken a preset position to make selective reports, degrading into a rumor mill. Given such, China has every reason to take actions against it. China's punishment on the British broadcaster is reasonable. If we don't respond, it will mean we tolerate anyone to discredit us in this way. China must teach BBC a lesson.

It must be pointed out that banning BBC World News has nothing to do with freedom of the press. Does the so-called freedom of the press the West advocates mean media outlets are free to produce lies and launch politically motivated suppression against a target while being immune from any punishments? If so, China doesn't need such freedom of the press. The Western media has no moral high ground to criticize China over freedom of the press. 

China is not as bad as BBC has portrayed. Just make a comparison of the performances of China and the UK in face of the pandemic. Those BBC reporters who portrayed China as "a living hell" while fabricating the West as "a paradise for human rights" should feel ashamed of themselves. The reality is, some British people who evacuated from China to the UK last year after the outbreak of the epidemic are wishing they would have stayed in China. 

Because of its false reports and smears against China, BBC's credibility is declining sharply with Chinese people. Quite a few Chinese people now feel disdain for the broadcaster. BBC's reports on China's epidemic prevention and Xinjiang in particular often draw ridicule from China's netizens. 

BBC has chosen to be a rumormonger against China, then it has to bear the consequences. 

The Chinese embassy in the UK firmly defended China's decision to bar the BBC World News from airing in China, saying the move is "legitimate and reasonable" given the British broadcaster's relentless fabrication of "lies of the century" in reporting China.

Chinese observers said the move could be part of China's countermeasures and not the only or final action against BBC's anti-China public opinion campaign if the broadcaster does not correct its practice.

The comments came after British Foreign Minister Dominic Raab said on Thursday China's decision to ban the BBC World News channel was unacceptable and accused China of curtailing of media freedom.

"BBC's relentless fabrication of 'lies of the century' in reporting China runs counter to the professional ethics of journalism, and reeks of double standards and ideological bias, causing strong indignation among the Chinese people," a spokesperson of the Chinese Embassy in the UK said in a statement on Friday.

"The so-called 'media freedom' is nothing but a pretext and disguise to churn out disinformation and slanders against other countries," the spokesperson said, noting that the Chinese top broadcasting regulator's decision is legitimate and reasonable.

We urge the BBC to abandon the Cold War mentality, stop fabricating and spreading disinformation, stop unfair, biased and irresponsible reporting, stop malicious attacks and smearing against the Communist Party of China and the Chinese government, and take concrete actions to remove the adverse impact of its related reports, the spokesperson said.

China's National Radio and Television Administration (NRTA) announced Thursday midnight, the Chinese New Year's Eve, that BBC World News was barred from airing in China since Friday, the first day of the Chinese New Year.

It also said any application from BBC for renewing its license will not be accepted for one year.

The decision has been made due to some of the BBC's reports on China that have infringed the principles of truthfulness and impartiality in journalism.

The ban on the BBC is one of China's countermeasures, but not the only or the last action, analysts said in an article released by the WeChat public account affiliated to the Commission for Political and Legal Affairs of the Communist Party of China (CPC) Central Committee on Friday.

The NRTA's decision to ban the BBC has sent a clear message that China does not accept fake news and BBC's rumors against China are part of the anti-China rhetoric war against China by some Western anti-China forces, analysts said.

Li Haidong, a professor at the Institute of International Relations of the China Foreign Affairs University, told the Global Times that it is possible that China will take further retaliatory measures, depending on whether the BBC will correct its wrongs, and stop distorting issues such as Hong Kong, Taiwan and Xinjiang.

If not, China is likely to expel BBC journalists based in Chinese mainland, according to Li. "Expelling journalists is a reasonable move, because if journalists fail to report on China objectively, kicking them out is the right thing to do," said Li.

On Friday, Radio Television Hong Kong (RTHK), the public broadcasting service in Hong Kong said in a statement that it would stop relaying the BBC World Service from 11pm on Friday. The live relay used to run from 11pm every night until 7am the following day.

"There is nothing about 'independence' or professional journalism in the BBC's reporting on China as it has been funded by the UK government and needs to cooperate with politicians," said Zhao Chen, a research fellow at the Institute of European Studies under the Chinese Academy of Social Sciences.

Zhao said that the BBC has been under dual pressure recently – limited government grants due to the influence of the COVID-19 pandemic and the fierce competition to win audiences.

BBC's recent biased reports on China, either on Xinjiang governance or the once epidemic-hit Wuhan, have drawn fierce criticism in China. On China's Twitter-like platform Sina Weibo, BBC's reports were often laughing stock for their biased and double standard reporting.

Many netizens in China and overseas also applauded the moves to bar the BBC in China. "Good for the Chinese people, they don't have to listen to any British propaganda," a netizen named Victor Sierra commented on Twitter.

Given its biased coverage, even the UK audience does not favor the content of the British broadcaster.

A majority of the public no longer want to pay the BBC license fee and the impartiality of the broadcaster is in grave doubt, according to exclusive research, express.co.uk reported.

Almost half of people (47 percent) surveyed said the BBC has failed to be impartial in its news coverage in recent years, the report said, citing the survey.
Source : GLOBAL TIMES