BOEING 777-300 For The President, Vice President And PM Arriving soon : Call sign Airforce one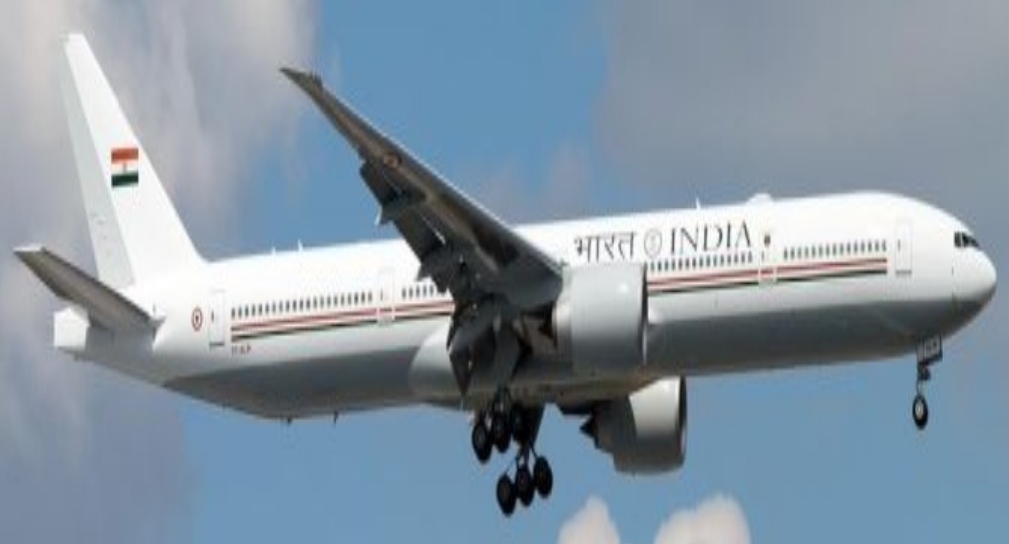 This picture is being widely shared by as one of the refitted Boeing 777-300s as Air Force One
Indian Air Force VIP Squadron is all set to receive two wide-bodied Boeing 777-300ERs to serve as the new VIP transport for the President, Vice President and Prime Minister. The new jets will arrive in July 2020 as a replacement to the ageing 747s that have hitherto served as Air India One.
Air India One was a callsign for any plane with the President, Vice President or Prime Minister on board. The new Boeing 777s being fitted with advanced defence systems will certainly not be operated by Air India. As it is Air India is being sold off. These two 777s will be joining the VIP Squadron of the IAF and entirely operated by the IAF. Though technically the aircrafts can be on lease from Air India or requisitioned under the emergency powers.
All these years four 747-400s, owned and operated by Air India, served the roles on long-haul international routes. Replacing these legacy planes are two new Boeing 777-300ERs that are a part of a larger delivery order placed with Boeing in 2006. The rest of the planes are already in operation in Air India. These two planes were delivered in 2018 but were returned to Boeing to carry out the upgrade and retrofitting work.
The 777 is not new to being used as a VIP transport by many countries namely Japan, Bangladesh, and Saudi Arabia. However the IAF Air Force One is patterned on the US presidential jet with all the security features and amenities. Boeing has fitted various advanced military defence systems and redesigned the interior cabins.
With advanced twin engines it can fly at 900 kmph and possesses self protection suits against incoming air to air or ground to air missiles. The advanced electronic warfare suits provides all the required protection and countermeasures. The planes have cost nearly 1400 crores.