China after occupying Tibet and parts of Indian territory calls Jammu and Kashmir 'Disputed Territory'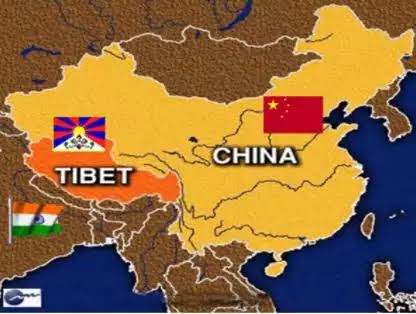 China on Friday said that it will not attend the next week's G20 Tourism Working Group meeting in Jammu and Kashmir, stating that it is "firmly" opposed to holding any such meetings in the "disputed territory."
China is giving out such statements on Indian territory, though it has forcibly capturing Tibet a free Country and thereafter grabbing Indian territory in Ladakh. It also lays claim to Indian state of Arunachal Pradesh. At the same time China is also ready to wage a war to capture another free country that is Republic of Taiwan. It keeps threatening Taiwan constantly.
However India has snubbed China for trying to call J& K, an integral part of India, a disputed territory.
Under India's presidency, the third G20 Tourism Working Group meeting is scheduled to take place in Srinagar, the summer capital of Jammu and Kashmir from May 22-24.
"China firmly opposes holding any form of G20 meetings on disputed territory. We will not attend such meetings," Chinese Foreign Ministry Spokesperson Wang Wenbin said in a regular press conference when asked about several reports doing the rounds that China will boycott G20 meetings planned in the Indian state of Jammu and Kashmir.
Incidentally, China is a close ally of Pakistan and relations between India and Pakistan have been precarious for many years with regard to cross-border terrorism emanating from Pakistan.
The tourism industry has played a crucial role in the development of the Union Territory. However, years of instability have impacted the tourism industry, leading to a decline in the number of visitors.
Tourism players in Kashmir believe that the G20 meeting can attract investors and tourists from across the globe.
India assumed the presidency of the G20 grouping on December 1, 2022, and will hold the post for a year.
The G20 summit in Jammu and Kashmir promises to initiate a tidal wave of transformative outcomes, setting the region on a new trajectory towards stability, economic growth, and social development.
Actually time is running out for China. It is not only the people of Tibet who are ready to liberate their motherland but so are the people of restive Xinjiang where Chinese Commiunists are violating the Human Rights of the Quighers with impunity.