China Grappling With Spread of Virus Commences Mixed Doses of Booster Vaccination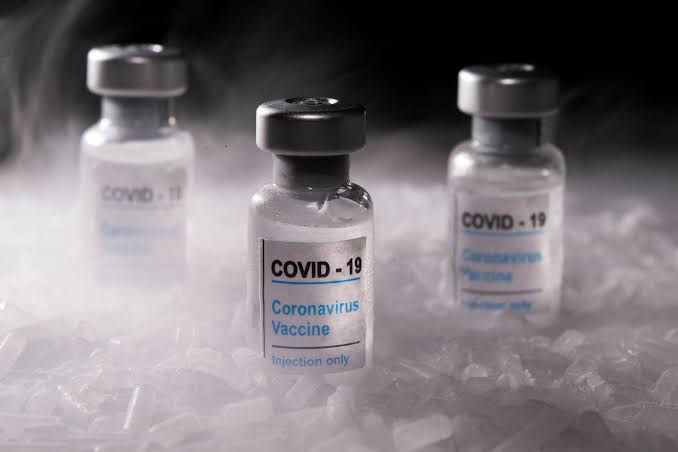 China Grappling with uncontrolled spread of virus will now provide heterologous booster shots to people who have been fully vaccinated for at least six months. This is to check the rapid spread of highly transmissible Omicron said officials on Saturday. 

Wu Liangyou, an official from the National Health Commission, said at the press conference that people who received inactivated vaccines produced by China National Biotec Group's institutes in Beijing and Wuhan or Sinovac Biotech, or the adenovirus-vetro recombinant vaccine produced by CanSino Biologics (CanSinoBIO) can opt to accept a third shot of the same vaccine or a heterologous booster shot of Anhui Zhifei Longcom or CanSinoBIO.

Heterologous booster shots are only available to people aged above 18 and finished full vaccination procedure for a period of at least six months, Wu said.

The decision was made as the highly transmissible Omicron spreads across the world with many studies showing that heterologous booster vaccination can provide a better protection against the variant.

Omicron has become a dominating variant in China and it's spreading fast, posing growing risks to both imported and domestic outbreaks. Compared to the Delta variant, Omicron has two times higher transmissibility with much hidden transmission routes, according to Wu.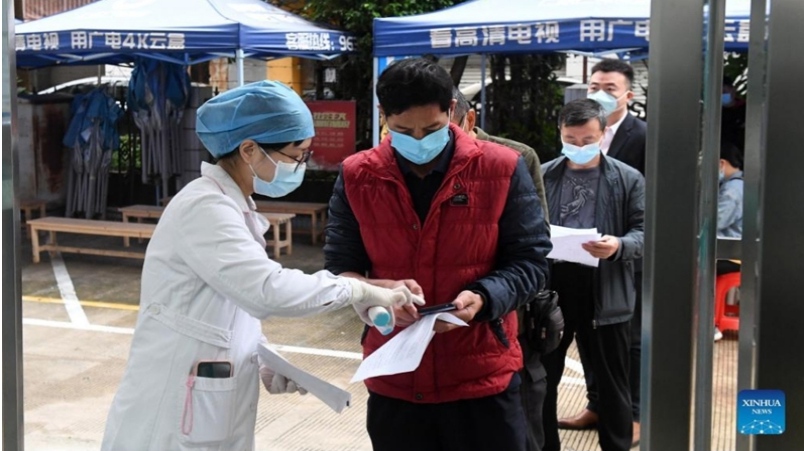 A medical worker checks the information of residents before they get booster shots of the COVID-19 vaccine at a community medical service center in Qingxiu District of Nanning, south China's Guangxi Zhuang Autonomous Region, Nov 2, 2021.Photo:Xinhua

More than 5 million people in China have received a booster shots using the same vaccine as their previous ones. 

Health authorities said that the heterologous booster vaccination may be available around March 1 in some regions. 

Taking CanSino's recombinant adenovirus vector COVID-19 vaccine as a booster shot after two doses of inactivated jabs is proven to be safe and significantly more effective than taking an inactivated vaccine as a booster.
Trial result revealed more robust humoral and immune responses following the heterologous booster vaccination of CanSino's dose, compared with those following the homogeneous booster vaccination of Sinovac's CoronaVac. The peak of neutralizing antibody levels was achieved at day 14 after receiving a heterologous boost.

A heterologous prime-boost regimen can increase the breadth, intensity and duration of the immune response, more than a homogeneous boost shot. During the current outbreak of Omicron variant which has a strong immune escape, heterologous booster vaccination can present a higher immunogenicity.
A joint study by the University of Hong Kong and the Chinese University of Hong Kong showed that even three doses of inactivated vaccine produced low levels of neutralization against the Omicron, while a third dose replaced with a mRNA vaccine as a heterologous booster induced much higher levels of neutralization.
Vaccines have been one of the most important weapons against the pandemic, dramatically reducing the risk of severe illness and death after infection. Whether annual booster vaccination is needed in the future depends on the changes in the epidemic situation, while heterologous booster vaccination, with stronger protection, may become an important national strategy for future vaccination.


After six months of vaccination, the risk of disease for vaccinated individuals decreases by 60 percent. Among the close-contacts of COVID-19 patients, 22.6 percent of those who are fully vaccinated get infected while only 6 percent of those who received a booster shot do.

Heterogolous booster vaccination has also been applied in many countries and regions including India, US and Argentina, which proves its efficacy and safety, experts said.

The trials results showed that the antibody level produced by taking CanSinoBIO's recombinant adenovirus vector COVID-19 vaccine as a booster shot was five times higher than that produced by inactivated vaccine.