China Places Strict Epidemic Control Measures As New Wave Of Wuhan Virus Hits 44 cities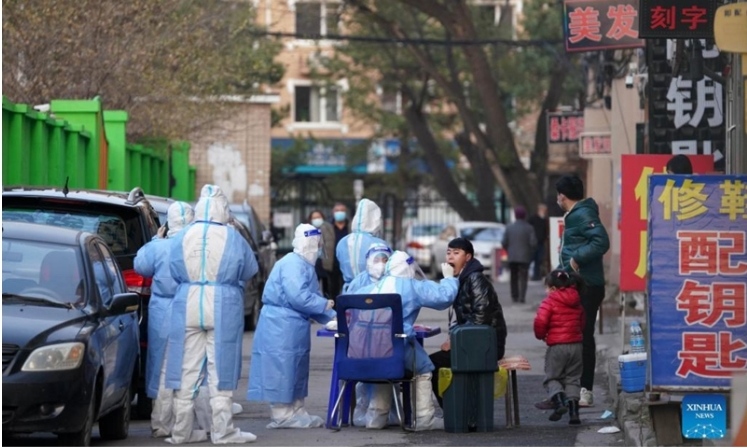 A medical worker takes a swab sample from a resident for nucleic acid test at a community in Pingfang District of Harbin, capital city of northeast China's Heilongjiang Province,
From October 17 to November 5, some 918 confirmed cases of the Wuhan Virus have been reported in China, with the current wave hitting 44 cities across 20 provinces with viral chains linked back to multiple sources which are unrelated to each other, said a senior official of China's National Health Commission (NHC) on Saturday.

Wu Liangyou, the deputy director from the NHC disease control bureau, said that the pressure that China is facing to prevent a domestic coronavirus rebound with new emerging cases remaining a major risk..

While answering the question from media about whether China will contemplate abandoning or suspending the "dynamic zero COVID" policy on pandemic prevention and control, Wu stressed that the facts proved that China's strict policy fits national conditions and scientific philosophy behind pandemic prevention and control, and it has successfully balanced the pandemic prevention with economic and social development.

China will keep in place its strict pandemic prevention and control measures to build a strong barrier that aims to prevent imported infections and contain domestic resurgence, given repeated outbreaks across the globe, Wu noted.