China summons Japan envoy to protest G-7 statement, Tokyo counters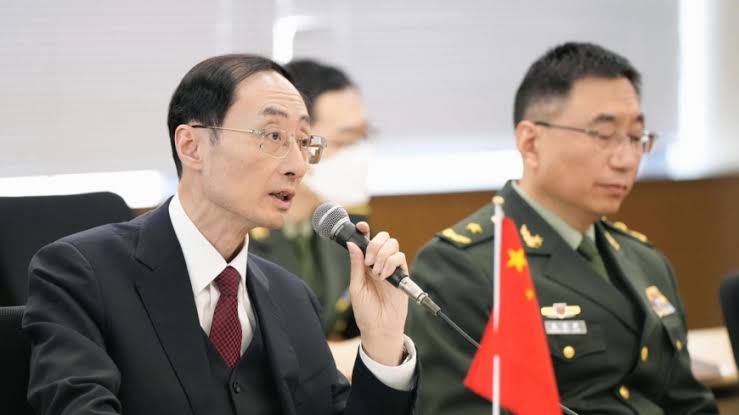 Beijing summoned Hideo Tarumi, Japan's ambassador to China, on Sunday to lodge a "solemn" protest over references to Taiwan and other issues related to the nation in Group of Seven statements made at a summit in Hiroshima, while the envoy offered a counterargument, the two countries said.
Vice Foreign Minister Sun Weidong expressed Beijing's "strong dissatisfaction and resolute opposition" over the statements issued during the G-7 summit hosted by Japan, the Chinese Foreign Ministry said. Tarumi told Sun it is "only natural" that such references were made and urged China to change course, the Japanese Embassy said.
Sun claimed that Japan, as this year's G-7 chair, has joined hands with other countries to "smear and attack" Beijing through the joint declarations made in Hiroshima, "grossly interfered in China's internal affairs," violated the basic principles of international law and harmed China's sovereignty, security and development interests.
On Taiwan, Sun said issues related to the self-ruled democratic island are at "the core of China's core interests" and "a red line that must not be crossed." Beijing regards the territory as a renegade province to be unified with the mainland, by force if necessary.
In response to G-7 leaders' concerns about the situation regarding human rights in China, the vice foreign minister said matters related to Hong Kong, Xinjiang and Tibet are the country's "purely internal affairs" and that "no external forces will be allowed to make irresponsible remarks and arbitrarily interfere."
Tarumi told Sun that unless China changes its behavior, G-7 countries will continue to voice their common concerns about Beijing.
"If China does not want these issues to be referenced, it should first respond more positively," the embassy quoted the envoy as saying.
On Monday, China also defended its nuclear policy, brushing aside concern expressed by G-7 leaders in Hiroshima over Beijing's "accelerating buildup" of its nuclear arsenal without transparency or meaningful dialogue.
Foreign Ministry spokeswoman Mao Ning told a press conference that China rejects the G-7's "finger-pointing," saying its accusation is a "false narrative" as Beijing is the only nuclear power that has committed itself to "no-first-use policy" and kept its nuclear arsenal at the "minimum level" necessary for national security.
Any country will be free from the threat of China's nuclear weapons as long as it does not use or threaten to use nuclear weapons toward China, Mao said, adding, "It is the most realistic transparency."