Coastal Defence – Fast Interceptor Crafts  join INS NETAJI SUBHASH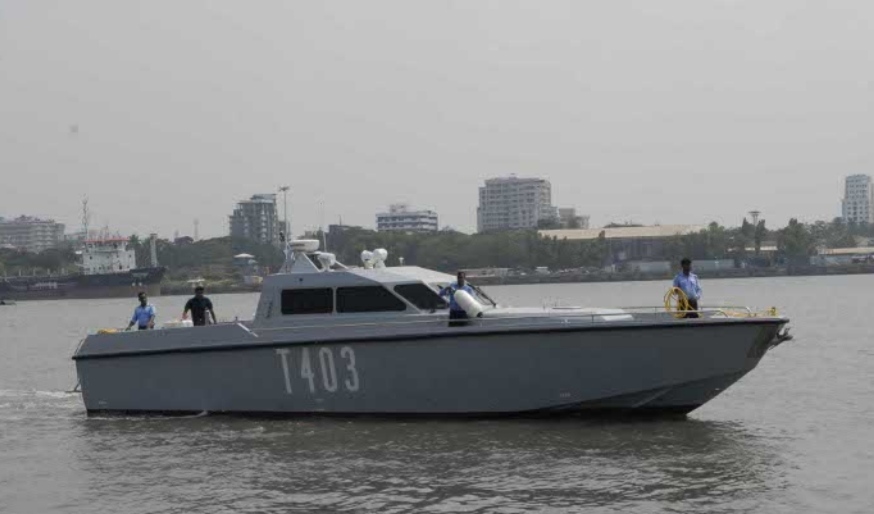 Two  Fast Interception Craft (FIC) have arrived at Kolkata  last week.  The FICs flying the Blue ensign signifying their auxiliary status will be manned by a crew of four. The craft will be under the operational control of Naval Officer in Charge (West Bengal). Sagar Prahari Bal (SPB) – the force raised by the Navy for coastal defense- will operate the craft. Their responsibilities will include Naval Force Protection, seaward security of naval assets, and counter terrorism among others.
The FICs  are highly capable vessels and can do speeds up to 45 Knots and have an endurance of 200 nautical miles at 15 Knots. They can carry a variety of armament from Heavy Machine Guns to Grenade Launchers. The upper deck canopies are bullet proof. The versatile vessels are fitted with modern navigational aids and communication equipment including AIS (Automatic Identification System) and LRAD (Long Range Acoustic Device)- an anti piracy device. The vessels are compliant with regulations mandatory for sea going vessels.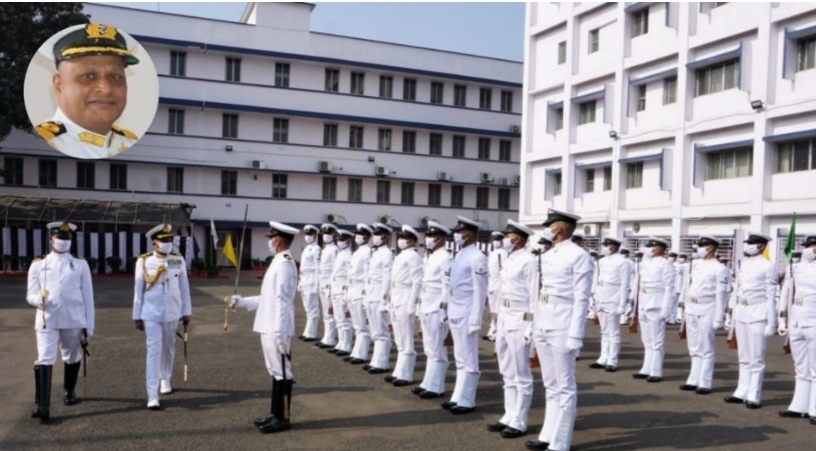 Commodore Rituraj Sahu is the present NOIC West Bengal who  took  over as Naval Officer-in-Charge (West Bengal) and Commanding Officer INS  Netaji Subhas from Commodore Suprobho K De, NM  on 29 Jan 21. 
The high-speed vessels – T323 and T324 – capable of operating in shallow waters were acquired for Sagar Prahari Bal.
"The vessels will enable enhanced riverine patrol on the Hooghly river as well as gradually extend patrolling capability seawards," said a defense official.
A Defense press release issued on Wednesday said, the high-speed vessels can operate in the Hooghly as well as in the Bay of Bengal at sand heads and can reach speed of up to 45 knots. The FICs positioned by the Indian Navy will augment the Coastal Security capability of the Indian Navy in the State of West Bengal.
The vessels were inducted at a formal ceremony at the Man-O-War Jetty in Kolkata in the presence of Bengal's naval officer in charge Cmde Rituraj Sahu.