Demand for Indian Generic COVID Vaccines Skyrockets in China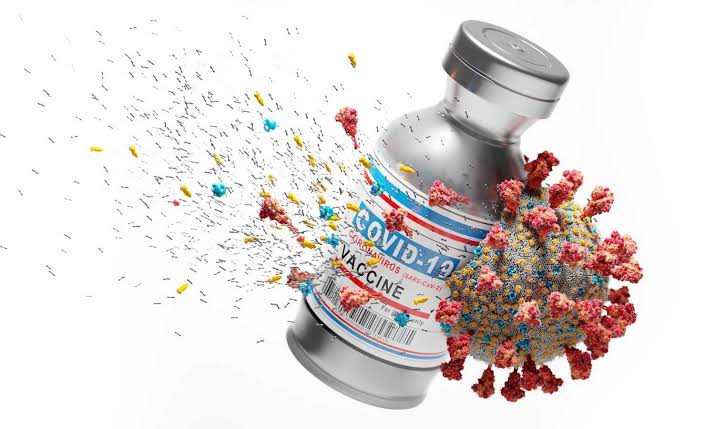 India's generic vaccine efficacy against COVID-19 of any severity is at 78 per cent. The efficacy against severe diseases is 93 per cent. Adults under the age of 60 had a 79 per cent efficacy rate, while those over 60 had a 68 per cent efficacy rate. Thus Indian COVID vaccine has proved to be the best in the world.
And now the demand from China for the Indian vaccine is confirming the above fact. Indian indigenous vaccines have emerged as a lifesaver in COVID-hit China. As China struggles with a sudden surge of COVID cases, generic drugs from India, particularly the generic version of Pfizer's oral drug Paxlovid, became the best-sellers in China.
The brief pause in the COVID-19 insurgence after taking the Chinese vaccines, did not last for long. China reported a spike in the coronavirus mutated variant of "SARS-CoV-2" despite enforcing the draconian 'Zero-COVID Policy'. According to China's National Health Commission, nearly 248 million people contracted the virus in the first 20 days of December last year, accounting for nearly 18 percent of the population.
China's indigenous vaccines, "CanSino" and "BBIBPCorV," were heavily scrutinized based on their efficacy rates but huge concerns were there about the legitimacy of these vaccines. Tests conducted on blood serum gave positive results for IgM antibodies, despite being fully vaccinated by Chinese vaccines
At least four generic COVID drugs produced in India — Primovir, Paxista, Molnunat, and Molantris — have been listed as the most sought-after drugs in China. Primovir and Paxista are both generic versions of Paxlovid, while the other two are generic versions of Molnipiravir.
In December 2022, the World Health Organization's (WHO) prequalification list backed an Indian-based generic drug of Paxlovid. An agreement was signed with the United Nations-backed Medicines Patent Pool (MPP) to license the manufacturing and selling of the generic version of the drug to low- and middle-income countries. Some of these are selling at 1000 RMB per box.
WHO issued a detailed document stating that the Indian vaccine against all variant-related COVID-19 diseases was 71 per cent effective, with an efficacy of 90 per cent against Kappa and 65 per cent against Delta. As of 2020, 1.36 billion people in China had signed up for basic medical insurance.
But Pfizer's Paxlovid is not included in China's national insurance. The Chinese healthcare authorities declined to include Paxlovid, which is essential for the elderly segment. The authorities ruled out including the vaccine, stating that it's "too expensive."
China's elderly population's vaccination status currently remains a primary hurdle, and their booster status continues to lag. China continues to criticize Western vaccines in order to promote its own vaccine in order to stay ahead of the vaccine race.
Head of Beijing Memorial Pharmaceutical He Xiao Bing, said that India was the only country where they could source reliable and affordable COVID drugs with guaranteed therapeutic effects and efficacy. All four of these drugs have been approved for emergency use by the Indian authorities, but they are not legal for use in China. Despite the Chinese's positive attitude toward the efficacy of the Indian generic vaccine, China reported widespread counterfeiting of the Indian generic vaccine at a much higher rate.
The sudden increase in counterfeit Indian generic drugs has raised serious concerns about the source of these counterfeits. Certain users online reported that these counterfeit products were directly produced in Chinese factories and were not smuggled in from India. China has a history of dominating the "vaccine race" and the drug industry. In order to change the status quo and remain on top, the counterfeit products circulating in China are more or less propagating against the actual efficacy rate of India's generic vaccine.
China is regarded as the world's largest supplier of 'Active Pharmaceutical Ingredients' (APIs). And India, a leading exporter of generic drugs across the world, depends on China for more than two-thirds of its API needs. India is estimated to supply up to 50 per cent of the United States' generic drug needs. During the outbreak last year, China halted exports of essential APIs to India, severely disrupting the supply chain and causing widespread fear of a drug shortage in the United States. China's constant need to dominate the drug market is only pushing India to reassess its dependency on Chinese APIs.
The Indian generic drug has done well in the Chinese market against COVID despite the counterfeit products taking a toll. Pharmaceuticals are a major component of India's trade expansion strategy, and after witnessing its drugs' efficacy rate, India is likely to push towards less dependency on China's APIs and emerge as completely independent.