Evening Snacks of Bihar – Part (1)
The mouth-watering Bihari street foods are no longer regional now. Litti-Chokha may be the prime attraction of Bihari cuisine for outsiders, but that's not the only snack Bihar has to offer.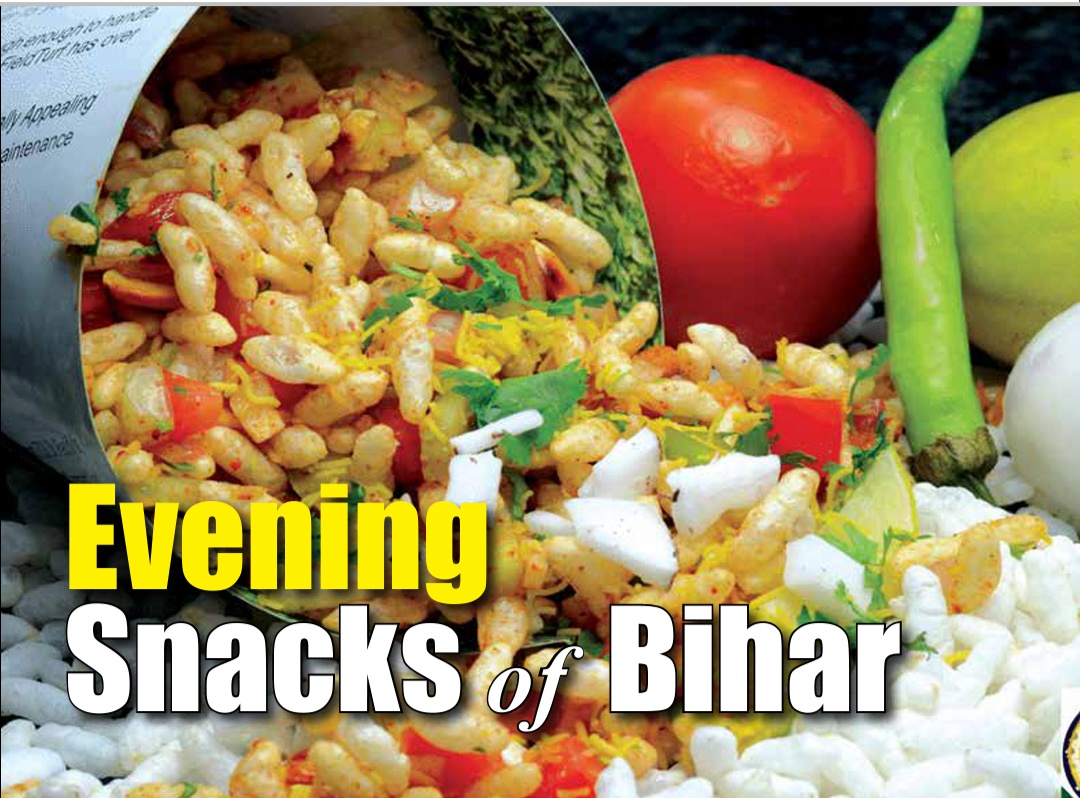 A number of flavoured and mouth-watering street foods are indigenous to Bihar.The list of major Bihari street-foods run as follows:
Litti-Chokha: The lip-smacking Litti-Chokha, tagged as state-food of Bihar, is a most-loved option for snacks for non-resident Biharis now. It is prepared with wheat flour dumplings stuffed with spiced Sattu, kneaded into round spicy balls and roasted on a coal fire and dipped in ghee. Litti is always accompanied with chokha which is prepared by mashing the boiled vegetables like potatoes, brinjal, and tomatoes, adding chopped onion, garlic, ginger, green chili and Indian dry spices.
In the beginning, Litti was baked on cow-dung fire but now coal fire is mostly used. This tangy-flavoured traditional dish of Bihar has somehow become synonyms with the state's food habits. A word of caution is that litti should not be confused with Rajasthan's Daal Baati Churma since the latter is not only very different in taste, but also in texture and preparations.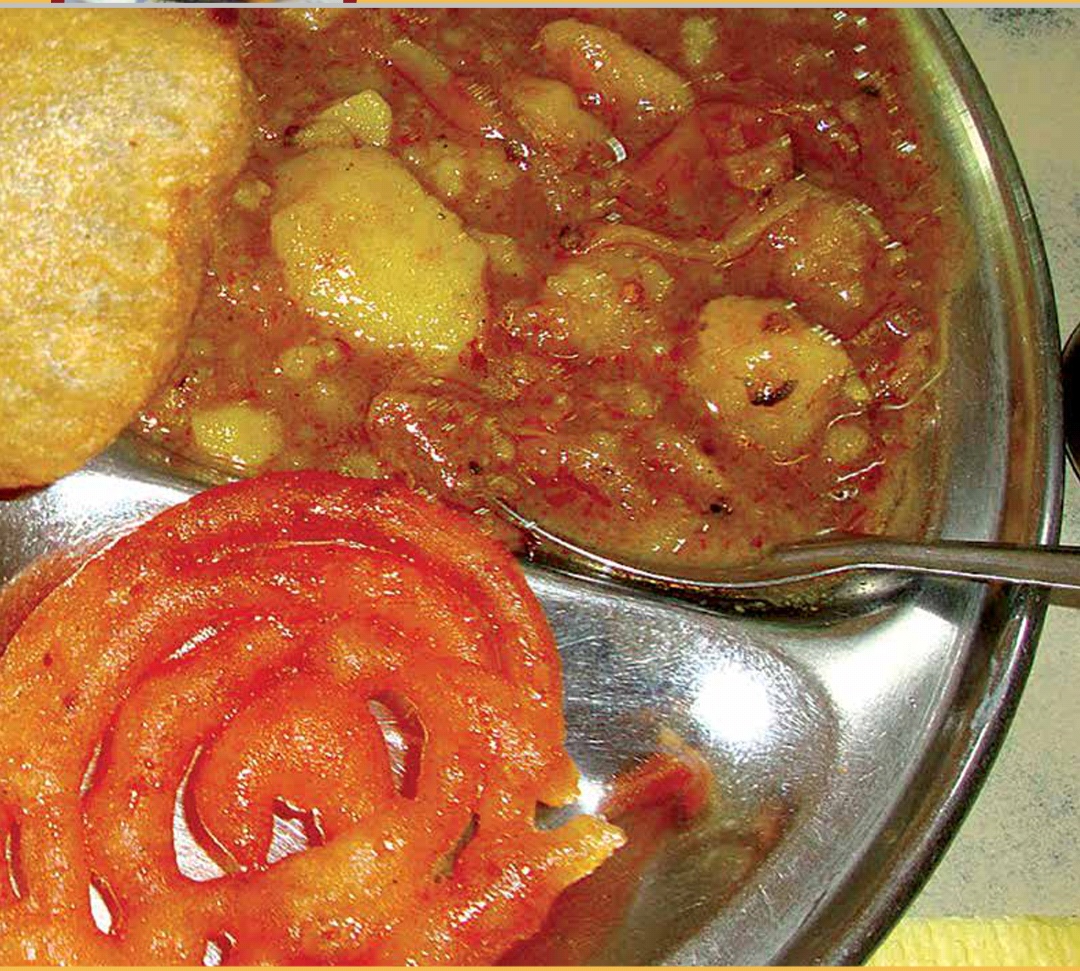 Litti- Chokha may be the prime attraction of Bihari cuisine but that's not the only food Bihar has to offer. A number of flavoured and mouth-watering street foods are indigenous to Bihar. Sattu is one of the most commonly used ingredients in Bihari cuisine. Enjoying flavoured Bihari snacks and street-foods in the streets of metro cities has become a regular phenomenon.
Thekua: Also known as 'Khajuria' or 'Thikari', it is used as sweet dry snack for centuries in Bihar. Crispy and crunchy in texture, Thekua is mostly known being offered as a prasad during Chhath. Wheat flour, ghee, jaggery are the main ingredients for this easy to-make snack recipe. Sometimes melted sugar is also used as an alternative to jaggery. Flour dough, prepared with melted sugar and ghee, is deep-fried in ghee till it turns red in colour. Though high in calories, the best thing with this delicious dish is that it can be preserved in an airtight container for several days.
Pedakiya: Pedakiya is Bihari form of Gujiya of north Indian states. Pedakiya is all-time favourite sweet snack of Bihari households. Also known as Purukiya or Pedukiya, this snack is prepared especially during Holi, Teej and Diwali festivals.
The maida-dough is stuffed with semolina or sooji as a base instead of Khoya or Mava as in the case of Gujiya. However, the stuffed maida-dough's edge is folded to get the desired design. Pedukiya is deep-fried till turns brown. Pedakiya made in Chhapra region of Bihar is very famous.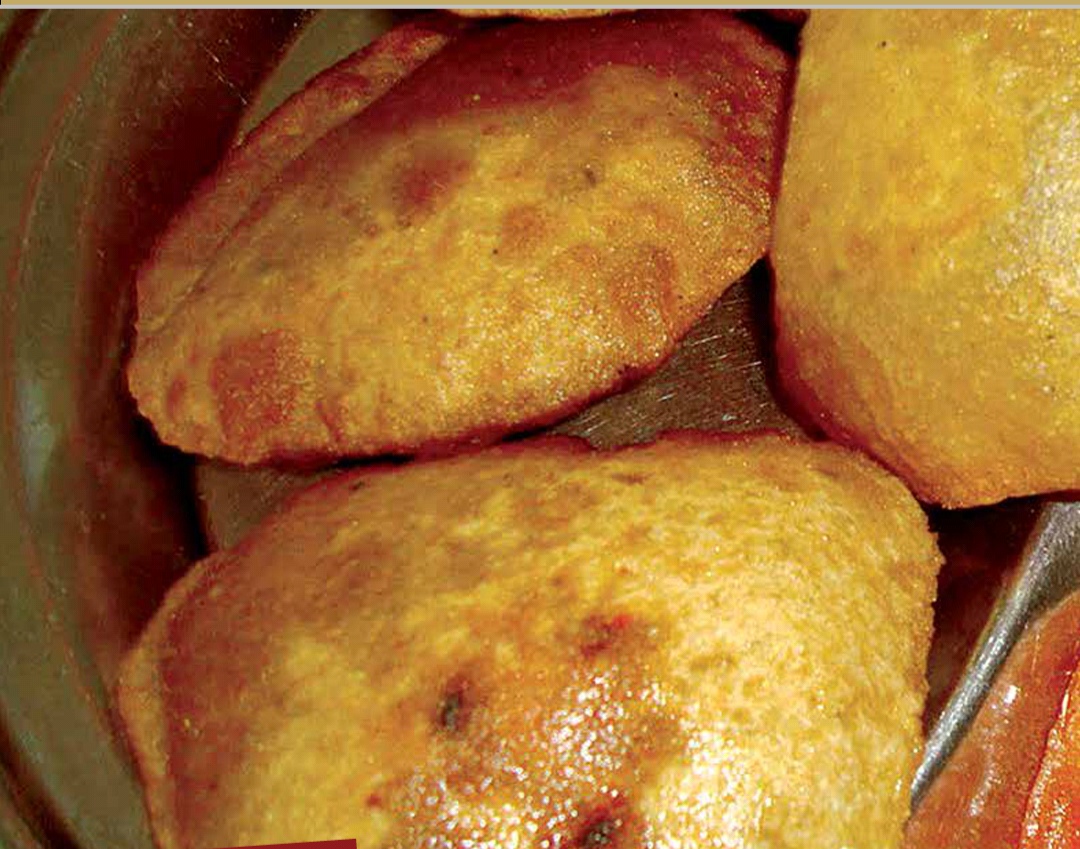 Sattu (Gram-flour powder): Sattu, the quintessential element of Bihari kitchen, takes precedence as most indigenous protein source and is an example of staple food of Bihari cuisine. Sattu is prepared with toasted gram flour as well as toasted barley or a mixture of both. Sattu is also used as sharbat (drink) for its protein-rich content. Sharbat made with sattu, only served in Bihar, gives an instant cooling effect on body in summer. Referred as poor man's protein, sattu is one of the healthiest drink options in summer here.
Daal Puri: Daal-Puri is another common breakfast in Bihar. This traditional Bihari breakfast is made with chana dal. Flour dough is stuffed with ground boiled channa dal and roasted cumin. The flour doughis flattened into small circles making sure the stuffing does not fall apart.