Farmer's Agitation : Please read in detail and Then Only Form Your Opinion
Dated : 29 Dec 2020 (IST)
In a debate recently, it was said that 70% of the MSP allocation goes to just two states — Punjab and Haryana. To this, Prof. D K Giri retorted, 'but they also contribute 70% of the country's food production'.

DO THEY?
Let's find out:

Statistics for the year 2017-18 show as follows:
WHEAT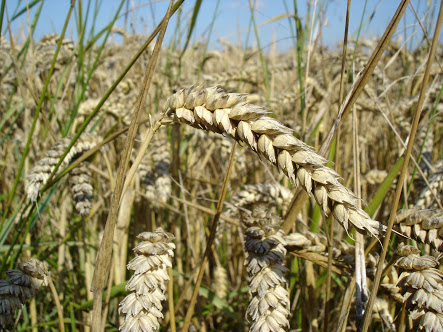 The largest contributor was U.P contributing 31.98% of the total production. Punjab was distant number 2 with 17.9% of total production. Madhya Pradesh was at number 3 with 15.96%, Haryana at number 4 with 11.19%.
Rajasthan, Bihar and Gujarat followed at 5th, 6th and 7th position together accounting for 21.09%. This shows that Punjab and Haryana together contributed 28.28% of the total wheat production in 2017-18 which is still below Uttar Pradesh.
RICE (PADDY)
The largest contributor of paddy was West Bengal, with 13.26% of the total National output. Again Punjab was number 2 with 11.85% of the output. Uttar Pradesh was at number 3 position with 11.75 %. Andhra was 4th with 7.24%, Bihar at 5th position with 7.01%, Tamil Nadu at 6th position produced 6.45% of the output and Orissa came 7th by contributing 5.78%.
Telengana was 8th with 5.54%, Assam at 9th with 4.57%, Chhatisgarh came at 10th position with 4.19%, Haryana was way below at 11th position with 4.0% and Madhya Pradesh at 12th with 3.65%. Other states contributed 14.71% of the total National Production.

Thus Punjab at No 2 and Haryana at No 11 together contributed 15.85% of the country's total rice production.
Thus the myth that Punjab and Haryana together produce 70% of India's food grain gets blown away. And it is not only the uninformed professor, but the general impression among most of us is that Punjab and Haryana are our exclusive food suppliers.
During the debate, Shri. Chengal Reddy, a renowned farmer's leader from Andhra brought out a very valid point. He said that rice and wheat producers are not the only farmers.
There are fruits and vegetable producers, producers of chilli and spices, pulses, oil seeds, tubers, rubber, cotton, sugarcane and others. They are farmers, too! Therefore, Punjab farmers cannot hold the country to ransom is the message that Chengal Reddy, as well as the statistics given above, delivers.
SO LETS LOOK AT THE ECONOMICS OF THIS FAKE FARMER AGITATION:–
Punjabi Farmers take away approx. 55% of the Whole Country's Budget on MSP Procurement. Country's budget on Food Grain procurement is not an UNLIMITED amount, the Government can procure only as much as it needs for PDS and buffer stock. So Punjab is cashing away 55% of the entire country's budget meant for grain procurement, while only 6% of the country's total farming population lives in Punjab. Thus Income Tax & GST collected by Government from all other States is effectively being taken away by Punjab Farmers only. What about farmers of those states?? Why should the central government not purchase from rest of the 94% Farmers living in the other states. If some 'Annadata' / 'I m with Farmer' wants to say that Govt should increase MSP procurement from other states also, then he is an Idiot because Govt can procure only a limited quantity within its budget as required for PDS. Govt. cannot be expected to procure each and every grain produced in India.
The fashionable 'I am with farmer'/ 'Annadata' types must also come forward to launch agitation asking Govt. to hugely increase Income Taxes and GST in order to raise money for making UNLIMITED purchases of farmer produce at MSP because you are against the entry of Private Sector into Mandis. So all these Industry Associations of Punjab who very fashionably say I am with Farmer must offer to pay huge increase in Taxes also to fund these fashion statements.
As a result of Punjabi Farmer getting addicted to Wheat & Paddy cycle, these commodities are in glut. Lacs of Crores of TaxPayer money goes waste every year because of excessive procurement from Punjabi Farmers which is then left to rot and to be eaten by rats. Not because we don't have godowns, but because Punjabi farmer is addicted to Wheat and Paddy and it producing more and more because he knows that he will force govt to purchase at MSP.
In doing this excessive production, Punjabi farmer is not only cashing away 55% of entire country's money (about Rs. 75000 Crore) for procurement but also burdening the State Govt with Rs. 10000 Crore of Electricity Subsidy and on top of it the Fertilizer Subsidy of approx. Rs. 40000 Crore AND ON TOP OF IT 90% OF THE STATES GROUND WATER. This is what the 'Annadata' is taking away from us. Be clear about this.
Such huge cash bounty to Punjabi Farmer has made him most lazy farmer out of the entire country. Why does not Punjabi farmer move to Fruits & Vegetable farming…..because it requires Daily Hardwork on the farm, where as Wheat & Paddy require a one time effort at time of sowing and then a couple of visits for Pesticide/ Urea shower and thats it…..do your Zila Parishad/ Mandi Committee politics sitting free for 3 months and your crop will be ready after 4 months for converting into CASH at Captain's Gunpoint. I will explain the Captain's Gunpoint later.
Also because you have taken away the State resources also (electricity subsidy of Rs. 10000 Crore), the other population of the State and Industry have to pay Rs. 9-Rs. 10 per Unit which is most expensive in the whole country. As a result, the Industry is unable to flourish and become Large Scale or Nationally competitive. How many Industries from this State have become National Players?
And also because Punjabi Farmer is able to CASH OFF 55% of the whole country's food procurement budget, the Land Prices in Punjab are the highest in the country. This again makes setting up of new Industry UNVIABLE as land is too expensive.
No Wonder that Khalistani Sympathizer Justin Trudeau has to bark about the Punjabi Farmer protest because INDIA's taxpayer money is flowing into Canadian Economy Via Punjab Route. After Cashing Off the huge subsidies as listed above, the Punjabi Farmer encashes his land and moves the money to Canada. Every year lacs of Punjabis take away approx. Rs. 30000 Crore through Immigration to foreign countries. Justin Dog Trudeau is making money out of these Punjabis, he has to bark for them.
All these NRI Punjabis making song and dance about this Fake Farmer Agitation are all WOKES. Living off their comfortable lifestyles in Canada without contributing a single penny to TAXES from which this MSP Purchase or Free Electricity happens, and then talking bullshit about India on their Social Media handles.
Lastly, I come to Captains Gunpoint……which is really a wonderful feature…….. So the point is that as per Captain, if the Central Government does not succumb to the ILLEGAL demands of the farmers, then the Punjabi Sikhs will turn to Khalistan ideology. Thats the gun pointing at you, got it????
In summary, this Fake Farmer Agitation is all about the LARGE LANDHOLDERS protecting their FREE LUNCH set up over the last 40 years.
I SUPPORT A GUARANTEED MSP DEAL FOR SMALL FARMERS WITH LANDHOLDING UPTO 5 ACRE. REST ALL IS A FREE LUNCH PROTECTION PROGRAMME COMING WITH POLITICAL SUPPORT OF THOSE WHO OTHERWISE LOOSE ELECTIONS. IF IT REALLY WAS ABOUT 'ANNADATA' THEN PUNJABI FARMERS SHOULD OFFER TO DECREASE THE 55% SHARE THEY ARE CAPTURING FROM THE NATIONAL BUDGET ON MSP PROCUREMENTIN FAVOUR OF OTHER STATES' FARMERS.
SPARE THE 'ANNADATA' TAGLINE…..ITS ALL ABOUT MONEY, HONEY!!