Fifth Kalvari class submarine INS VAGIR to be commissioned, six more must be ordered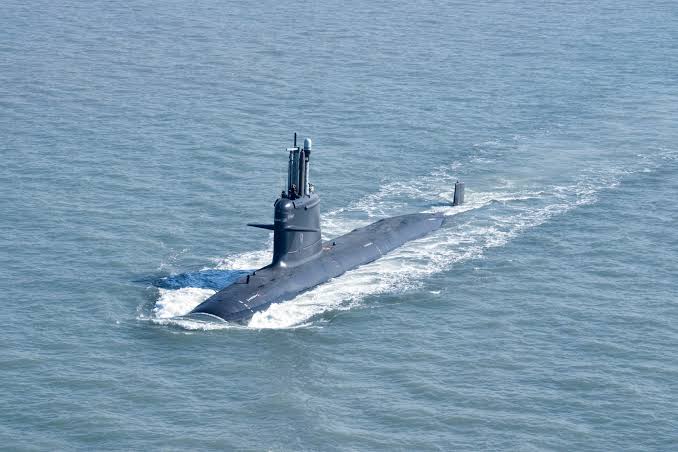 The submarine is a part of the Project-75 which involves the Scorpene or the Kalvari-class diesel-electric attack submarines by the Mazagon Dock Shipbuilders Limited
The fifth of the Kalvari type (Scorpene) submarines — Vagir — would be commissioned on the occasion of the birth anniversary of Netaji Subhas Chandra Bose and ahead of the Republic Day festivities.
The submarine is a part of the Project-75 for construction of the Scorpene or the Kalvari-class diesel-electric attack submarines by the Mazagon Dock Shipbuilders Limited (MDL) in Mumbai with French collaboration.
Admiral R Hari Kumar, the Chief of Naval Staff, will be the chief guest of the commissioning ceremony which will be held at the Naval Dockyard in Mumbai coinciding with 'Parakram Diwas', the 126th birth anniversary of Netaji. So far, four submarines of the Scorpene-class — INS Kalvari, INS Khanderi, INS Karanj and INS Vela — have been commissioned.
INS Kalvari (Yard 11875) was launched on October 27, 2015 and commissioned on December 14, 2017. INS Khanderi (Yard 11876) was launched on January 12, 2017 and commissioned on September 28, 2019. INS Karanj (Yard 11877) was launched on January 31, 2018 and commissioned on March 10, 2021.
INS Vela (Yard 11878) was launched on May 6, 2019 and commissioned on November 25, 2021. Vagir (Yard 11879) was launched on November 12, 2020 and will be commissioned on January 23, 2023.
INS Vagsheer (Yard 11880) was launched on April 20, 2022 and is expected to be commissioned in March 2024.
The Scorpene or Kalvari-class submarines are one of the most advanced conventional submarines in the world. These platforms are equipped with the latest technologies in the world.
More deadly and stealthier than their predecessors, these submarines are equipped with potent weapons and sensors to neutralise any threat above or below the sea surface
The Scorpene submarines are extremely potent platforms, they have advanced stealth features and are also equipped with both long range guided torpedoes as well as anti-ship missiles.
These submarines have a state-of-the-art Sonar and sensor suite permitting outstanding operational capabilities. They also have an advanced Permanent Magnetic Synchronous Motor (PERMASYN) as its propulsion motor.
It will be prudent for India to Strait way go in six more of this type, so that by 2028 the seventh Scorpene KARSURA rolls out. This action will ensure that we have the requisite number of modern and more lethal replacements for the retiring platforms of Kilo types. Also all the expertise re developed painstakingly after the closure of SHALKI construction line is not wasted away once again.
In addition to the above, without hesitation we should negotiate with the Russians for six advanced Kilo. All these to be made in India, three by MDL and three by one of the Civil shipyards.
By the time above constructions are in full swing, hopefully Mazagaon Dockyards is in a position to start construction of the first of a fully designed Indigenous submarine.
30 of these silent Conventional sub surface platforms should be with the Indian Navy at the earliest….Hans Off ( sorry Hands off ) the Indian Ocean Region.