G7 on its way out, G20 and BRICS to take over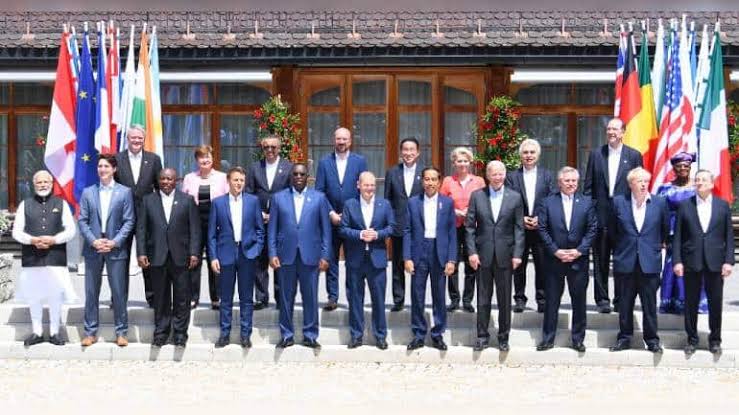 G7 format is losing its former influence, says Brazilian Foreign Minister Mauro Vieira.
The Group of Seven (G7) is losing its influence, giving way to the Group of Twenty (G20) and BRICS (Brazil, Russia, India, China, South Africa), Brazilian Foreign Minister Mauro Vieira said.
"Although the BRICS informal group has neither a charter or a permanent secretariat, it is a cornerstone of international cooperation.
Today, it's simply impossible to talk about international cooperation or negotiations that would not take the G20 and BRICS into account.
By the way, all BRICS members are also part of the G20, which is more important than the G7," he pointed out during parliamentary hearings.
According to Vieira, it's impossible to discuss pressing global issues without developing countries, namely India, which is currently presiding over the G20.
Earlier, Russian Presidential Spokesman Dmitry Peskov stated that the G7 did not represent the entire global economy, which is why Moscow was focused on the G20 and BRICS.
The Group of Seven developed countries brings together Canada, France, Germany, Italy, Japan, the United Kingdom and the United States, as well as the European Union.
The Group of Twenty comprises Australia, Argentina, Brazil, China, India, Indonesia, Iran, Mexico, Russia, Saudi Arabia, Turkey and South Korea, along with the G7 members.