German opposition wants end to anti-Russian sanctions and weapons supplies to Kiev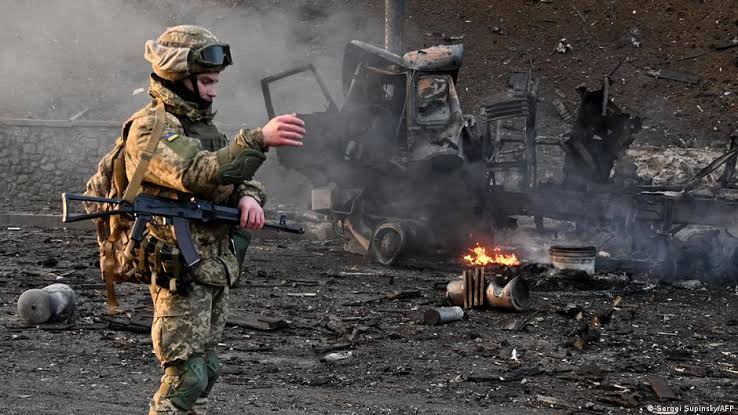 The co-chairman of Alternative for Germany demanded that the chancellor investigate the circumstances of the Nord Streams' ruptures and make sure that gas was flowing to Europe through the conduits
The German government must lift all the anti-Russian sanctions and stop supplying weapons to Kiev, as well as ditch its unilateral focus on the US in its policy, Tino Chrupalla, co-chairman of the right-wing populist Alternative for Germany (AfD) party, said on Thursday in the Bundestag.
"You with your one-sided focus on the US are leading the German economy to ruin. We see it every day," the party leader stressed. "Give up your sanctions policy and stop supplying weapons to Ukraine. Help resolve the conflict in Europe through negotiations," Chrupalla told Germany's Chancellor Scholz.
The co-chairman of Alternative for Germany demanded that the chancellor investigate the circumstances of the Nord Streams' ruptures and make sure that gas was flowing to Europe through the conduits. "In this regard, I ask you, Chancellor, where are the results of the investigation into the sabotage at Nord Stream and Nord Stream 2? I've asked you about it a week ago. You said last week that they would be presented soon," Chrupalla said.
He recalled that Sweden has refused to share its information on the matter with Germany. "Is that what relations based on trust within the European community look like? Is this how friends should treat us?" the politician asked. "We, Germany, with Nord Streams had and still have the opportunity to provide a reliable supply of energy at affordable prices," Chrupalla pointed out.
Nord Stream AG reported that three threads of the Nord Stream 1 and 2 offshore gas pipelines had suffered unprecedented damage on September 27. Swedish seismologists later revealed that two explosions had been recorded along the Nord Stream pipelines on September 26. After that, investigators from Russia's Federal Security Service initiated an probe into this act of international terrorism in connection with the explosions.