Home Ministry Clears Two Zonal HQ For ITBP in Ladhak and Arunachal For Policing of LAC on Indo Tibetan Border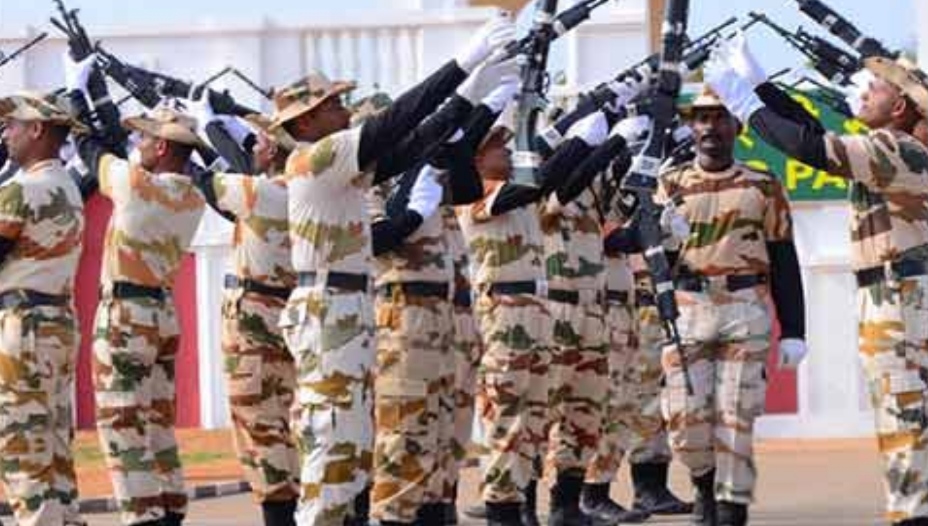 The Indo-Tibetan Border Police (ITBP) received orders from Union Home Ministry for establishing a control headquarters each in Chandigarh and Guwahati for proper management and policing of LAC on Indo Tibetan border along the Himalayas.
The Chandigarh headquarters will be presently headed by IG level official till an Additional Director General (ADG) level officer gets posted. This controlling HQ will look after Ladakh, Zone and any of ITBP contingents in UT if J&K area. It will also look after the Indo Tibetan Border in Himachal Pradesh. It will work in close Coordination with HQ 3 Infantry Division ahead of Leh and HQ Sub Area in Ambala. The Guwahati sector will look after the LAC with China on Arunachal Tibet border and work closely with HQ 2 Mountain Division and HQ 5 Mountain Division Corps.
Last year in October, the Union Cabinet had approved two new headquarters for ITBP along with 60 extra posts. Two new posts of ADG has been sanctioned by the Cabinet. ITBP is responsible for policing the over 3,400 km-long Line of Actual Control with China on the Indo Tibetan border..
Amid tensions with China, the ITBP stepped up its vigil and policing as Chinese choppers violated Indian airspace twice in recent weeks. These two new headquarters will work closely with the respective Divisional HQ.
"Consequent upon sanction of the government for establishing of two Headquarters at Chandigarh and Guwahati respectively, an imperative need is felt to make these establishments functional immediately," DG ITBP SS Deswal said.
Accordingly, Manoj Singh Rawat, Inspector General (Ops, Int, and Vet), Dt General has been transferred to this new Zonal HQ, ITBP, Chandigarh in public interest with immediate effect to function in the capacity of officiating Additional Director General.
The officer will continue to perform the duties of IG (Ops, Int, and Vet) in addition to the duties of Additional Director General, Zonal HQ Chandigarh till posting of regular incumbent against the post of Inspector General (Ops, Int, and Vet)," Deswal said.
It is also pertinent to mention here that some news reports have mentioned these two HQ as Command HQ. Such military nomenclature need to be curbed at once as they violate Principals of Civil military functioning. They also create uncertainty in the minds of both adversaries across the LAC / International borders and friends in the international arena. They also create confusion within the respective State Administrations, Union Home and Defence ministries and the Defence Services, apart from the general public.
In fact It is time that the Central Armed Police Forces and the State Police Forces, functional and administrative set be totally revamped. Their Out Dated British methodologies need radical changes. Also their appointments, shoulder badges of appointments, uniforms, functioning ethos all should be streamlined. All impression resembling any Force " enforcing Image of military occupation "needs to jettisoned. All the Police Forces need to have an image which are people friendly.