How many Sukhoi 57 the IAF must have?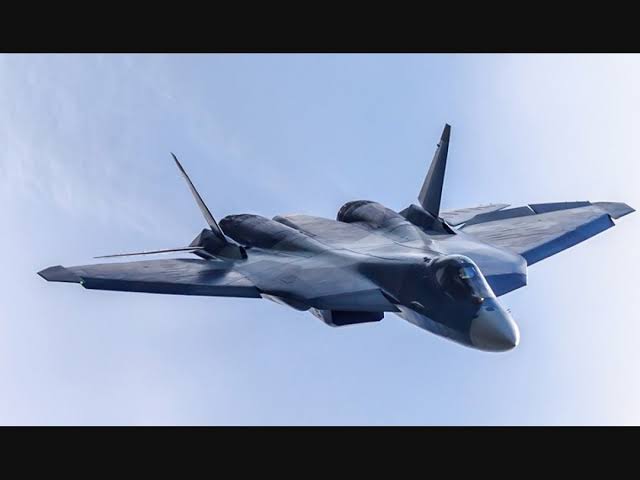 The Russians have finally managed to get Sukhoi 57 into their Squadron service. This would have taken place much earlier had they done the whole thing in cooperation with India, both technical and financial. However a bit of arrogance on their part and lots of misunderstandings had seen the end of a fantastic collaboration on the lines of famed BRAHMOS.
Su-57 currently the most advanced jet fighter is primarily an extremely powerful air to-air combat system. This fighter jet is armed with some of the most advanced missiles like the K-77, K-74M2, and hypersonic P-74M2 with an ultra-long range. The Su-57 is primarily designed for air-to-air missions, but also has excellent ground attack capabilities with the Kh-38 tactical surface-to-air missile, as well as a range of guided missiles from the KAB family. The ultimate weapon carried by the Su-57 can also be a variant of the Russian Kh-47M2 Kinzhal hypersonic missile, including those with a nuclear warhead.
Till just a few years back, the West had dubbed it as a failure. The Su-57 has long been the most underrated Russian fighter. Western experts claimed it to be far inferior to the F-22 and the F-35 and very unstealthily in terms of stealth.
For many Western experts, such agility in the development of Russian "stealth" was a big surprise. Until 2019, they called the PAK-FA project stillborn, in 2020 the Su-57 was derisively proclaimed the "worst stealth", in 2022 it was reclassified as an "unpleasant surprise", and now it reached "super destroyer and direct, and a clear threat to NATO".
The Russians on the other hand were very clear right from the start that the speed of the Jet was enough compensation for the relative lack of Stealth. Though they kept persisting on the Stealth business and now have a jet whose "stealth" is clearly superior to the F-35. It is also vastly superior in manoeuvrability, combat range, and weapons range. The German aviation experts have already termed this Russian "invisible" fighter as a "super fighter" and "the pearl of the Russian military-industrial complex." Each Su-57 is like three conventional fighters of 4++ generation and operate in close connection with no less powerful Su-35.
However the problem being faced once again by the Russians is financial. In 2021, they were able to produce only three Su-57s because of Corona. In 2022 there were eight more because of finances and Ukraine conflict. Now in 2023, about nine will definitely be produced to complete 5hefirst squadron and may be a few more to commence arming the second squadron. Russian Air Force certainly wants to operate full Regiment at the earliest.
It is unlikely that the Russians will be able to create them in large quantities soon enough. Meanwhile, the Komsomolsk-on-Amur plant is undergoing revolutionary modernization. New manufacturing technologies and automated processes are being actively introduced to speed up production. Construction work also began in August on a new avionics test bed, a tank farm, and a new engine test bed, which plans to enter service in mid-2023. Production of 22 Su-57s is expected in 2024, and as a result, their number should reach 44 in two years.
Here in must step in India for a Win Win situation. In spite of rapid progress on Tejas front and the AMCA, what IAF needs is increase in number of Squadrons. For a two front War capability we need to rapidly reach 54 Squadrons for creating stable situation. These numbers must be achieved by 2035. By that time we are likely to have :
15 x Sukhoi 30 MkI Squadrons
21 x Tejas Mk1A / Mk2 / Mk3 Squadrons
3x AMCA squadrons
6x Rafale Squadrons
3x Mirage 2000 Squadrons
Therefore IAF needs to evaluate the SU57 quickly and order for a squadron at the earliest to be made in Russia. Thereafter another 100 odd aircrafts to be made in India. We need to keep in mind that the oldest Su 30 MkI Squadrons had joined in 2000. So replacement must be done by planning an indigenous HMCA. However work on design phase can commence only after the start of manufacturing of the AMCA. Hence first HMCA can only be expected by 2040 at the minimum.