Hungary will not support sanctions on Russian oil and gas import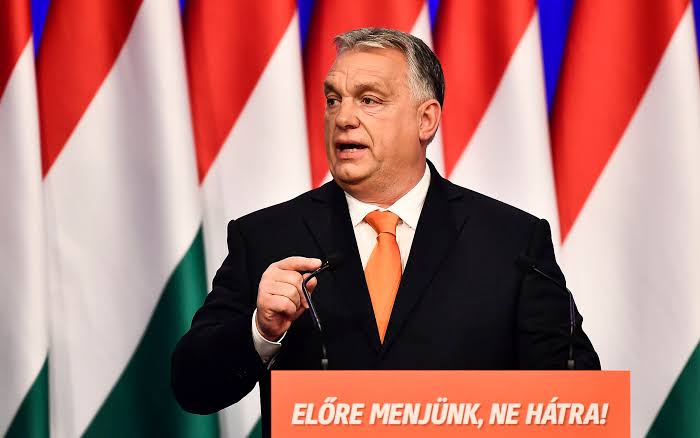 The fifth package of restrictions against Russia can be approved by the EU as early as on April 6
Hungary will not support sanctions that may affect import of Russian oil and gas, Prime Minister Viktor Orban said on Wednesday, Reuters news agency reported.
Hungary will not yield to pressure and will not support restrictions of oil and gas supplies from Russia because this is a 'red line' for Hungary, Orban said.
As reported earlier, the fifth package of restrictions against Russia can be approved by the EU as early as on April 6.
Hungary is working on a technical solution to the issue of paying for Russian gas supplies in rubles, Hungarian Minister of Foreign Affairs and Foreign Economic Relations Peter Szijjarto said on Wednesday.
Answering a question about paying for gas in rubles, the Hungarian Foreign Minister said that his country would have to fulfill "its first payment obligation to Gazprom" at the end of May, and a technical solution is being worked out.
Szijjarto also made it clear that Hungary will decide on the issue of paying for Russian gas supplies in contacts with Moscow and does not intend to follow the example of other countries or yield to pressure from the EU leadership.
In September 2021, Hungary signed two long-term contracts with Gazprom for the supply of a total of 4.5 bln cubic meters of fuel per year through pipelines through Serbia and Austria, bypassing Ukraine. The agreement is set for 15 years and can be reviewed 10 years after its implementation.
Earlier, Russian President Vladimir Putin requested moving payments for gas supplies to unfriendly countries to rubles, saying that Moscow would refuse accepting payments on such contracts in discredited currencies, including dollars and euros. He also tasked the government with giving Gazprom an instruction on amending present contracts. On March 31, Putin signed a decree on the rules of gas trade with unfriendly countries, which stipulates a new system of contract payment.