India – Russia Cement their Friendship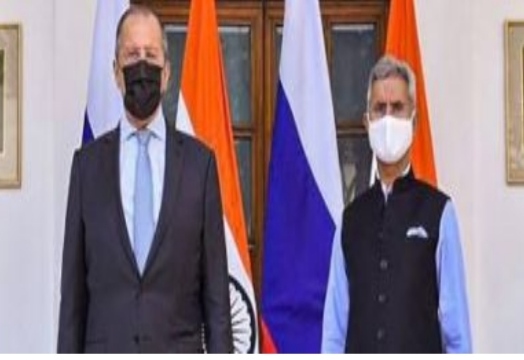 Mr S Jaishankar and Mr Sergey Lavarov, Foreign Ministers of respective countries focused extensively on all the aspects of bilateral ties and gave final touches to the preparation for the coming Annual India Russia Summit. They also talked about progress in the implementation of decisions taken during the 20TH Summit held in Vladivostok in 2019.
The Russian embassy issued a Statement that Moscow attaches great importance to collective work based on the principles of good will, consensus and equality, and rejects "confrontation and bloc-type approaches". It said the Special and privileged strategic partnership with India is one of Russia's foreign policy priorities.
The India and Russia annual summit was postponed last year because of the COVID-19 pandemic.
Both the countries have a mechanism under which India's prime minister and the Russian president hold a summit meeting annually to review the entire gamut of ties. Russia has been a time-tested partner for India and the country has been a key pillar of New Delhi's foreign policy. This the cannot be shaken by either China or USA.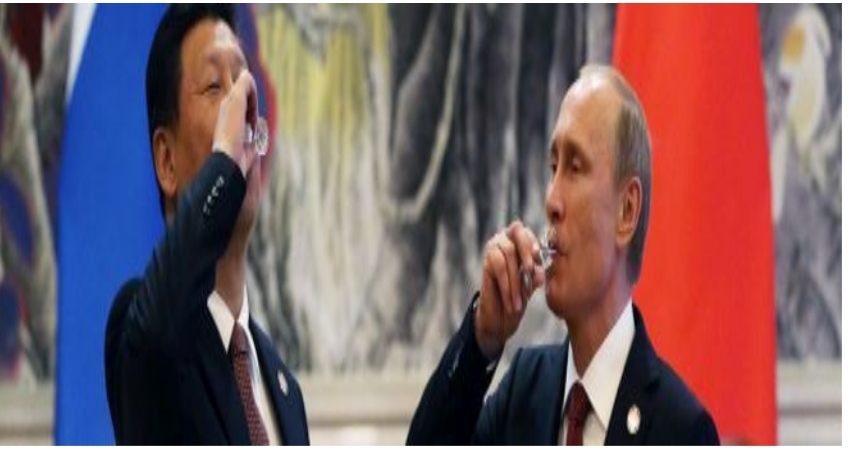 Mr Sergey Lavrov said that Moscow is interested in inclusive cooperation with China too and deems any military alliance as "counterproductive". He outright dismissed the reports of the possible military alliance between Moscow and Beijing.
"No, we have fixed that in our bilateral relations adopted at the highest level in the course of the Russia and China Summit where we said that our relations are highest in the history but these relations do not pursue the goal of establishing a military alliance," Lavrov said at a press briefing.
Lavrov further said that he heard about a similar pro-military alliance being promoted in the Middle East and Asia.
"By the way, we have heard speculation about pro-military alliance not only regarding Russia and China relations but we also heard about such alliance allegedly being promoted Middle East-NATO, we also heard about Asian-NATO."
Agreeing with India's position on the issue of the military alliance, the Russian Foreign Minister further said that "Our Indian friends have the same position as us. We believe that this (military alliance) is counterproductive and we are interested in inclusive cooperation that is for something and not against something."
External Affairs Minister S Jaishankar, along with his Russian counterpart, assessed "positively" the economic cooperation between New Delhi and Moscow as well as noted new opportunities in the Russian far east during a discussion on Tuesday.
Jaishankar said that they both talked about connectivity including the International North-South Transport Corridor and Chennai-Vladivostok Maritime Corridor.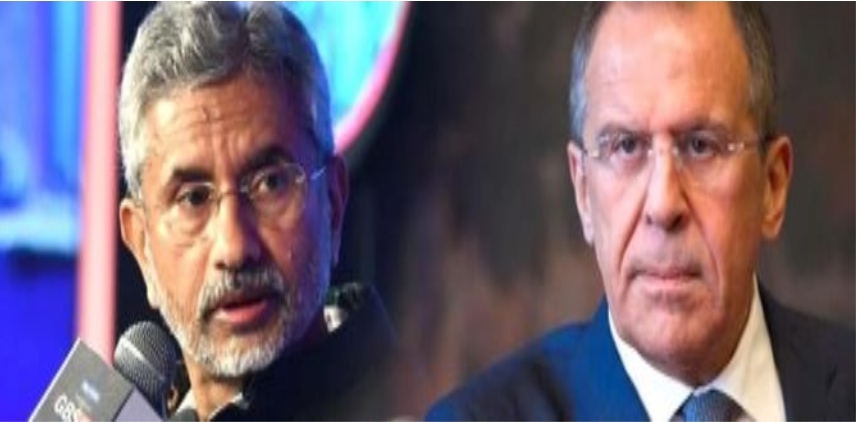 Russia and India also discussed additional production of Russian military equipment in India, said the Russian Foreign Minister Sergei Lavrov. This is going to put USA firmly in its place as it has been lately trying to dictate to India, as to from where all India can make military purchases. USA is in no position to dictate our trade relations with any other country.
Speaking at a joint news conference neither Jaishankar nor Lavrov specify the kind of equipment that could be made in India. Officials from both countries have said their governments have been discussing for some years the possibility of making Russian military helicopters, frigates and submarines in India.
"We have confirmed our determination towards the development of military-technical cooperation," Lavrov told the briefing, adding there was an inter-governmental commission dealing with the subject.
"It has its own plans, and the prospects for additional production of Russian military equipment on India's territory are under discussion," he said.
India has made Russian MiG fighter planes and Su-30 jets under license and the two countries have collaborated to develop and produce supersonic BrahMos cruise missiles in India.
While joint defence production would fit with Prime Minister Narendra Modi's flagship make-in-India programme, it could rile the United States, which has been targeting Russia's defence and intelligence sectors with trade sanctions for Moscow's annexation of Crimea from Ukraine and U.S. intelligence findings it has meddled in the 2016 U.S. presidential election.
Washington has already tried to threaten India that it could face sanctions if it goes through with the purchase of Russian S-400 surface-to-air missile systems under a deal struck in 2018. The threat has been just ignored by India. USA will be losing a very lucrative Indian market if it goes ahead with its sanction. Also any chance of formalizing the Quad cooperation will to have to be abandoned.
Jaishankar said ties with Russia were time-tested and that the two sides also discussed a summit meeting between Modi and President Vladimir Putin later this year.
"India-Russia ties are characterised by consistent ability to identify and update shared interests," he said.