Indian Foreign Minister discusses cooperation in G20, SCO, BRICS with Russian Counterpart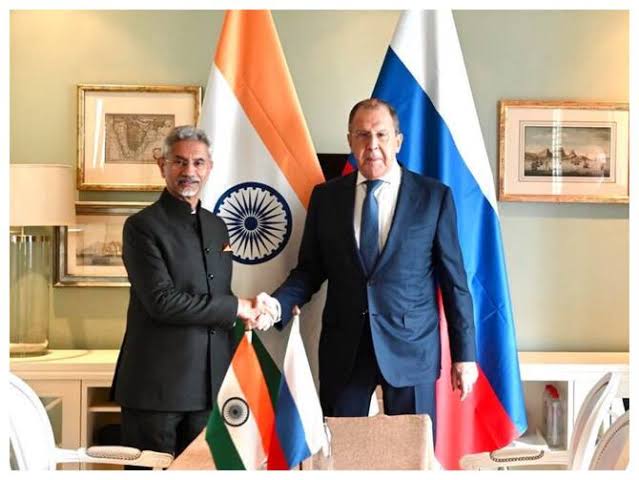 The BRICS Foreign Ministers Meeting will be held late Thursday in Cape Town
Indian Foreign Minister Shri Subrahmanyam Jaishankar positively assessed his meeting with Russian counterpart Sergey Lavrov on the sidelines of the BRICS Foreign Ministers Meeting in Cape Town and said that both sides discussed bilateral issues and cooperation.
"Good to meet Foreign Minister Sergey Lavrov of Russia in Cape Town this morning on BRICS FMM (BRICS Foreign Ministers Meeting – TASS) sidelines," he wrote on his Twitter page on Thursday.
"Our discussions covered bilateral matters, BRICS, [the] G20 and [the] SCO," the Indian Minister pointed out.
The BRICS Foreign Ministers Meeting will be held late Thursday in Cape Town. The meeting will be chaired by South African Foreign Minister Naledi Pandor. It will lay the basis for the upcoming BRICS summit to be held in Johannesburg at the end of August.
The Friends of BRICS or BRICS Plus meeting will take place on June 2. Top diplomats of BRICS member states and other 15 countries of the Global South, including those seeking to join the organization, will take part in it. Brazil, Russia, India and China founded BRIC in 2006. South Africa joined the organization in 2011, thus turning it into BRICS.