Indian Naval Ship INS DELHI arrives at Port of Trincomalee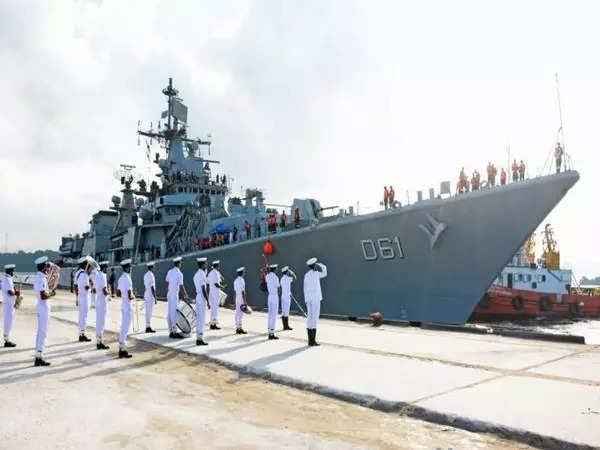 The Indian Naval Ship INS DELHI arrived at the Port of Trincomalee on a formal visit this morning (15), the Navy said.
The visiting ship was welcomed by the Sri Lanka Navy in compliance with naval traditions.
INS DELHI is a 163.2m long Destroyer manned by a crew of 390 and the ship is commanded by Captain Shiraz Husain Azad.
During the ship's stay, the crew will take part in several programmes organized by the Sri Lanka Navy, with a view to promoting cooperation and goodwill between two navies.
They are also expected to go on a sightseeing excursion in Trincomalee.
During the stay Sri Lanka Navy personnel will engage in a training visit onboard INS 'Delhi'. Concluding the visit, INS DELHI will depart the island on 17th January.