Indonesia's booming economy a major element of BRICS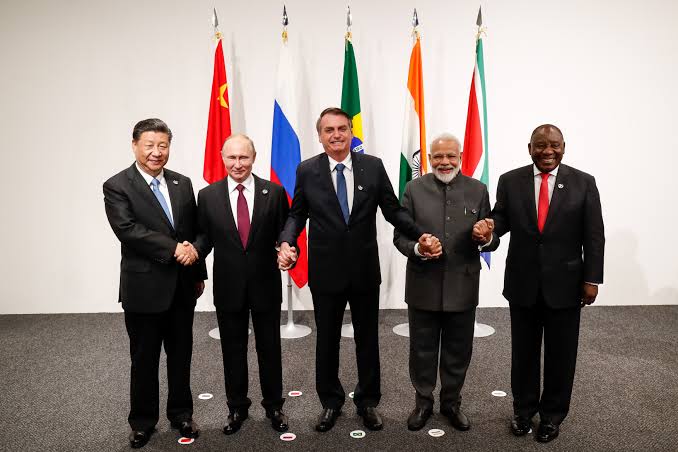 It is noted that Russia as a whole would welcome Indonesia's more active involvement in BRICS structures
Indonesia as a country with a booming economy and a major demographic potential is capable of becoming an important element of the international association BRICS (Brazil, Russia, India, China and South Africa) both as a friend and as a full-fledged member.
This was brought out by the director of the Russian International Affairs Council, Andrey Kortunov, while commenting on Federation Council Speaker Valentina Matviyenko's statement that Indonesia would like to become a BRICS member.
"Indonesia can become one of the candidates for BRICS membership. That country enjoys special attention, because it holds the rotating presidency of the G20 and possesses a major and booming economic and demographic potential. There are solid reasons for considering it as a potential member of BRICS. The way I see it, this possibility will be discussed next year," he said.
Kortunov drew attention to the two alternative concepts of the association's further development.
"There is an idea of expansion, that is, admission of other countries, such as Indonesia and Argentina. Some mention countries in the Middle East," he continued. "And there is a concept called BRICS+. The group's membership will not grow, but will create an opportunity for other countries to join in different formats depending on their needs and capabilities."
Kortunov believes that if Indonesia joins BRICS, this will mean that the organization is developing in the classical way, while if BRICS+ prevails, then other countries, including Indonesia, will be able to take part in individual programs and areas of BRICS activity in accordance with their own readiness and the readiness of the main members.
The expert noted that Russia as a whole would welcome Indonesia's more active involvement in BRICS structures, even if this complicated certain areas of the association's work somewhat.
"Russia is interested in the expansion of the organizations in which it participates. This is a means to resist attempts at isolating Russia from world politics," he stressed.
At the same time, Kortunov acknowledged that BRICS, unlike the Shanghai Cooperation Organization (SCO), was growing rather slowly, but at the same time was a symbol of new global trends.
"The association's members are countries that are not geographically close to each other. They are located on different continents, and in this sense the association differs from the SCO and the European Union," he said.
"At the same time, we should not overestimate the role of BRICS, because each of the countries that participates in BRICS is deeply integrated – economically, politically and strategically – into its regional systems and subsystems. In this sense, of course, it is not a full-fledged integration group."
About BRICS
BRICS is an informal interstate organization that includes Brazil, Russia, India, China and South Africa. The acronym BRICS is derived from the member-countries' names in English. The organization seeks to develop comprehensive cooperation among member countries in the economy, finance, education, science, culture and other areas. The BRICS countries have a major potential for economic growth. They occupy about 30% of the globe's dry land and account for more than 40% of the world's population, almost half of the world's wheat and rice production and about 15% of the world's gold reserves. Their aggregate GDP at purchasing power parity exceeds 54%.