By Colonel Awadhesh Kumar, Veteran Special Forces
The Lakshadweep archipelago is of immense strategic importance because of its proximity to both the energy-rich western Indian Ocean littoral and the Maldivian archipelago.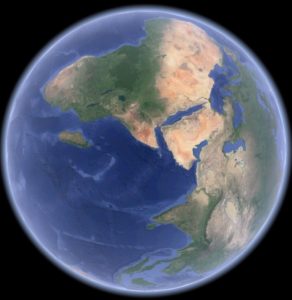 Located around 300 kilometres from the Indian state of Kerala, the archipelago comprises 36 islands, but with a total land area of only 32 square kilometres.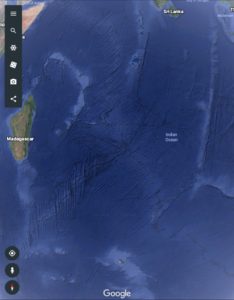 The geographical spread of the islands, however, gives India around 20,000 km2 of territorial waters and an Exclusive Economic Zone (EEZ) of approximately 400,000 km2. This is going to increase by additional 75% when Indian EEZ increase from present 200 Nautical Miles to 350 Nautical Miles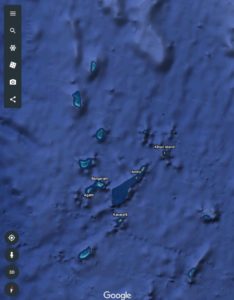 The Indian Navy's surveillance missions some time back received a big boost with the opening of a Naval Detachment (NAVDET) at Androth Island, situated in the Lakshadweep archipelago.
The NAVDET has extended the Indian Navy's reach by providing a communication network at Androth for connectivity with the mainland. This new facility is in addition to INS DWEEP RAKSHAK, the naval base at Kavaratti.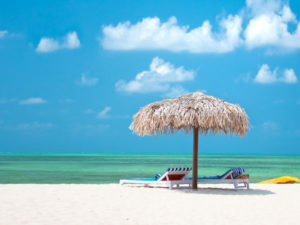 The Lakshadweep NAVDET is predominately a tactical communication arrangement. However the base can be upgraded to operate as a strategically surveillance cum offensive base.
The arrangement must be predominately oriented towards keeping an eye on China's growing movements in the waters off Sri Lanka, Pakistan, Myanmar, Seychelles, Mauritius and the Maldives, which is a matter of concern for the Indian Navy.
Soon India must commence expanding its maritime outlook even in the Southern theatre of the Indian Ocean just as it has been very slowly but surely doing in both the western and eastern theatres of the Indian Ocean. Accordingly the islands of Lakshadweep will play a much increased strategic role.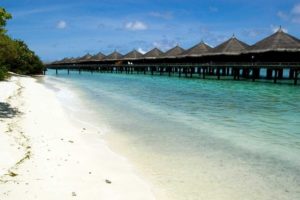 The geographic position of this island offers the Indian Navy better outreach for patrolling and surveillance across the southern Indian Ocean. Consequently, it can be used to great advantage to enhance the Navy's power projection capabilities.
As the next phase, Indian Navy needs to convert the present naval assets in Lakshadweep into a fully-fledged operational surveillance and forward base network. The net centric surveillance should cover a radius of 1000km with missile based interdiction capability.
Naturally the defensive capability will have to cater for both long range and base defence against air strikes and also against surface to surface missiles including cruise missiles.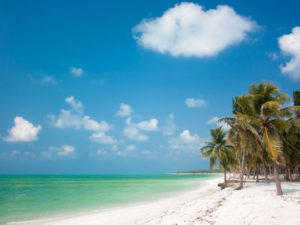 Once these are in place, then as we start building up our third fleet with the Southern Naval Command, the Navy can start basing and then augmenting the surface combatants within this archipelago on permanent basis.
The ultimate aim will be to able to have the capability to project power and provide sea denial not only around Maldives but right up to Mauritius, Seychelles and the African Coast.
India has recently backed Mauritius to the hilt at ICJ against Britain on the forcible continued occupation of Chagos archipelago by the latter.
It may be noted that Diego Gracia (major American Naval Base) is one of the islands in this archipelago and presently leased by USA.
Thus A& N Command based at Andaman and Nicobar Islands will provide power projection capabilities towards South-East Asia and in conjunction with Vietnam and Fiji deep into the Indo-Pacific, as part of Act East policy.
The Western Naval Command is on its way to developing several Forward operating bases on Gujarat Coast and along with Karwar should endeavour to project power through the Arabian Sea right up to Persian Gulf and Gulf of Aden.
Similarly the capabilities at Cochin, Tuticorin and Mangalore in conjunction with Lakshadweep must offer almost the same capabilities to project our naval power and enhance India's naval diplomacy efforts right up to the African Coast.
It will be easier for the Lakshadweep Naval base to coordinate with the French Navy, under the recently signed Logistics Exchange Agreement, on the lines similar to the India-US Logistics Exchange Agreement signed earlier.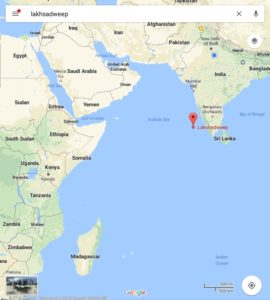 Beijing's keen desire to venture into the Indian Ocean Region, is evident from its increasing naval presence and the establishment of its first overseas military base in Djibouti and hectic activities to develop Gwadar. Its interest in Hambantota has however been dashed and reduced to development of a commercial port.
All this has helped spur India to reconsider its military approach and led to acquiring of access to Duqm Port in Oman and facilities and bases on Agalega islands in Mauritius and on Assumption Islands in Seychelles. Now immediate attention must be given to development and expansions in Lakshadweep.
Construction of a full fledged air base on Kavratti or Agatti or another island, around 300 kilometres from the Indian mainland, would provide an extended combat radius for both strike and surveillance and also a defensive shield to the mainland. A new LRMR Squadron of P8I may then be based / operate from here and provide coverage right up to the African Coast.
To further consolidate its maritime strategy, India will also need to cement its existing maritime co-operation with Sri Lanka.
India, Sri Lanka and the Maldives presently have a trilateral maritime security co-operation agreement which needs to be up graded into a formal strategic partnership.
Thus Lakshadweep will help the Indian Navy to coordinate closely with the network of 26 radar emplacements already deployed across the atolls of the Maldives, and now needs to be linked to the Southern Naval Command.
For Coastal Security and defence a HQ Coastal Defence & Security must come up under both Southern Naval Command and Western Naval Command and later with Eastern Naval Command and A&N Command.
Initially this HQ may come up under Command a Commodore and with addition of assets be upgraded to two star and finally placed under command a Vice Admiral.
As it is, the Higher Defence Set Up in India is ruminating for quite some time on the need to create integrated HQ Fronts ie North Western Front, South Western Front, Southern Front, Eastern Front and Central Front.
Here the Southern Front should encompass, the present Sothern Naval Command, Southern Air Command, ATTKK Area and a renamed South Eastern Naval Command (NOIC Orissa and NOIC WB to be hived off and formed into Bengal Orissa Naval Area and placed under Eastern Front).
This Southern Front will then become responsible for IOR right up to Africa and for all interaction with the French and Americans operating in the Western and Southern IOR.
By the time four ships as replacement of INS JALASWA join the Navy, the Southern Front will need to have OCF (Out of Area Contingency Force) comprising one airborne brigade and two amphibious brigades with adequate elements of Army SF and MARCOS.
The IAF will have to pitch in with adequate assets in terms of BRAHMOS equipped SuMKI, AWACS and aerial refuelling.