With RAFAEL J20 Gets Downgraded, With Airborne Division AKSAI CHIN Will Get Vacated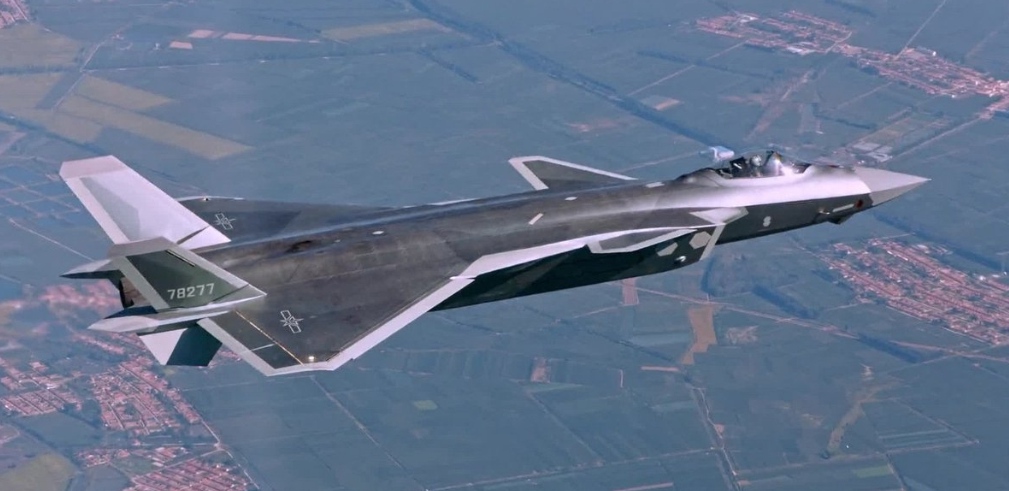 Till the first lot of Rafael joined the IAF, the Chinese were claiming that their J20 Chengdu fighters were 5th Generation and superior to even the F35 of the Americans.
Now suddenly the mouth piece of the Chinese Communist Party the GLOBAL TIMES quotes a Chinese defence expert that J20 is just a 4th generation fighter.
All the while IAF knew this because our SU30 MKIs have been tracking the flights of J20 as and when they do fly over the Tibetan airspace.
Similarly to take the battle deep into Tibet apart from a Mountain Strike Division and an armoured division, we need to have an Airborne Division too. The very raising of this Force is sure to convince the Chinese that they need to gracefully vacate Aksaichin and all other parts of Ladhak they have occupied since 1950s.
Below is an article which was first published in April 2018 in Sachikhabar.co.in
lndia Needs An Airborne Division To Prevent And Ward Off Future Doklam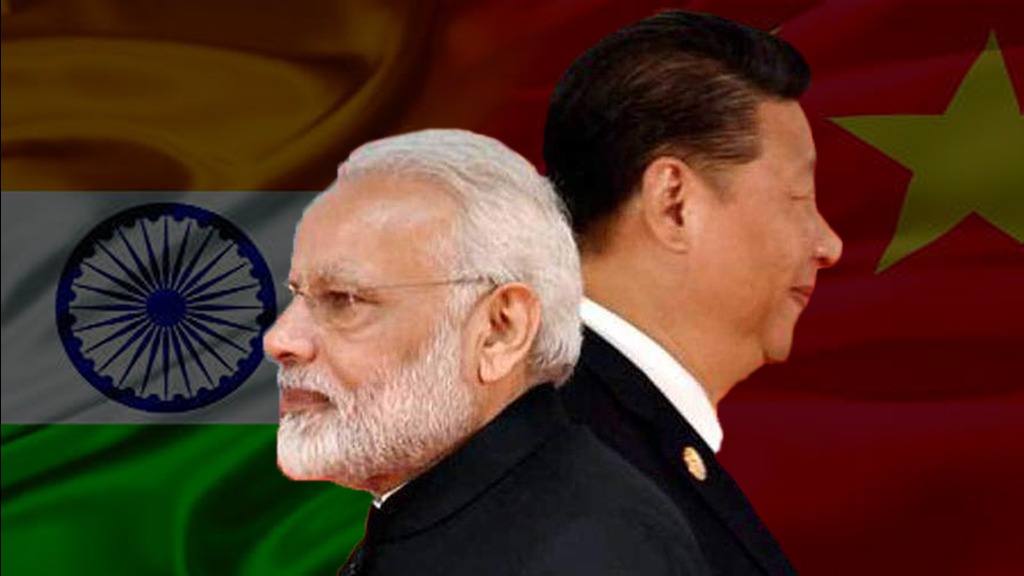 By
Colonel Awadhesh Kumar, Veteran Special Forces
CHAPTER ONE
At the end of the WW2, the British Indian Armed Forces totaled 2.22 million strong. Post war, saw the disbandment of various Formations raised during the war followed by the partition of the Armed Forces itself. This division took place even while Army was trying its level best to douse the communal violence all over the subcontinent. Thank God this communal madness did not engulf the Army itself. By end October 1947, the Indian Army of an independent India was fighting its first war to defend the Country's Sovereignty in Jammu & Kashmir against the tribal hordes from Paki hinterland and subsequently the fight was with the Pakistan Army …….which only a few months back had been the Indian Army itself.
Certain reorganization of the Indian Army took place even when the J&K War was going on and then some right after it. A new Western Command came into being (North Western Army of British time was meant to defend the Durand Line) with HQ at Shimla to control the Kashmir battle supplementing the existing Southern Command at Pune and Eastern Command at Lucknow. There was some streamlining of IAF and IN also.
However the first down gradation followed with C-IN-C of India becoming a mere chief of Staff to the Supreme Commander in theory but to the MoD in practice. By end 1960s, not only the sizeable role of the Indian Army towards gaining independence from British Rule was deliberately suppressed, but even its demonstrated action during partition, J&K war, Hyderabad action, Junagadh action and others to ensure unity and integrity of a fledgling nation had vanished in thin air.
Panchsheel people were veering to the view point that Armed Forces were not required for a Country like India except may be a small detachment for ceremonial purposes at the Rashtrapati Bhawan, Red Fort and the Raj Path.
Then came, thankfully, the Chinese attack in October1962. Yes thankfully because it was certainly a timely WAKE UP CALL which saved us from a major disaster by a thin whisker in 1965. Though by December 1971, the Armed Forces once again established India as a leading regional power.
The Country should then have moved on to the International stage as a major World Power both economically and militarily. However our politicians and civil bureaucracy collectively failed the Nation in all spheres including matters military. A major part of the blame for military set backs in field of …..Higher defence management, modernization, indigenization, re organization, welfare and administration, politico military relations, military- civil bureaucracy relations etc must be shared by the military hierarchy because of their Ostrich like attitude in these matters and in built reluctance to interact with elected political authorities.
In matters military there were some movements with Mr Arun Singh as Rajya Raksha Mantri (RM being Rajiv Gandhi) and General Sunderji as Chief but the process got derailed quite soon. Shri P N Rao as PM managed, in our darkest hours economically, not only to lay down the foundations for India to take a leap towards Economic Prowess but even kept our nuclear armament process insulated and intact against all odds.
Presently once again India seems to be witnessing a sort of churning in political, social, economic and administrative spheres. Also in spite of red herrings being let loose and doubting Thomases shouting hoarse, a close analysis indicates movements towards better prospects. Politics and Society seems to be moving away from VOTE BANKS to DEVELOPMENT THEMES and discarding cast and religion from daily governance. Economics is shifting gears for moving into a faster Lane. Therefore whatever be the outcome of all these, it is also the right time for the country to ensure Military reforms to match our National goals and aspirations.
CHAPTER TWO
In the aftermath of the Indo Chinese spat of 1962, the Indian defence forces went into an expansion mode with raising of around 10 Mountain/Infantry Divisions, additional squadrons for the IAF and ships and submarines for the Navy. HQ Eastern Command of the Army moved to Calcutta and a new HQ Central Command came up at Lucknow in 1963. HQ Western Air Command was raised in1963 at New Delhi and the existing HQ Eastern Air Command of the IAF at Calcutta moved to Shillong and a new HQ Central Air Command came up at Calcutta but later on moved to Allahabad in 1966. By 1970 the Navy got its HQ Eastern Naval Command at Vishakhapatnam with the existing Western Naval Command at Bombay. Sometime before the Balloon went up in December1971, Akhnoor witnessed the Raising of 10 Infantry Division and Ambala had a brand new Corps HQ …..2 Corps.
By 1972, HQ Northern Command came into being at Udhampur and sometime later HQ AOC J&K. General K V Rao initiated some major reforms and later during General Sunderji's time came RAPIDS, forward deployment on the Indo Tibetan borders, cosmetic reorganization of the Army HQ and force projections in Jaffna and Maldives to defend our National interests. New Divisions came up in J&K, the 28 Infantry Division and 29 Infantry Division and later on it was HQ 14 Corps at Leh. In Jodhpur we saw the Raising of HQ 12 Corps and at the other end Dimapur saw the resurrection of HQ 3 Corps. Interestingly these Formations were mentioned by Ravi Rikhye in his book the FOURTH ROUND…THE INDO PAK WAR in 1980 itself, many years before they were actually raised and exactly in places where they are deployed. The End of OP PAWAN saw the HQ IPKF turning into 21 Strike Corps. By this time we also changed a Mechanized Division into 33 Armoured Division and went on to raise 40 Artillery Division.
However a most foolish step was taken not much after the 1971 war when the Army HQ decided to convert 8 Parachute Battalion to 16 MAHAR and 20 odd years later a totally retrograde and against the national interest was the myopic decision of the then COAS to disband HQ Special Forces when it had just begun to gather speed after just 6 years of coming into existence……and now powers that be seem to be talking about raising a Special Operations Command !!
After the nuclear tests and the Kargil episode, we saw the raising of a truncated HQ Integrated Defence Staff, HQ South Western Command, HQ South Western Air Command, HQ South Air Command, HQ Southern Naval Command, up gradation of FORTAN Into HQ Andaman& Nicobar Command and a HQ Strategic Command. Two more Divisions came up in the Eastern Command…. 56 Infantry Division and 71 Infantry Division. Army also got 41 Artillery Division and 42 Artillery Division. Finally the much debated HQ 17 Corps as a Mountain Strike Corps also came into existence with 59 Mountain Division and 72 Mountain Division. Though we are still waiting for HQ Aerospace Command, HQ Cyber Command, HQ Special Operations Command and the five star Chief of Defence Staff.
Along with the CDS, the country is also waiting for a streamlined Higher Defence Management set up comprising the Cabinet Committee on Security with CDS as a permanent non voting member. The second tier to supervise all defence management being the Defence Committee comprising the Defence Minister, the CDS, the NSA, the VCDS, the Cabinet Secretary and the three Services Chiefs with CISC as Member Secretary. The third tier in the Higher Defence Management to ensure coordination and monitoring progress on weekly basis of all central decisions to comprise the CISC, the three Vice Chiefs, the Defence Secretary, the Defence Production Secretary, secretary DRDO and the Scientific Advisor to the RM under the Chairmanship of the VCDS. The GOI Business Rules and the Blue Book need to be amended accordingly. For these the present Services Chiefs have to bite the bullet.
CHAPTER THREE
Today there are 7 Army Commands, 7 Air Commands, 3 Naval Commands and 2 Tri Services Commands. Everyone is also looking forward to raising of tri Services Special Operations Command, Aerospace Command and Cyber Warfare Command. In order to be better prepared for a two front war, there may be pressing need for four more Army Commands ….. North Western Command (present 14 Corps and 15Corps), North Eastern Command (present 3 Corps and 4 Corps), Deccan Command (present ATTK&K Area) and a Tri Services Logistics Command.
Time has also come for the IAF to raise a few HQ Air Groups for better Coordination, control and air defence of air space covering a cluster of existing Wings.
To start with Jodhpur can house the HQ No1 Operational Group with Jodhpur, Jaisalmer, Uttarlai and Phalodi bases under command. The Navy also must look into raising of HQ Coastal Surveillance & Defence in each of its Command. Talks of reductions of command HQ and even Corps HQ by so called defence pundits is hogwash. Western templates cannot be just superimposed on the Indian (sub) Continent.
Presently our existing Commands and HQ Corps are lacking certain specialized units and brigades. With passage of time these need to be made available to them.
However to ensure peace not only against our two belligerent neighbors or in South Asia, but in our entire area of interest and area of influence, India needs to have an Airborne Division not immediately instead as of day before YESTERDAY.
With just one Brigade, we can keep playing BLIND POKER till our bluff is called and then also we actually prudently can use only one battalion at a time, even when the requirement may be of full Brigade.
Committing the entire Brigade in the first instance will leave us with no further options. Then Doklam and Male have shown that one parachute brigade cannot be switched from sea level to the Himalayas instantly.
Thus only an Airborne Division instead of an Airborne Brigade is truly capable of displaying our NATIONAL WILL in our area of interest, in nearly all types of terrain and all types of politico military situations.
Prior to 1971, INS VIKRANT had been dumped as WHITE ELEPHANT by many so called EXPERTS; nowadays India perforce is resolutely heading towards what may be a six Carrier Group Navy …..Incidentally a plan for six light Carriers in 1950's was just laughed out. Similarly many experts may laugh at India having more than one Parachute Brigade.
No wonder, after one of the most successful of an Airborne Operations since World War II, which not only strategically hastened the surrender of Pakistan Army in Bangladesh but even prevented their escape through the sea route, Indian Army instantly decided (generally there is procrastination on everything else) and proceeded to downsize the Airborne Forces. Out of eight parachute battalions it converted 8 PARA into 16 MAHAR (later into 12 Mechanized Infantry).
Then 9 Parachute Field Regiment of Artillery was converted into a Field Regiment and HQ 51 Parachute Brigade was converted into HQ 51 Infantry Brigade. Next 1 PARA got converted into a parachute Commando battalion.
The immediate operational void created was the non-existence of a complete fully high altitude acclimatized Parachute Brigade, as 51 Para Brigade's deployment area was Kinnaur District of Himachal Pradesh.
This was a perfect example of self-induced myopia……but then OPERATION MEGHDOOT, OPERATION TRIDENT, SUMDOROONG CHU INCIDENT, OPERATION CACTUS,OPERATION VIJAY (KARGIL WAR), OPERATION PARAKARAM and DOKLAM INCIDENT were far into the future, wherein absence of a High Altitude acclimatized 51 Para Brigade severely restricted our politico- military- diplomatic maneuverability and operational plans at both strategic and Operational levels.
Another casualty due to non-availability of 51 Para Brigade during OP TRIDENT happened at the individual level. The then Commander of 50 Para Brigade, Brigadier Sapatnaker pointed out the short comings of an otherwise bold and audacious plans of OP TRIDENT to General Sunderji and in bargain had his outstanding carrier cut short.
Things would have been totally different had there been 51 Parachute Brigade with 9 PARA SF to back it, not only fully acclimatized but having full spectrum inbuilt knowledge of high altitude warfare as a FORMATION…….totally distinct from each unit's/officer's/men individual experience and expertise.
Both in 1971 OP CACTUS LILY and 1988 OP CACTUS, use of Airborne Forces proved to be strategic success. Even the para drop of rations and other supplies over Jaffna on 04 June 1987 under OP POOMALAI or EAGLE MISSION4 had been a strategic move which led to the signing of the Peace Accord.
By God, had we done the same in Oct- Nov 1947 too, with whatever we had !! On 24 October 1948 Commander of No 1 Operational Group, Group Captain Ranjan Dutt had himself led an attack with 8 vampire aircrafts on Skardu Fort. One dakota also flew and carried out dummy para drop to confuse the raiders.
On board the dakota were Major General K S Thimayya and Air Commodore Aspy Engineer as observers. History would have been different along with the current status of Pakistan Occupied Kashmir, had we considered and carried out an initial reinforcement of Skardu Garrison with just a company of Paratroopers by aerial delivery and built it up, any time between Nov1947 to August 1948.
After all, our beleaguered gallant men under Lt Col Sher Jung Thapa holding the fort were finally overwhelmed by the enemy in August 1948, fighting to the end, after nine long months under overwhelming odds.
CHAPTER FOUR
Performance of Fallschirmajager, the German Airborne Forces in the opening sequence of World War II made a major impact on General Robert Cassel then C-In-C, India. He was of the view that the geographical location of India required raising of an airborne component for the British Indian Army.
He ordered the raising of an airborne cadre of officers and sent Lt Col W H G Gough for parachute training to UK. Even though the cadre could not be formed, he next ordered raising of three parachute battalions to be formed into a brigade.
There was big tussle with the War Office in London which refused permission. Nevertheless C-In-C persisted. After ordering a study group to draw plans on organization, equipment, location and training of the brigade, he proceeded on 15 May 1941 with raising of a parachute brigade regardless of difficulties.
In June 1941, it seems War Office blinked and gave its Approval , subject to one battalion being totally British and the Force to remain as Imperial Reserve till allotted to the C-In C India.
Thus on 29 October 1941, 50 Indian Parachute Brigade was formed at Delhi Cantt under Brigadier Gough. A landing School also came up at Willingdon Airport, New Delhi. The composition of the Brigade was as under:
HQ Parachute Brigade
151 British Parachute Battalion
152 Indian Parachute Battalion
153 Gurkha Parachute Battalion
411 Parachute Section Indian Engineers
Basic parachute training started in area West of Delhi Cantt in November 1941. Lt A G Rangaraj, Indian Medical Services, became first Indian to do para jumps. He was the RMO of 152 Para. The first exercise took place in February 1942 in Hindon. It was drop of just one stick of 10 men from 151 Para.
The drop had one fatal accident with injuries to two personnel. In March1942 a Parachute Troop Training Centre was set up in Delhi as part of 50 Parachute Brigade. Later in October 1942, the Air Landing School was moved to Chaklala and the Para Brigade to Campbellpur.
In the first ever Operational drop, a Company of 152 Parachute Battalion was dropped near Nara River near Karachi for action against Hurs. However no contact was made as they had simply vanished from the area. Sometime later One British Officer,3 x VCOs, 3 x British Other Ranks and 3 x Indian Other Ranks were Para dropped for recce of Fort Hertz area for its re occupation.
The Air Landing School at Chaklala was renamed as No 3 Parachute Training School. A standardized Basic Parachute Course of 14 days duration commenced initially with strength of 30, which from May 43 was increased to 60.
Fatalities on every course was a norm at the rate of 1% of the trainees. Around this time there was near simultaneous raising of an Army Air Transport Support School at Chaklala and a similar type of School in UK.
Finally in September 1943, the Airborne Advisor at the War Office visited India. Among other things it was decided to raise an Airborne Division.
Accordingly 9th Indian Airborne Division was raised which was renamed as 44 Indian Airborne Division comprising 50 Parachute Brigade and 14 Air Landed Brigade. Meanwhile 151 British Para moved to Middle East and was replaced by 3/7 Gorkha as 154 Gorkha Para Bn.
Next increment to 44 Airborne Division was in January 1945 when 77 Infantry Brigade or the Chindit Brigade became 77 Parachute Brigade with 3x British Parachute units. Then when the Germans surrendered on 08 May 1945, more resources were diverted towards war in South East Asia. Thus was set up the HQ 1st Air Borne Corps at Gwalior with 44 Air Borne Division at Bilaspur, 6 British Air Borne Division (to join later) and 14th Air Landed Brigade again at Bilaspur.
Even while there were whispers going around regarding plans for raising of a HQ Indian Air Borne Army with two Airborne Corps under command, the dropping of two atomic bombs suddenly ended the war in South East Asia. By October 1945 HQ 1st Airborne Corps was disbanded.
Next name of 44 AB Division was changed to 2 AB Division. After partition we were left with just two Airborne Brigades, 50 and 77 Parachute Brigade. 14 Parachute Brigade went to Pakistan.
The two parachute brigades played a very major role in J & K war of 47- 48 albeit in ground role just like the Russian AB Divisions even when re designated as GUARDS DIVISIONS for defence of Moscow, Leningrad and Stalingrad. In 1961 Goa liberation was again spearheaded by 50 Parachute Brigade. However by 1950, one Parachute Brigade the 77 went back to infantry role along with its battalions.
Between Nov 1961 to June 1967, one HQ Parachute Brigade (51) and five parachute battalions were added to the Airborne Forces and in addition we raised two Parachute Commando battalions. Out of these 8 PARA was converted to an infantry battalion. Then HQ 51 Para Brigade followed suit in 1976.
In 1978 without giving much thought, one more parachute battalion was converted into a parachute Special Forces Unit bringing the total to three — 9 PARA SF,10 PARA SF and 1 PARA SF.
In 1993 due to pressing need 21 MARATHA LI got converted into 21 PARA SF. However suddenly the Army began acting like the famed BHASMASUR.
It first devoured HQ SPECIAL FORCES, the most retrograde step ever taken by the Indian Army since 1947. Then again with a 180 ° switch, super wisdom downed on the powers that be, making them aware of the importance of the SF.
Though instead of raising new units, they proceeded to further decimate the existing Parachute Units. So 2 PARA, 3 PARA and 4 PARA got converted into PARA SF within a very short span, leaving just 5 PARA, 6 PARA and 7 PARA.
These actions were similar to the thinking which was prevalent in the Indian Army after OP PAWAN, that 7.62 SLR was most useless and AK 47 would resolve all problems for the Indian Army, forgetting that each weapon had a role of its own.
A small incident of 1994 is worth mentioning. Lt General Vijay Oberoi, the then DGMO and Colonel of MARATHA LI Regiment and the would be Ex Officio Colonel of SPECIAL FORCES Regiment visited HQ Special Forces on a very short notice, on his way to Shimla.
He asked the Officiating Commander regarding the Conversion Schedule of 21 MARATHAS LI to SF. The Officiating Commander was clue-less and looked around RANDomly and acted as if all HAWA (air) had gone out of him.
However anticipating this very thing, as the General Staff Officer, I had worked out two different Conversion Schedules. These had been made after detailed discussions with the Senior Instructor at the Special Forces Training School Major M S Sandhu (10 SF) and inputs from other instructors. The first one was of 12 weeks duration and the second one was of 52 weeks.
The overall Principle followed was as per philosophy outlined by the first Commander Special Forces himself Brigadier SS Mann to me and before him from Lt General RK Nanavatty who had been rhe first Commander of Ad hoc HQ S F. Also everything I had heard from my Commanding Officers with effect 1st June 1978.
They were Brigadier Arvinder Singh, Brigadier Subhash Khullar, Colonel KD Pathak, Lt Gen T S Pathak, Lt Gen HS Lidder and Brig A k Verma. Two different Schedules were made deliberately keeping in mind various factors.
A major one being the mind set of many senior officers of that time ……what is so Special about the Special Forces? Do we in the Infantry do only grass cutting duties? ……… and here Colonel of the MARATHAS was giving one of his best unit. Projecting the first chart of the Conversion Schedule, I said "Sir, Military Operations may be needing the unit on OP IMMEDIATE basis for deployment in NE or J&K ".
After a cursory glance, DGMO responded "seems to be too short ?". At once the Second Schedule of 52 weeks was also projected. After going through the entire schedule, one by one and clarifying a few issues, General Vijay Oberoi said ……Excellent, We will follow this Schedule. Also, rest be assured that without HQ SF certifying the Fitness of the Unit as SF, they will not be deployed any where.
By making this statement the DGMO in fact was validating the first and foremost role of HQ SF ie Commander Special Forces was to be the SF Advisor to the Chief, Army Commanders and the DGMO for the present and even to the Cabinet Committee Security later on.
In fact the DGMO accepted the recommendations of HQ SF on many other important matters and on a few occasions even when in the signature block the word "for Officiating Commander "were omitted deliberately.
The above narration has been made to bring out the fact that with respect to both Airborne Forces and Special Forces things would have evolved in a totally different manner had Chiefs, down the line, taken advice of the Commander Parachute Brigade and Commander Special Forces in their respective matters in an INSTITUITIONALIZED MANNER.
It seems finally COMMON SENSE which generally seems to be not so common, prevailed. Thus to meet the essential requirements we have seen ab initio raisings of 11 PARA SF and 12 PARA SF as part of the Special Forces and conversion of two infantry battalions as 23 PARA and 27 PARA as parachute battalions thus bringing the total to five
CHAPTER FIVE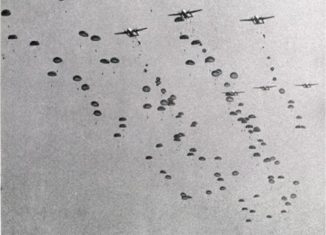 Tangail Drop, Bangladesh 1971
By beginning of the Second World War many countries had airborne Contingents in their armed forces. So lets have a look as to where all they were utilized during that wave of European madness which enEulfed nearly the whole world.The Axis Powers in fact launched their paratroopers in the very early phases of their campaign itself, in a most dramatic manner. Major airborne operations undertaken were by Axis Powers were:
(a)         Norway & Denmark:-
1 x Battalion Group Drop On 08-09 APR 1940 to Capture Vital Bridges and Air Fields.
Air landed a Division to Secure OSLO.
1 x Company Drop on 12 APR40 to block the retreat of NORWEGIEN Troops NW of OSLO.
LUFTWAFFE delivered 29280 Men, 2376 tons of Supplies and 11 Lacs ltr of fuel.
(b)         Holland:-
AB Forces after drop secured vital crossing points ie 3x bridges just across the border in Holland ior advance into Belgium.
Securing of vital bridges at Hague by a para drop.
Several missions accomplished by Company/Platoon drops and glider borne troops on 10 May 1944.
(c)          Crete:
Drop of lxAB Division and lx Mountain Division in Air transported role
500 aircrafts and 72 gliders utilized
Biggest AB ops till that date.
(d)         Cassino: –
1x AB Division in historic defensive role
(e)         Ardeenes:-
3xAB Divisions and lx SS Para Bn in Battle of Bulge in ground and special mission role
(f)          Indonesia: –
Japs captured Minado Airfield and Palemound Airfield in Sumatra in Jan/Feb tg42 by drop of AB
Forces.
Major utilization of Airborne Forces by Allied powers were as under:
(a)         Arnhem:-
Ist ALLED AB ARMY drooped to suooort advance of 21 Army Group, Biqoest drop till date
3 x AB Division (US)
2 x AB Division (UK)
1 x Polish AB Brigade.
1 x Division in Air Transported Role.
U5 TP CAR.RIER COMD"
38 AND NO.46 GROUP RAF.
(b)         Normandy: –
1 x AB Dlvision (UK) and 2x AB Division (US) air dropped for pre amphibious assault for liberation of France
(c)          Rhine:-
18″ AB Corps comprising 2xAB Divisions in suppoft of Rhine crossing by 2l Army Group
(d)         Tunisia: –
1 x Battalion drop near Tunis to capture the harbour and airfield in Oct43
(e)         Sicily:-
1x AB Division (US) and 1 x AB Division (UK) in Jul43 for air assault
(f)          New Guine/Philippines:-
Battalion/Company level drops by USA to capture number of Islands
(g)          Sakhalin/Manchuria:-
In Aug 45, drop of Russian AB Forces for capture of Sakhalin island and Manchuria
(h)         Vyazma: –
10000 troops ex 4 AB Corps dropped on 28 Feb42 by Russians behind German lines to trap German
Army Group Centre
(l)           Dnieper:-
Dfop of 3xRegiments by Russians across Dnieper river, 25 km behind German lines on 24 Sep Lg4Z
(k)          Elephant Point, Burma:-
Drop of 1 x AB Battalion for capture if Rangoon on 01 May 1945
After the Second World. War the Airborne Forces have been used in decisive manner in the following places: –
Korean war 1950 by the UN Forces
Dienbien Phu, May 1953 in Vietnam by the French, drop /airlift of 9000 troops
Suez Canal in 1956 by Britain, France and Israel. Military Pass captured by drop of 1 x para Bn by Israelis,
El Gamil air field captured by drop of lx company 3 PARA of UK. 1 x Bn drop by French to capture port
Foud.
Vietnam by the Americans. Majority were air assault by helicopters
Hungary by the USSR.
Czechoslovakia by the USSR
Tangail, East Pakistan by India in L97l for liberation of Bangladesh. Diop of a battalion group.
International press initially made it a brigade group that panicking Niazi totally.
Grenada by USA
Maldives by India…"Air landed operation
Panama 1989 by USA drop of teams ex AB Division to secure the canal area.
Kandhar 2001 by Americans drop of combat team ex 75 Ranger Regiment to capture the airfield
Sierra lone in 2000 by India as part if UN, lxSF team….helicopter assault included SAS elements.
Mali in 2013 drop of 250 French para troopers to capture Timbaktu
East Timor by Indonesians
Presently the Five permanent members of the Security Council have the following airborne component in their Armed Forces.
Britain – With an Army totaling just around 83000., comprising just about 10 to 12 infantry brigades and 3 x tank brigades plus force, it still has not forgotten to retain 1 x Air Assault Brigade (with 2 x para battalions and one infantry bn). Plus it has the SAS and the Special Recce Regiment and the Royal Marine Commandos.
China –The Army now numbers 16 lacs only. There are 13 Army Groups (equivalent to an Indian Corps Size) plus there is one Airborne Corps comprising 30000 troops divided into 9 parachute brigades. SF is in Addition.
France – Army of Approx 140000 organized into 9 x Combat brigades and 4 x Support brigade. Has one para chute brigade besides French foreign Legion and SF.
Russia – Ground Forces number approx. 1200000. In Addition, 60000 Airborne Forces as a separate branch or air Borne Army comprising 5 x Divisions and 4 x Indep Airborne Brigades. SF is separate.
USA- Army numbers 476000 plus National Guard's 343000. AB component is 1 x AB Corps comprising 2 x AB Divisions and 1 x Mountain Division. SF Command is separate.
We will not try and look at the rest of the European Forces but must have a look at the Countries. In Asia and pacific. The Chart is shown below:-
AIRBORNE FORCES

CENTRAL & SOUTH ASIA

AIRBORNE FORCES

EAST ASIA & PACIFIC

Ser No
Country
Total Army Str
Para/SF Str
Ser No
Country
Total Army Str
Para/SF Str
1
KAZAKHISTAN
45000
1 X AIR ASLT BDE
9
AUSTRALIA
24150
1 X AB BDE
2
KYRGYZSTAN
65600
3 X SF BN
10
CAMBODIA
90000
1 X AB SF REGT
3
TAZIKISTAN
60000
1 X SF BDE

1 X SF BN

11
CHINA
1700000
1 X AB CORPS ( 3 DIVS)
4
UZBEKISTAN
50000
3 X AIR ASLT BDE
12
INDONESIA
230000
3 X AB BDES

5 X SF GPS

5
INDIA
1300000
1 X PARA BDE (3 X PARA BN) 9 X PARA SF BN

2 X PARA BN

13
JAPAN
148500
1 X AB BDES

1 HCHI BDE

6
NEPAL
46000
1 X SF BDE

1 X AB BN

1 X SF COY (I)

14
NORTH KOREA
950000
SF COMD 88000

2 X AB SF BDE

3 X AB LT INF BDE

1 X AB BN

8 X SF BN OTHERS

7
PAKISTAN
550000
1 X SF GP ( 3 BN)
8
SRI LANKA
95000
1 X AIR MOBILE

BDE

1 X INDEP SF BDE

1 X CDO

BDE
AIRBORNE FORCES

EAST ASIA & PACIFIC

AIRBORNE FORCES

WEST ASIA & NORTH AFRICA

Ser No
Country
Total Army Str
Para/SF Str
Ser No
Country
Total Army Str
Para/SF Str
15
SOUTH KOREA
560000
7 X SF BDE,

3 X CINFILTRATIO BDE

21
ALGERIA
107000
5 X AB REGT
16
MALAYSIA
80000
1 X AB BDE

1 X SF REGT

22
EGYPT
320000
1 X PARA BDE

6 X CDO BDE

1 X AIR MOBILE BDE

17
SINGAPORE
50000
1 x SF BN
23
LIBYA
45000
15 X PARA/CDO BN
18
TAIWAN
240000
1 X AB BDE

1 X AB SPEC OPS BN

24
BAHRAIN
8500
1 X SF BN
19
THAILAND
190000
2 X SF DIV
25
IRAN
325000
1 X SF DIV

1 X CDO DIV

20
VIETNAM
412000
1 X AB/SF BDE
26
ISRAIL
130000

530000

ON MCK
 

AIRBORNE FORCES

WEST ASIA

 
Ser No
Country
Total Army Str
Para/SF Str
27
JORDAN
90000
1 X SF BDE
28
KUWAT
11000
1 X CDO BN
29
LEBANION
53000
1 X RANNGER BN

1 X SF BN

30
OMAN
25000
1 X AB REGT
31
SAUDI ARABIA
75000
1 X AB BDE
What becomes evident from the above is that airborne forces form a very important part of the Ground Forces in nearly all the Countries. Seeing this, it is also clear that having just one para chute brigade looks quite silly for a country like ours. The very size of India, our geographical position, our security situation and the role this country needs to play in the world Affairs, raising of a HQ Airborne Division is a must.
Immediately the Anti Chorus will be "we don't have the transport aircrafts "Followed by "Too Costly an affair ". Rest be assured, for the present we have more than the minimum required and with deft planning rest will follow. Nowhere have we to drop whole brigade group in one go. The Make in India should contribute to replacement of AN 32s with 9 to 12 squadrons of 12 ton capacity transport aircraft already selected the C295. Instead of trying to sell their vintage F 16 s the Americans would do better to sell a few more squadrons of basic version C130 Hercules and a few more C 17s.
These transport squadrons together with the airborne division will form the pivot for fighting a multi front war. It will also obviate the need for raising in future say 18, 19 and may be even 20 Mountain Strike Corps (imagine the savings in total cost). 17 Corps, 44 Airborne Division, existing AHQ reserve formations and the IAF Transport Command will jointly ensure full presence of required force level , wherever needed. Available Civil Aviation Airbuses can be easily made to fit into a military airlift plan. A few Auxiliary air force Squadrons on Territorial Army pattern should do the Trick.
Step wise following are required most urgently:-
Phase I – Raising of a HQ 51Parachute Brigade with Engineers, Signals, ASC, EME, Ordnance, Medical and Provost components and placing of two existing Parachute battalions and Parachute Field Artillery Regiment under command.
Phase 2 – Raising of 1 x parachute Battalion.
Phase 3 – Raising of HQ 44 Airborne Division with all required components and placing both parachute brigades under Command.
Phase 4 – Designating and placing a third brigade as light air mobile brigade.
Phase 5 – Raising of 3 x Parachute battalions.
Phase 6 – Raising of HQ 77 Parachute Brigade.