Luckin Coffee surpasses Starbucks in number of outlets in China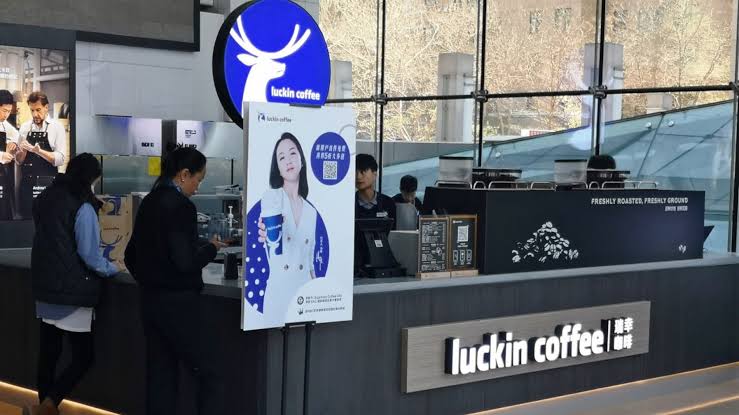 Luckin Coffee, the homegrown challenger of US coffee giant Starbucks, posted robust growth for the year 2021, with its outlets in China topping more than 6,000, passing those of Starbucks.

Luckin Coffee's total net revenues in the fiscal year of 2021 was around 8 billion yuan ($1.26 billion), an increase of 97.5 percent from the previous year, according to the company's latest financial earnings results. 

Net new store openings in 2021 totaled 1,221, resulting in a year-on-year store unit growth of 25.4 percent, ending the period with 6,024 stores of which 4,397 are self-operated stores and 1,627 partnership stores..

Starbucks currently operates more than 5,400 stores in over 200 cities in the Chinese mainland, according to its official website.

"We are very pleased to report strong overall performance in the fourth quarter and fiscal year 2021," said Guo Jinyi, chairman and CEO of Luckin Coffee. 

"The company's recent completion of the provisional liquidation plays a major role in advancing our growth strategy as it allows us to operate from a position of greater financial strength and unlock our full potential. As we enter 2022, we are energized and cognizant of predicted macroeconomic headwinds, including the recent outbreaks of COVID-19 in China," Guo said.

Getting listed in the US in 2019 after two years of its establishment, the Starbucks rival was trapped in a fake revenue scandal in 2020. The Chinese startup was delisted from NASDAQ that year and later agreed to pay a $180 million penalty to settle accounting fraud charges for overstating its 2019 revenue and understating a net loss.

Shares of Luckin have continued to trade over-the-counter in the US since it was delisted.

Market speculations have existed over the possibility of its relisting on the main board, while industry analysts said it remains to be seen given very few successful cases previously.