Major Latin American countries not joined OAS statement on Ukraine
Meanwhile, Canada, Colombia, Peru, the US and Chile are among the signatories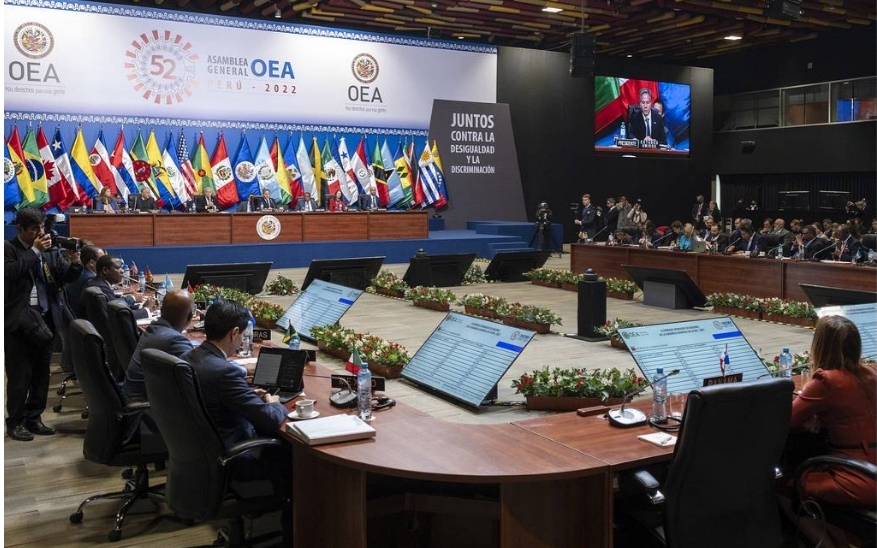 Major countries of South America have not joined the USA – Canada sponsored theme of condemning Russia on Ukraine issue. Representatives of Argentina, Brazil, Bolivia and Mexico did not sign a joint statement issued by the Organization of American States (OAS) condemning Russia's actions in Ukraine.
The document was presented by Guatemala's Foreign Minister Mario Bucaro at the 52nd OAS General Assembly held in Peru.
In addition to these four countries, the document was not supported by Honduras, Dominica and El Salvador.
Canada, Colombia, Peru, the US and Chile are among the signatories. In their statement, they expressed support for Ukraine, called on Russia to begin talks and stated that they did not recognize the results of referendums held in the Donetsk and Lugansk People's Republics, the Zaporozhye and Kherson Regions.
On February 24, Russian President Vladimir Putin said in a televised address that in response to a request by the heads of the Donbass republics he had made a decision to carry out a special military operation in order to protect people "who have been suffering from abuse and genocide by the Kiev regime for eight years." Following this, the US and its allies announced the introduction of sweeping sanctions against Russia and stepped up arms deliveries to Kiev.
From September 23 to September 27, the Donetsk People's Republic (DPR) and the Lugansk People's Republic (LPR) as well as the Kherson Region and the Zaporozhye Region held a referendum where the majority of voters opted to join Russia. On September 30, Putin and the heads of the DPR and the LPR, the Zaporozhye and Kherson Regions signed treaties on their accession to Russia. On October 4, the Russian leader signed laws ratifying these treaties. Now Russia consists of 89 regions.