Military Field Hospital of Indian Parachute Brigade already treated over 106 People in Turkey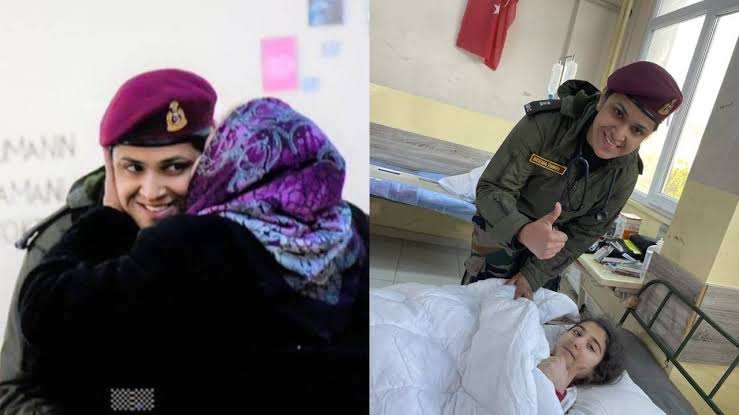 As One of the first responders in the region, India despatched a field hospital detachment from 60 Parachute Field Hospital, a unit of the Indian 50 ( I) Parachute Brigade to help Turkey in rescue operations. The Indian Army thus quickly set up a field hospital in the quake-hit Turkey's Iskenderun where 106 rescued people are being treated.
However here too the GREAT INDIAN MEDIA has labelled this as a paramilitary hospital. They think it belongs not to Assam Rifles but to CAFF. In that case they should have called it Police Hospital..
The Indian Army's field hospital set up in Turkey's Hatay to provide assistance to the earthquake-affected people started functioning on Thursday.
"The army field hospital in Iskenderun, Hatay, Turkiye has started functioning with running Medical, Surgical & Emergency Wards; X-Ray Lab & Medical Store," External Affairs Minister S Jaishankar tweeted on Thursday. In a video shared by the Ministry of External Affairs, the rescued patients were seen being treated at the field hospital in Turkey's Iskenderun.
An Additional Directorate General of Public Information team will work 24×7 to provide relief to the affected people, according to Jaishankar.
The army field hospital has been set up under India's 'Operation Dost' to provide assistance to Turkey's earthquake-hit people.
Jaishankar, sharing photos of the facility on Twitter on Wednesday, posted: "This field hospital in Hatay, Turkiye will treat those affected by the earthquake. Our team of medical & critical care specialists and equipment are preparing to treat emergencies."
Earlier, India's Additional Directorate General of Public Information (ADG-PI) on Thursday tweeted an image of a female Indian Army officer hugging a Turkish woman in the earthquake-affected areas of Turkey.
The tweet read: "#OperationDost We Care. #IndianArmy #Turkiye."
Jaishankar on Thursday said the sixth plane from India carrying rescue personnel, essentials, and medical equipment for earthquake relief efforts has reached Turkey.
The sixth flight carried more rescue teams, dog squads, and essential medicines for the quake-hit country.
Meanwhile, according to CNN, the death toll from the devastating earthquakes that hit Turkey and Syria earlier this week has surpassed 21,000.
At least 18,342 people have died in Turkey, according to the Disaster and Emergency Management Agency (AFAD) on Friday.