National Quantum Mission approved by cabinet with proper funding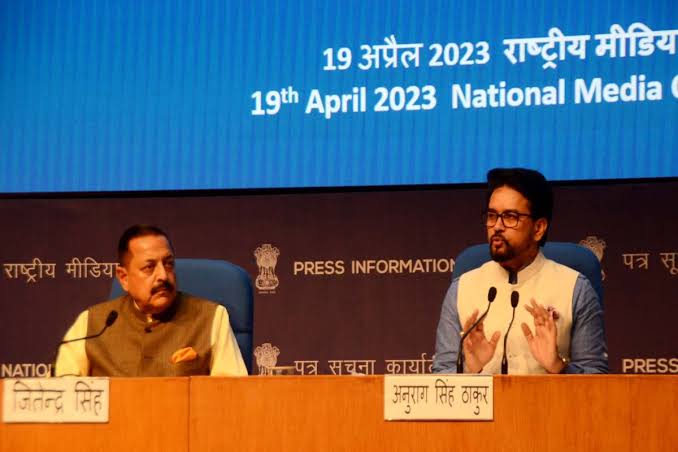 The Union Cabinet approved the National Quantum Mission (NQM), to create a vibrant and innovative ecosystem in Quantum Technology (QT) and scale up things to Cutting Technology level.
This will accelerate QT-led economic growth, nurture the ecosystem in the country and make India one of the leading nations in the development of Quantum Technologies & Applications (QTA).
India will now be the sixth country to have a dedicated quantum mission after the US, Austria, Finland, France and China.
Announcing the above Cabinet decision, shri Anurag Thakur, Union Minister said that, "This is one such decision that will take India to new heights."
The Central government has approved the National Quantum Mission with a budget provision of Rs 6,003 crores to nurture and scale up scientific and industrial research and development in quantum technology. The mission involves a cost of Rs 6,003.65 crore from 2023-24 to 2030-31.
Meanwhile, Union Minister Jitendra Singh said, "NQM is going to give India a quantum jump in this arena. The new mission targets developing intermediate-scale quantum computers with 50-1000 physical qubits in eight years in various platforms like superconducting and photonic technology."
He said satellite-based secure quantum communications between ground stations over a range of 2,000 km within India, long-distance secure quantum communications with other countries, inter-city quantum key distribution over 2,000 km as well as multi-node quantum networks with quantum memories are also some of the deliverables of the mission.
The mission would greatly benefit communication, health, financial and energy sectors as well as drug design, and space applications. It will provide a huge boost to National priorities like Digital India, Make in India, Skill India, Start-up India and Sustainable Development Goals (SDG).