New Zealand refuses to be part of AUKUS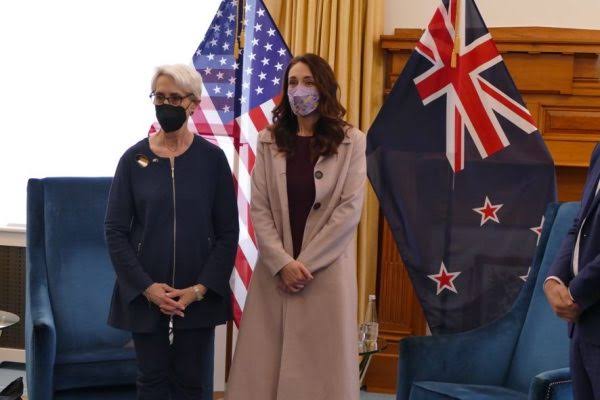 New Zealand stays on course for a nuclear-free future, Chris Hipkins says.
New Zealand's policy of non-participation in the AUKUS alliance has not changed now that a new Prime Minister has assumed the office, Prime Minister Chris Hipkins said during his first working visit to Australia Tuesday.
According to the Prime Minister, New Zealand is not interested in becoming an AUKUS member, and retains its course towards a nuclear-free future.
"Australia, the US, the UK are incredibly important security partners for New Zealand but our nuclear-free policy hasn't changed either," Hipkins said, speaking before reporters.
Earlier, Foreign Minister of New Zealand Nanaia Mahuta said that Wellington is interested in cooperation with AUKUS on cybersecurity projects but does not want to become a part of the alliance.
It was also noted that the alliance's goals involving exchange of information and technologies for construction of nuclear submarines pose no interest for New Zealand and do not comply with its anti-nuclear position.