Ominous : New National Defense Law Made By China And Now Major Chinese Cities To Practice Air Strike Alarm On 18 Sep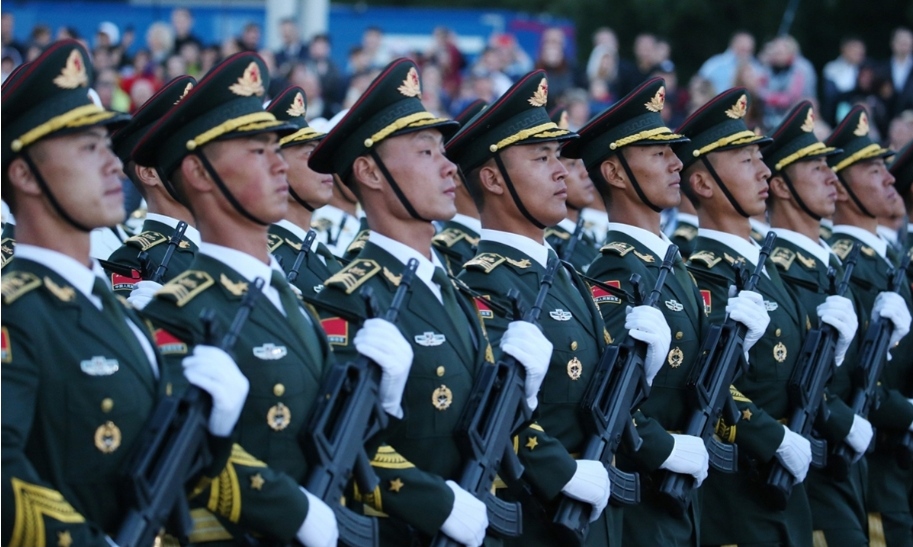 Suddenly, Beijing is scheduled to carry out air strike alarm test on September 18. The air-raid warning will fill the air across the city in three-minute intervals from 10 am to 10:23 am on the day, the Beijing municipal government said in a press release.

Shanghai will also hold the same test on the same day, with air-raid warning filling the air across the city in three-minute intervals from 11:35 am to 11:58 am, the Shanghai government said earlier this month.

Along with a trail of sirens, air defense drills will be carried out citywide. A civil defense map mini-program will be released by the Shanghai government on September 18 to raise public awareness.

The map will provide various information, including civil defense projects, civil defense education places, and emergency shelters as well as navigation services to these places.

On the same day, other cities like Guangzhou and Xi'an will also hold the test.
The above is being claimed as routine activity for raising awareness level of the public. However when seen in conjunction with the recently enacted National Defence Laws, it has sinister implications. India has to be fully alert to any developments in this regard and should not let its guard down.

China's newly amended national defense law has come into effect on January 1, 2021. It was approved at a recent session of the Standing Committee of the National People's Congress, China's top legislature. There are several reasons why the national defense law was amended at this time.
The Chinese Communist Party feels that a reformed PLA is now capable of undertaking more tasks to defend national security, sovereignty and development interests. The national defense law has been adjusted according to the new Chinese strategic changes.

This amendment has naturally drawn global attention, as China's military development and strategies are always worrisome to not only its neighbour but also to the rest of the World particularly India.
As China gains more military might, not only India but even Russia and the West is worried whether Beijing will change strategies.

One prominent feature to an amendment of the national defense law notes "development interests." This has grabbed World Media's attention. Especially it said when China's sovereignty, unification, territorial integrity, security and development interests are threatened then it shall conduct a national or partial mobilization in accordance with the Constitution and laws.

India will never permit China to undermine its interest in Asia in general and South Asia in particular. So as a overall strategy China may term the actions as threatening China's "development interests."

Overseas markets, to some extent, have benefited China's economic development. In addition, China is an export-oriented economy, constantly making various investments overseas. These interests have become China's core interests.

To further capture markets and establishing its hegemony China may aggressively " safeguard" its " development interests". Ergo, China's inclusion of the wording "development interests" in the national defense law is clear indication of its future Intentions.

The Government of Taiwan, a Sovereign country, was naturally alarmed When the Chinese mainland released the draft amendment in October. Taiwan has rightly termed it as an excuse to wage a war, and are apprehensive that Communist China could attack Sovereign Taiwan at any time.

Communist China claims that their national defense law is designed to safeguard China's national sovereignty, security and development interests. However they also talk of the potential national unification law in the same breath.This so called unification law involves the Taiwan question.
This way the Chinese Communists are openly threatening to capture Taiwan and without batting an eye lid have the gumption to say that non inclusion of Taiwan will greatly hamper the development of Chinese mainland as a whole. Therefore, solving the Taiwan question ( by force ) is key to safeguarding national interests.

In A clever doublespeak the Communist say that
"China pursues a national defense policy that is defensive in nature,which is added in Article 6. Such a statement is completely justified. It means that China will not take the initiative to invade any other country, nor will it engage in expansion. China is merely safeguarding its sovereignty and territory.
It will not infringe upon an inch of territory that belongs to any other country. However, when it comes to development interests and safeguarding China's territorial interests, we have to do something to make our military stronger. This is not onlyabout protecting our territorial and maritime interests, but also our interests overseas."
This how Chinese have forcibly captured Tibet and Xinjiang and now are eyeing Indian State of Arunachal and Ladhak and Of course the Sovereign State of Taiwan. India will never let this happen.