Ordnance Factory Employees Threaten strike Against Seeking Of Accountability By The Government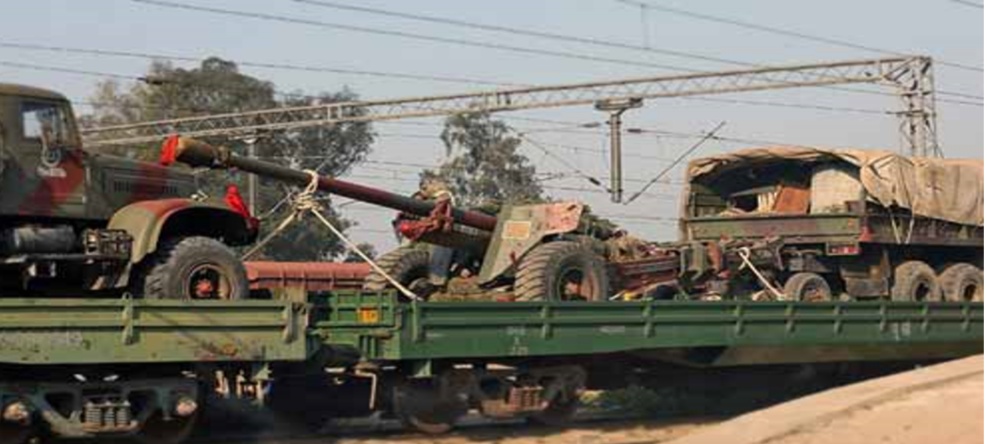 About 85,000 employees of the 41 Ordnance Factories have threatened to go on a month-long strike from August 20 against the Union government's move to seek accountability from each and every one.
The three unions All India Defence Employees Federation (AIDEF), Indian National Defence Workers Federation (INDWF) and the RSS-affiliated Bharatiya Pratiraksha Mazdoor Sangh are now feeling threatened. These Ordinance Factory employees' unions, despite their different political affiliations, have come on board to take up the issue as they claim privatisation of ordnance factories will not be in the national interest.
In spite of producing shoddy goods for last 50 years for the Defence Forces, they claim
"Any private manufacturer always only looks at the profit. His national interest will be the last. Quality assurance in the private sector will be done by third party inspection and self-certification. It is putting the lives of our jawans and armed forces on the risk. OFBs only work for national interest. One can not give production of core-items like missiles or other key ammunition to a private player," M.K. Ravindran Pillai, vice president of AIDEF said while adding that in all over the world, quality assurance is always with the government.
Forty one Indian Ordnance Factories across the country are involved in manufacturing arms, weapons, ammunition, tanks, battle field dress, among others for the armed forces. OFB is 218-year-old and is functioning under the Department of Defence Production with its headquarters based in Kolkata. However since last fifty years their quality has been going down and down. There us hardly any accountability. Accidents on the ranges during field firing and accident in Ammunition Depots on account of faulty shells and fuzes have been claiming the lives of Officers and men periodically.
The Union government is now considering a move to convert these ordnance factories and their associated organisations into corporates to boost competition and self-reliant in arms and ammunition production.
The OFB has to learn to function for the Armed Forces and not the other way round. These ordnance factories have to be run on Corporate lines with full efficiency and maintain a very high quality standards. To earn profit, the quality has to be high so that it attracts other countries and they place orders on our factories. Export Orders will ensure that production lines are functional for the entire life cycle of the products.
Also the head has to wag the tail. Therefore Defence officials will have to have greater say in the affairs of these Ordanance Factories rather than Civilians having little knowledge of matters defence. Quality and quantity, rate of production etc will have to be as per the requirements if Defence only.