Over 40% DRDO High-Priority Projects could not meet deadlines : Need for a Vice CDS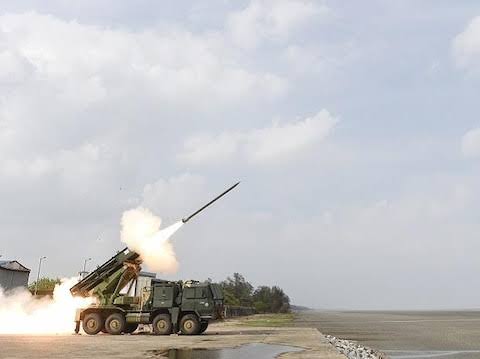 The Ministry of Defence has informed Parliament that 23 of the 55 high-priority projects of the DRDO could not meet deadlines. 23 Of 55 High Priority DRDO Projects Couldn't Meet Deadlines, 9 Have Undergone Cost Overrun: Govt In RS 23 High Priority DRDO Projects Missed Deadlines: Centre In Parliament
To a question raised by Rajya Sabha MP Abdul Wahab, the Ministry of Defence of the government has informed Parliament that 23 of the 55 high-priority projects of the Defence Research and Development Organisation (DRDO) could not meet deadlines. This was given through a written reply to the question in Rajya Sabha,by Minister of State, Defence Ajay Bhatt. He said that nine of these projects had undergone cost overrun.
However, the government said that not all cost overruns were necessitated due to time overruns.
The Minister also went on to mention the initiatives the Ministry has taken to reduce the incidents of delays in DRDO projects. As per the reply, the government has taken the following steps:
• Mandatory focus on pre-project activity – PDR mandatory before project sanction for MM projects
• Stringent Monitoring o Time estimation by an independent committee o Decision to close projects
• Increased frequency of Project reviews – Apex Board frequency reduced to 6 months
• Increased involvement of Services & Production Partners during development process and reviews – User participation in review meetings at all levels.
• Simplified procurement policies – New PM-2020 released
• Introduction of Development cum Production Partner (DcPP)/Production Agencies (PAs) more than 90
• Single User Trial – FOPM by industry
• Many test facilities/ infrastructure built – National Open Air Range, Hypersonic Wind Tunnel etc.
• Constitution of Joint Project Monitoring Team (JPMT) – For all AoN accorded cases
The 55 high-priority DRDO projects include ongoing MM projects such as – Anti-Air Field Weapon, Solid Fuel Ducted Ramjet Technology, Surface to Air Missiles, Anti-Ship Missile, Long Range Radar, Combat Vehicles, High Endurance, Autonomous Underwater Vehicle, Combat Suit for Submarines, Submarine Periscope etc. among others.
There has to be a high level of accountability at all levels. The overall review should be done under a Vice Chief of Defence Staff with all three Vice Chief's, CISC, the Defence Secretary and the DRDO secretary forming the committee
.
The Centre further said, "Financial justification in any project proposal is vetted by Cost Estimation Committee comprising Director (Finance) or Integrated Financial Advisors (IFA) R&D as members."
"For project costing more than ₹75 Cr, the proposal is thereafter reviewed by Addl. FA (R&D) also during the process of project sanction. The broad cost analysis is also presented during Peer Review or Preliminary Design Review wherein external experts and Users are members," it added.