Pipsqueak Zelensky even Surpases Uncle Sam introduces sanctions against 185 entities assisting Russia
The list published on Zelensky's website includes three private individuals and 182 legal entities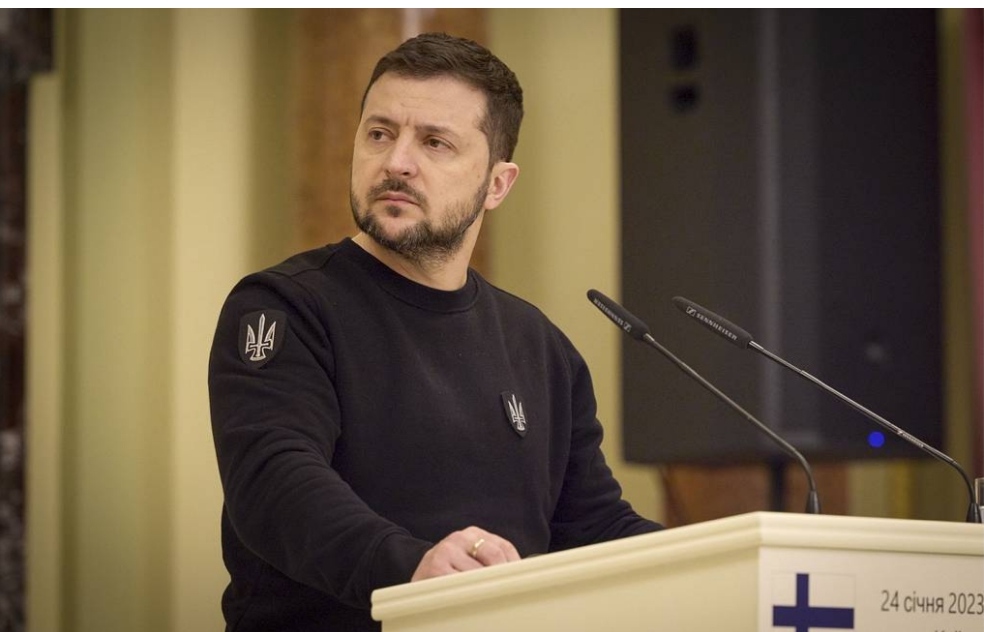 World wide Sanctions imposed by Uncle Sam against countries, companies and individuals can be explained : USA thinks that it must act as the World's Policeman….though now most countries have stopped taking USA seriously and they just ignore such sanctions.
However now most surprisingly even a puppy is trying to bark. The pipsqueak Ukrainian President Vladimir Zelensky has signed a decree introducing sanctions against 185 private individuals and legal entities providing assistance to Russia in rail transit.
He enacted this GRAND IMPERIAL decision through the Ukrainian National Security and Defence Council and His Majesty ordered sanctions against those transporting military equipment and troops. In a video address published on his Telegram channel, the Ukrainian leader said that their assets in Ukraine would be blocked and property would be used for defence purposes.
The list published on Zelensky's website includes three private individuals and 182 legal entities. Long Live the Emperor.