Riyadh will not sell oil to countries introducing price cap for Saudi oil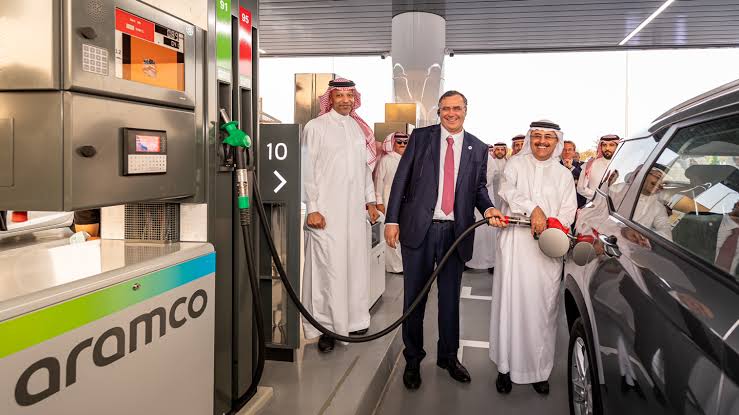 In the Saudi minister's opinion, the bill will lead to a misbalance in oil supply and demand on the global market
Riyadh will not sell oil to any country attempting to introduce a price cap on it, Saudi Energy Minister Prince Abdulaziz bin Salman said in an interview with Energy Intelligence.
"If a price cap were to be imposed on Saudi oil exports, we will not sell oil to any country that imposes a price cap on our supply, and we will reduce oil production, and I would not be surprised if others do the same," the minister said, commenting on the US NOPEC (No Oil Producing and Exporting Cartels Act) bill.
The bill gives the US administration an opportunity to file anti-monopoly lawsuits against OPEC members and their partners.
In the Saudi minister's opinion, the bill will lead to a misbalance in oil supply and demand on the global market.
"The Nopec bill does not recognize the importance of holding spare capacity and the consequences of not holding spare capacity on market stability. Nopec would also undermine investments in oil capacity and will cause global supply to fall severely short of future demand," he said.
Moreover, the minister criticized the policy of restricting oil prices, because it provokes volatility on global markets and hampers the development of the industry.
"I must reiterate the view I made on record back in August and September on how such policies would inevitably exacerbate market instability and volatility, and would negatively impact the oil industry," he said, adding that in contrast, the OPEC+ alliance "has made every effort and succeeded" in bringing significant stability and transparency to the oil market.
On May 5, 2022, the Senate Judiciary Committee of the US congress passed the NOPEC bill, enabling US courts to consider anti-monopoly lawsuits against OPEC members and other countries for suspected cartel agreements.
Various versions of the bill have failed in the Congress for about 20 years. In 2007, the initiative was approved by the US Senate and the House of Representatives, but was not submitted for signing to then US President George Bush Jr., because he promised to veto it.