Russia is now the largest oil supplier to India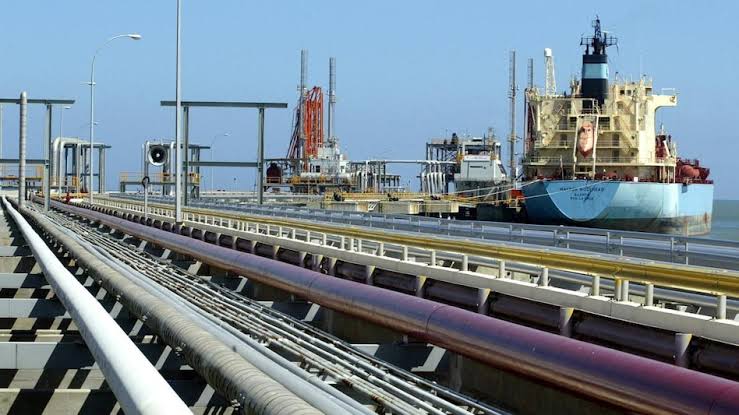 Russia has become the largest oil supplier to India and contribute significantly to the country's energy security, Russian Ambassador to India Denis Alipov said at the Indian Council of World Affairs (ICWA)-Russian Council Dialogue.
Addressing the meeting at the Indian Council of World Affairs-Russian Council Dialogue, Alipov said, "Russia has become the largest oil supplier in India, significantly contributing to India's energy security.
We are successfully developing an alternative transport route merrily the North-South ITC to attract partners to large-scale energy and infrastructure projects in the Russian forest in Siberia for the northern sea route."
He also stated that a strong push has been given to business and interregional contexts. There is an immense prospect in sectors such as airport infrastructure, sea and rail infrastructure, steel production, Petro-chemistry, start-ups, aircraft and shipbuilding, agriculture, advanced technology, development, and digitalisation.
Russia has a lot to offer to India and vice-versa in all these areas, with western companies leading, Russian Ambassador to India added.
In his address, the Russian Ambassador said further that India has taken a neutral stance as regards excluding Moscow from multilateral institutions.
"India has taken a neutral stance as regards the efforts to exclude Russia from multilateral institutions, including Opcwbwc, back to UNESCO and others. Our India's priority is to achieve democracy as global governance. With the enhanced role of developing states of Asia, Africa, and Latin America," Alipov said.
On the ongoing the conflict between Russia-Ukraine, which started last year on February 24, he said, "The Ukraine conflict is not a land-grabbing attempt by Russia to restore them as is being presented. It's the consequence of the consistent violation of the same universal principles that shrined in the Russia-India treaty and the unwillingness of the dominant world centers to embrace democracy in international relations.
It's not a coincidence that against this backdrop, the Indian position defending its legitimate national interests and Prime Minister of Sovereign Decisions gets criticized. Russia and India share a ramified network of platforms and groupings that help promote the prospective global agenda for the benefit of the broader international community."
Delhi-Moscow ties, especially with regard to the purchase of Russian oil, since the armed military conflict with Ukraine broke out, have drawn much attention from Western countries who thought that India would blindly follow their dictate.
Now time has come to negotiate oil purchases from Iran and Saudi Arabia too on better bilateral terms.