Satish The Submariner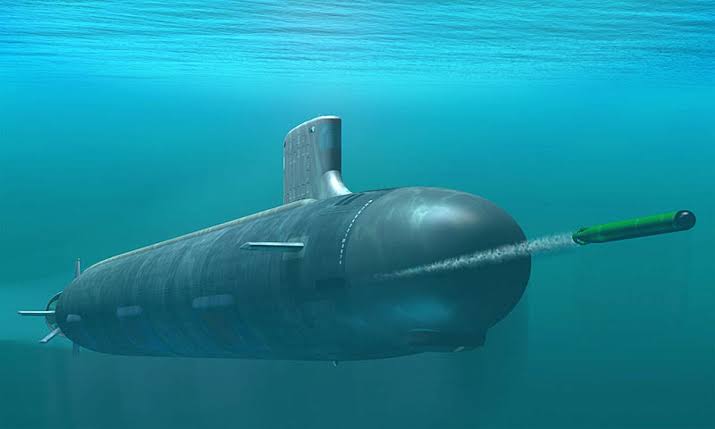 By
Colonel Awadhesh Kumar
(a chapter from the book NAVIGATING DANGEROUS WATERS)
Lt Satish Kumar Singh (40119H) was standing at attention with the other officers and crew of INS Kalvari, while Commander K S Subramanian read out the Commissioning Warrant.
On that day of December 8, 1967, it was freezing cold in Riga, at the submarine construction Yard in Latvia then part of USSR. The Indian Navy was opening a new chapter by adding the submarine arm to its fleet. This was the culmination of nearly two years hard training of the Indian Navy's Submariners at Vladivostok in the Far East Corner of Russia.
Commander Subramanian the first Commanding Officer of INS Kalvari, in a few years would also become the first Commanding Captain of the 8th Submarine Squadron. Eventually even Lt S K Singh would be heading the Engineering Branch of this Squadron.
Satish Kumar Singh son of Shri Raghubir Prasad Singh, came from a prominent Zamindar family in land locked North Bihar from the area of the oldest of the democracies in the world that is Vaishali or more specific the village of Sain. He did his schooling from St Xavier's Patna. Then Satish Singh from Sain in Bihar and Jaswant Singh from Jasol in Rajasthan met at Clement Town, Dehradun as part of 11 JSW course.
In their second term they moved to the salubrious clime of Khadakvasla when the National Defence Academy started functioning there in 1955. Just a few days before passing out in 1957, Cadet Satish Singh and Cadet Jaswant Singh were part of a group which played one of those legendary pranks which at minimum would have got them a six months relegation. However the first Commandant of the NDA, Major General Habibullah just gave them a severe tonguelashing and some very sane counselling. Both passed out and joined their respective Services but remained close friends till the end.
By the time he became a Midshipman, Satish Singh had made up his mind to join the Engineering Branch and in time joined INS SHIVAJI at Lonavala. Whereas Jaswant Singh headed for Ahmednagar after passing out from IMA to become part of the Armoured Corps. When Sub Lt SK, as he was called by his friends, heard of the upcoming plans for raising of a submarine arm, he at once volunteered for it. He got selected and joined the pioneer band of brothers to form the ' Silent Service of the Navy'.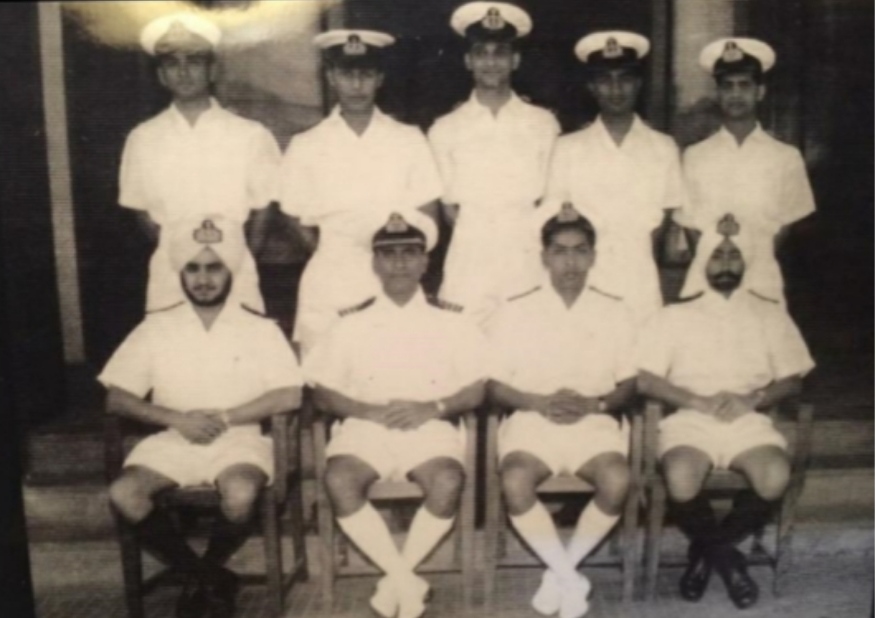 Midshipman S K Singh standing in the centre, Midshipman Jhangiani on the right corner-1958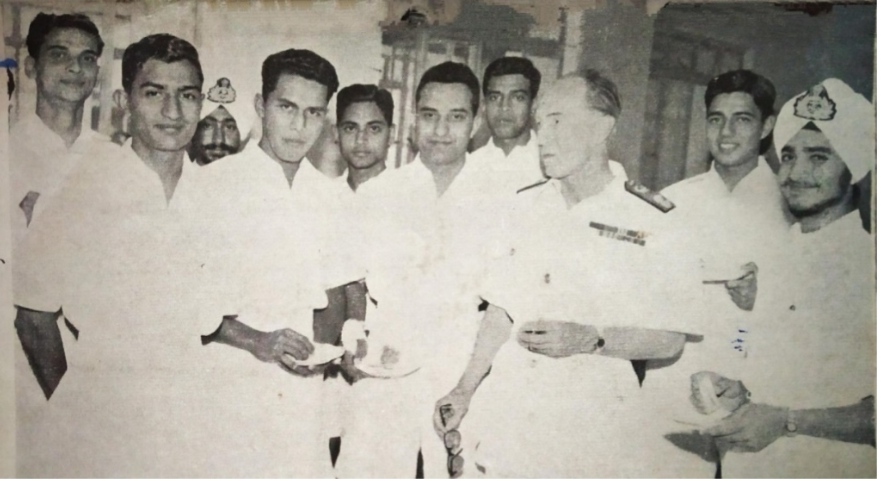 Vice Admiral Carlill with Midshipman. SK Singh in Left most corner
Of course Jaswant Singh took premature retirement as a Major and later served mother India as one of the most effective and efficient of the Foreign Minister, Finance Minister and Defence Minister of India. Eventually on completion of twenty years service, even Commander SK Singh, VSM, took premature retirement in Jun 1978 (same time I got commissioned into the then submariners equivalent in the Army, the parachute commandos. Today the Navy also has MARCOS).
The beginning for creation of the Submarine Arms had been made towards end fifties which had initially not fructified. The proposal to form a submarine arm was first mooted in 1959 with a draft plan to acquire four submarines from UK at a cost of ₹16 crore. The government approved the proposal only in 1962 after the Chinese began making faces at us. In early 1962 a nine member team led by Commander B. K. Dang was then sent to UK to undergo submarine training at HMS Dolphin at Portsmouth. Lt S K Singh was a member of that team. After training and a year of sea experience on board Royal Navy submarines, they were back to Delhi empty handed. The crafty British Admiralty was unwilling to sell any modern submarines to India. They again went there sometime in 1964 or 65 but to no avail. Another youngster as part of the team was Lt Raja Menon whom I would be meeting in 1969 at Vizag with lots of other submarine pioneers.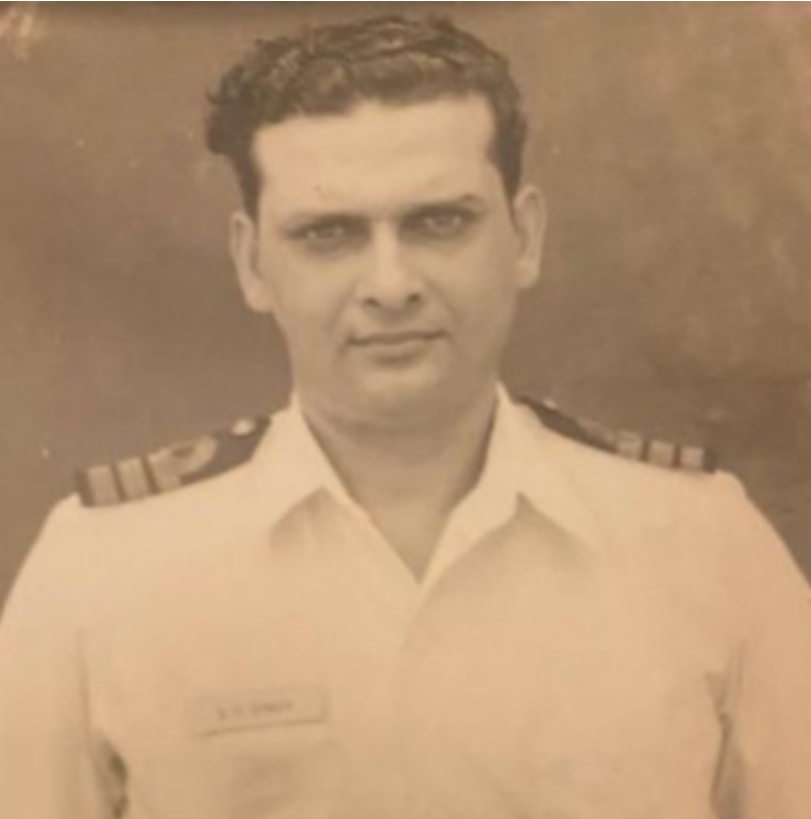 Commander SK Singh, VSM
Even as a very young boy, I was aware of the above moves. The Indian Navy was eventually disappointed as the purchase proposal did not materialize. India wanted to buy the Porpoise or Oberon class but the clever British government wanted to foist a 20 year old vintage design 'T' class. So the Pioneer Submariners returned empty handed. However I was beyond joy because apart from many top brand Jackets, Sweaters, Shirts of Marks & Spencer. I also received my first stamp album of STANELY & GIBBONS with over 1000 stamps of all shapes and sizes of various countries.
Then India began looking elsewhere. A visionary Soviet Admiral Goroshkov had realized that in case the Indian Navy too started operating Soviet designed and made submarines then at least in the Indian Ocean and the Indo Pacific, the Americans and NATO would have some tough time, trying to distinguish who was who. So by 1964 the Soviet government agreed for transfer by purchase of four Foxtrot-class submarines.
The Indian defence minister, a stalwart, Shri Yashwant Rao Chavan led a large delegation to Moscow sometime in 1965, where they were welcomed with open arms and an invitation to take 'what you will and pay later.
The Indian delegation signed agreements to acquire four of the latest submarines, a submarine tender, five frigates, four patrol boats, four landing ships and five missile boats at prices that were unbelievably cheap.
The year was 1966 when the Indian submarine pioneers again moved to acquire the first submarine. On 06 January1966, Captain B K Dang was appointed as the first Director of newly created post of DIRECTOR SUBMARINES. Then sometime later in 1966, about sixteen officers and over hundred sailors began receiving training at Vladivostok. Lt S K was one of those officers. Thereafter the Indian Submariners in Vladivostok at one time numbered sixty officers and 350 men and of course some of them could also take their families too. That is how my two and half years old cousin Aparna Singh (Neeta) and aunt Vijaya Singh spent nearly two years in one of the coldest places in the World.
The beginning was made for the Indian Navy when INS Kalvari under command Cdr K S Subramanian sailed into the Visakhapatnam harbour, braving 16,000 km of rough sea from Kaliningrad near Riga to Visakhapatnam, on June 6, 1968. As the Suez canal was still closed, the submariners during their long voyage around the Cape of Good Hope, had perfected all their drills etc. Lt S K Singh ensured that the engines behaved in the most proficient manner.
Meanwhile for two full years, the envelops coming from Vladivostok to Patna St Xavier's hostel via Naval HQ every few weeks, had scores of stamps inside, each time. My stamp collection had certainly grown faster than the Indian Naval fleet!!!
As a wide eyed school boy, I had been in Vizag in May/June 1969 during my school summer vacation. I had already been inside INS Kalvari and of course been to INS Amba several times. The arrival of INS Khanderi had been had been a memorable occasion. It had followed the Kalvari route from Kaliningrad under Command of Commander Arun Auditto. In 1961 this officer as a young Lieutenant had led a landing party to capture Anjadiv island from the Portuguese during the Goa Operations.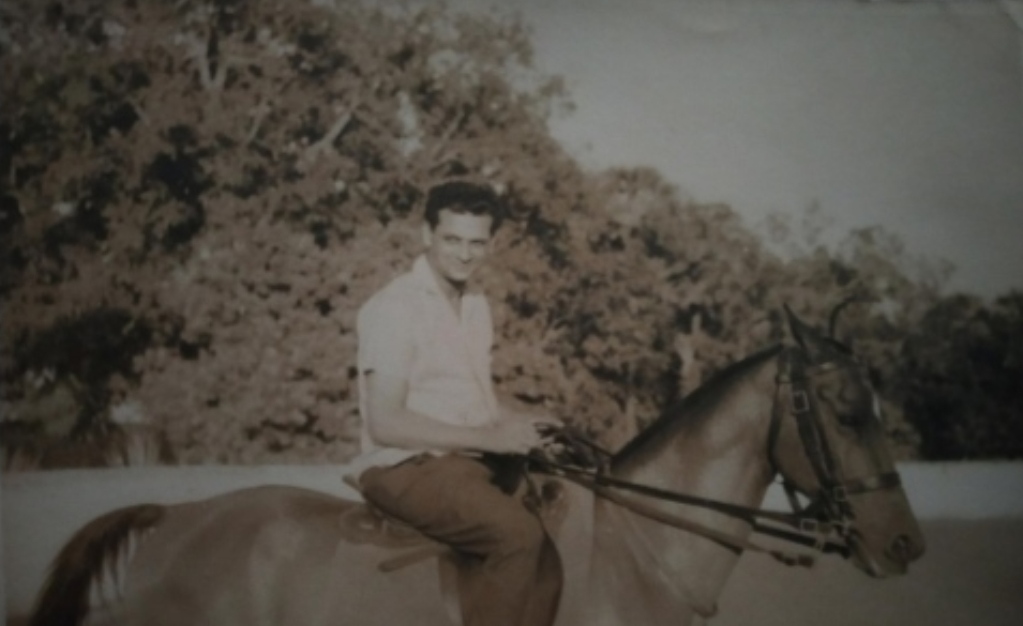 Lt Commander S K Singh
He and Lt Commander S K Singh had been very close friends since long. Mrs Ranjana Auditto had arrived in Vizag about 20 days before arrival of Khanderi with her two children and stayed at my Uncle's place. There after I met Audittos several times and last was at the funeral of Commander S K Singh, VSM in 2010. Now even Rear Admiral Arun Auditto, AVSM, NM has joined his friend and sailing somewhere in the Milky Way. In 2018, I met Mrs Auditto, this time it was the funeral of Mrs Vijaya Singh, wife of Commander S K Singh.
During my two months stay in Vizag, I remember meeting many of the other pioneers of the Submarine Arms. There was Commander V S Shekhawat the then Commanding Officer of INS KALVARI (and the future Naval Chief). I still remember the nice gift presented by him and Mrs Shekhawat to me on my birthday. Lt Raja Menon and Lt R N Ganesh were two others, whom I remember very distinctly. Lt Dev Thukral, Lt Cdr Shaadi lal Batala, Lt Cdr Jhangiani Lt K Uppal and Lt Bawa were few of the other officers whom I met there or later in Mumbai.
The silent arm soon inducted two more Foxtrot-class submarines INS Karanj and Karsura. All four together constituted the 8th Submarine Squadron commanded by Captain K S Subramanian. They played a key role during the 1970-71 Indo-Pak war. As per the Urban Legend heard from the old submarines while reminiscing over their drinks, had the American Task Force under USS ENTERPRISE intervened in the conflict then it would have not gone unchallenged by the submariners. Commander V S Shekhawat who commanded INS Karanj during the war was awarded a Vir Chakra. Khanderi was then commanded by Commander Roy Milan and Kursura by Commander Arun Auditto.
Another submariner, Commander M N Samant, whom I had the privilege of meeting later in Mumbai when I was in NDA and then many times in New Delhi, was awarded a Mahavir Chakra for his daring operations in Bangladesh. In 1969, Commander Samant was appointed as the commissioning Commanding Officer of the submarine INS Karanj.
In April1971, he was involved in covert operations for liberation of Bangladesh. The Naval Commando Operations (X) with Commander Samant and eight other submariners began training more than 400 Bengali college students as marine-warfare soldiers to carry out covert operations inside the erstwhile East Pakistan. They were trained to swim with Limpet mines and use them to destroy Pakistani shipping. Samant was involved in this training process being the Staff Officer, G1 of the Naval Commando Operations (X).
Operation X was a covert operation run by the Indian Navy. It involved attacking the vulnerable maritime shipping in the east to cutoff logistics and supplies to Pakistani forces in East Pakistan. The operation involved the marine-warfare soldiers trained by Samant and his colleagues preceding the War. Only the Indian Prime Minister, the Naval Chief and Captain M K Roy the then Director Naval Intelligence had the full knowledge of the operation. Damage or complete destruction was inflicted on about 60, 000 tonnes of shipping during the operation, which was executed by 176 soldiers under the leadership of Samant. This was OPERATION JACKPOT. Overall, the operation resulted in around 100, 000 tonnes of logistical and supply shipping being sunk or damaged. Thus it was the largest covert maritime operation in history, being bigger than those which were undertaken during the WW2 or the Vietnam War.
Captain Samant also led an attack involving three gunboats on Pakistani ships on the Pussar River during the period between 7–10 December 1971. Two of the boats were lost to friendly fire from the IAF when own fighters mistook them for the enemy. Samant rescued survivors and continued the mission. Samant subsequently became the first temporary Chief of Naval Staff of the newly created Bangladesh Navy and was awarded the 'Friend of Liberation War' honour. He remained chief till early 1972. He passed away in March 2019. His citations read as under:
COMMANDER MOHAN NARAYAN RAO SAMANT (00124-F)
Commander Mohan Narayan Rao Samant was the senior officer of a Force consisting of Craft, which carried out most daring and highly successful attacks on the enemy in Mongla and Khulna Ports. Maneuvering his squadron through a most hazardous and unfamiliar route, Commander Samant achieved complete surprise and routed the enemy in Mongla inflicting very heavy losses. Commander Samant then proceeded to attack Khulna to destroy the enemy entrenched in strength in the port. A bitter fight ensued in which the force was subjected to incessant air attacks. Two boats belonging to the Mukti Bahini operating with the Force were sunk. In utter disregard of his personal safety, the officer not only managed to pick up a large number of the survivors but persisted with fierce attacks on the enemy with devastating results. Commander Samant had a number of narrow escapes, but refused to withdraw to safer waters. By his personal example and high qualities of leadership, Commander Samant inspired his men to rise to the occasion and fight most gallantly. Throughout the operations, Commander Mohan Narayan Rao Samant displayed conspicuous gallantry, dedication and leadership.
Today, all eight Kalvari types have been decommissioned and INS Kursura is transformed into a submarine museum and stands on Visakhapatnam beach.
The Kalvari Class had a displacement of 1950 tons when on surface and 2475 tons when submerged. It had a diving depth of 250m with maximum speed of 15 knots. Underwater it had range of just 600km. This type had a length of 91.3 m, Beam of 7.5 m and Draught of 6m and carried a complement of eight officers and sixty seven sailors. They carried around 22 homing torpedoes or 44 mines.
| | | | |
| --- | --- | --- | --- |
| Names | Pennant Numbers | Commission Dates | Decommission Dates |
| Kalvari | S23 | 08 December 1967 | 31 May 1996 |
| Khanderi | S22 | 06 December 1968 | 18 October 1989 |
| Karanj | S21 | 04 September 1969 | 01 August 2003 |
| Kursura | S20 | 18 December 1969 | 27 September 2001 |
Here I must narrate a story heard from the submariners. That during the ferry voyage of one of the above submarines, one of the crew members had acute appendicitis. The medical officer on board performed the emergency surgery. Being somewhere near Cape of Good Hope, the submarine surfaced and the patient was transferred to an Indian Merchant Mariner and taken to the nearest South African port for further medical management.
A case of perfect coordination among the transiting Submarine, the Naval HQ, the Foreign Ministry and the Indian Merchant Navy. A similar incident had happened on board INS Chakra, the first nuclear powered SSGN OF Indian Navy, during its ferry from Russia through Indo Pacific to Vizag.
Another story, I remember (heard in mid 80s) was regarding the pranks these submarines used to play. Then Commander V S Shekhawat, was very methodical in everything he did …. The NDA Gold Medal and later Sword of Honour and eventually the CNS could not have come any other way. However his irreverent (but they loved and respected him a lot) youngsters were always at some mischief or the other. At Vladivostok, newspapers from India and letters from home were received via Naval HQ/Naval Attache Moscow at weekly/fortnightly intervals. The OLDMAN (as the commanding officer is always referred to) being fond of Indian newspapers, received them regularly. Very laboriously date wiseboth the papers and the letters were sorted out by him and neatly placed next to his bed, to be read at leisure after dinner. Though always and every time on his return, he would find that someone (or more than someone ? !!!) had cleverly but very neatly mixed them up ……he would invariably realize this quarter or halfway through his readings !!!!! He did suspect a few but could never catch them in the act.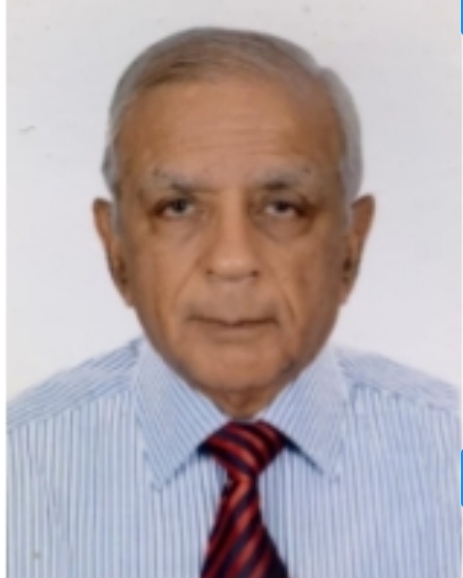 Rear Admiral Dev Thukral, Indian Navy. He was closely associated with the ATV Project
A story narrated by Admiral Dev Thukral, a very close friend of SK, said that there had been a chicken pox breakout among the Indian Submariners at Vladivostok. Everyone had it except Lt S K Singh. So for three weeks all were quarantined with nothing to do, as no Russian would come near. When they recovered and training classes resumed then S K Singh got it. Now no one wanted to go through the agony of isolation once again. So he was told not to report sick and attend the classes, sitting in the last row. He was quietly given the medicines. The Russians kept wondering, as to why S K had been made an Outcast. Also the thick Russian winter overall worn over the normal winter wear required help for proper zipping up. For around next three weeks, S K had to wear and sit in the class in only half zipped overall, as no one would come near to help !!
Then one-night S K with another officer, was it Shaadilal Batala or someone else (?), caught hold of a horse and took it inside the Russian Officers Club and after giving it a bottle to drink tied it inside. Next day everyone was wondering as to how the horse got inside. However the Russians kept saying that this could have been done only by an Engineer because of the precision maneuvers required.
In 1971, at least one of the Kalvari type, full of such pranksters, was waiting, silently but resolutely somewhere in the Bay of Bengal. USS Enterprise and the ships in its Flotilla must thank their stars that they didn't turn into invaders. A David versus Goliath fight was thus averted.
A full-fledged submarine base had come into existence in the shape of INS Virbahu on 19 May1971 at Visakhapatnam. The then Chief of Naval Staff Admiral AK Chatterjee laid the foundation stone for the submarine base. Commander K S Subramanian was the first Commanding Officer of this base. Next on 21 Dec1974, the submarine training establishment INS SATVAHNA came up at Vizag under the command of Commander K N Dubash.
Four more Foxtrot class submarine that is the Vela Class followed right after the war. These 'F' class submarines Vela, Vagir, Vagli and Vaghsheer formed the 9th Submarine Squadron at Mumbai. This established a safe and efficient submarine operations base in the Indian Navy on both the Eastern and Western Coasts. Commander S K Singh headed the Engineer Branch of this Squadron too. The Vela class too got decommissioned by June 2010 and this was the time when I too retired from service. Decommissioning dates are:
| | | | |
| --- | --- | --- | --- |
| Names | Pennant Numbers | Commission Dates | Decommission Dates |
| Vela | S40 | 31 August 1973 | 25 June 2010 |
| Vagir | S41 | 03 November 1973 | 07 June 2001 |
| Vagli | S42 | 10 August 1974 | June 2010 |
| Vaghsheer | S43 | 26 December 1974 | 30 April 1997 |

The Indian Navy had started its quest for indigenization of submarines in early eighties itself. The now infamous HDW programme was initiated in 1983. The plan was to induct four submarines, two to be built at HDW and the balance two at MDL, Mumbai. There was also an option clause to build two more should it be considered expedient. This project was intended, inter-alia to provide us the opportunity to 'Learn and Execute' the submarine build process.
Thus from the Foxtrot class, the navy graduated to procure and produce the German-based HDW 1500 class or also called as the SSKs attack submarines, in mid 1980s. Referred to as the Shishumar class, four of them Shishumar, Shankush, Shalki and Shankul formed the 10th Squadron of the arm, based in Mumbai. The first one Shishumar was inducted on 22 September 1986 under the command of Cdr P M Bhate. Concurrent with the initiation of the HDW programme, India also negotiated with USSR to procure the Kilo-class or the Sindhughosh-class attack submarines. Equipped with the 3M-54 Klub (SS-N-27) anti-ship cruise missiles with a range of 220 km, for the first time India was on the offensive side of submarine warfare.
The strength of the 877 EKMs was eventually increased to ten. These formed the 11th and 12th Submarine Squadrons. The kilo class submarines were Sindhughosh inducted in Apr 1986 under Command of Cdr K C Verghese, followed by Sindhudwaj, Sindhuraj, Sindhuvir, Sindhuratna, Sindhukeshri, Sindhuvijay, Sindhukirti, Sindhurajshak and Sindhurashtra.
Sindhughosh class attack submarines have a displacement of around 2325 tons on surface and 3076 tons when submerged. They are 72. 6 m in length with beam of 9.9 m and draught of 6.6 m. On surface they can travel at eleven knots and at nineteen knots when submerged. This gives the maximum range of 640km when submerged and 9700km when in snorkeling or full surface mode. These submarines with a crew of thirteen officers and forty sailors can dive to a depth of 300m. They are armed with Club S missiles, type 53–65 anti ship torpedoes, anti submarine torpedoes and DM1 mines.
The fledgling arm on 01 May 1987 would have Rear Admiral Arun Auditto, AVSM, NM as the first Flag Officer Submarines based at Vishakhapatnam. The year 1988 also saw the Commissioning of INS Chakra the first nuclear attack submarine taken on lease from Soviet Union. Two submarine crews were carefully selected after the necessary psychological aptitude tests where the rejection rate was much lower than that experienced in Soviet and Western nuclear submarine forces. On completion of the escape refresher course at Vishakapatnam the crews departed for Vladivostok via Tashkent and Khabarovsk and arrived at the Training Centre at Kirova on 1 October 1983 for a thirty month course which was later reduced to two years. The Indian ambassador, Professor S Nurul Hasan visited the Indian personnel in July 1985.
The final part of the training included attacking single surface ships and submarines as also shadowing and attacking large formations including convoys and aircraft carriers. A Charlie I Class, SSGN nuclear submarine was positioned at Ulis Bay as part of the sea training programme. The graduation ceremony in April 1986 was attended by Vice Admiral Sedernov, C-in-C of the Soviet Pacific Fleet, the minister G. Ranganathan and Commodore V Jerath of the Indian Embassy, Moscow. The only Indian casualty was a voung lieutenant who was pierced by Cupid's arrow. He resigned from the Navy to settle in the Soviet Union with his young Russian bride.
The agreement between the two countries for the lease of a Soviet nuclear submarine for an initial period of three years was thereafter concluded. Captain R N Ganesh (who later commanded the aircraft carrier INS Vikrant and later the Western Fleet and subsequently the Southern Naval Command) along with Commanders R K Sharma (executive officer), BR Raju (nuclear engineering) and PK Sharma (electrical engineering) along with one complete Indian crew returned to Ulis Bay in September 1987.
The Soviet authorities were of the opinion that the crew would require a six-month refresher period prior to the leased nuclear submarine departing for India. Captain Ganesh, an experienced submariner, reiterated that the already worked up crew, who had again completed their escape training in India, would not require more than thirty days refresher training, followed by ten days for storing and five days for acceptance trials. They would therefore be ready for sea inspections by the Soviet divisional Commander.


A refurbished Charlie I class submarine was transferred to the Indian Navy on 01 September 1987and commissioned as INS Chakra – a name derived from the fabled 'Sudarshana Chakra', an invincible weapon of destruction of Indian mythology. The submarine was thereafter ready in all respects to depart by end October 1988. However, as the ongoing historical SALT talks between the United States and the Soviet Union were underway, all other activities were suspended. INS Chakra which was strictly on lease for training purposes (unlike the US-leased submarine Ghazi which took an active part in both Indo-Pak conflicts and was sunk in 1971) finally sailed again in a freezing temperature of -15 degrees Celsius from Vladivostok on 05 January 1988. The routing was partly dived and partly on the surface via the South China Sea and the Malacca Strait where she was escorted by an Indian frigate. She then dived in the Andaman Sea to arrive in Vishakapatnam on02 February 1988. The submarine was constantly tracked by US and Australian Orion P3C aircraft.

Prime Minister Rajiv Gandhi along with the Raksha Mantri K C Pant, the Chief of Naval Staff Admiral J. G. Nadkami and the C-in-C of the Eastern Naval Command, Vice Admiral S C Chopra embarked on INS Chakra off Vishakapatnam at midday on 02 February 1988 for a demonstration at sea. This was in conformity with the Prime Minister's vision of propelling India into the merging environment of computers,
This Charlie class submarine was finally returned in 1992 but meanwhile had provided invaluable experience to the Indian Submarines in operation of nuclear powered vessels.
The submarine arm celebrated the Silver Jubilee in December 1992. It was attended by Commander S K Singh, VSM.
By now a need arose for a senior officer at Naval headquarters to impart senior level advice on submarine matters. The post of the first Director Submarine Operations had already come up on 01 July 1986 under Commodore B S Uppal, again a close friend of Cdr S K.
The non 14 October 1996, the appointment of Assistant Chief of Naval Staff (Submarines) (ACNS SM) was created. Rear Admiral Arun Kumar Singh, AVSM, NM, took over as the first ACNS (SM). He also dual-hatted as the Flag Officer Submarines or FOSM While the policy decisions were taken by the FOSM, the administration of the submarine HQ was carried out by a Commodore. The ACNS functioned under the Deputy Chief of Naval Staff. Next, In January 2001, the post of ACNS (SM) was instituted as a separate billet. The ACNS (SM) is based at NHQ while the FOSM is based at Visakhapatnam.
Thereafter the Navy again leased and commissioned a new INS Chakra. This time in 2012, it was an Akula class nuclear boat from Russia, which was finally returned in June 2021.
Meanwhile India had been silently working on its indigenous nuclear submarine programme which resulted in commissioning of INS Arihant, the first of our SSBN, thus providing the assured second strike capability to the Indian Strategic Forces Command. By now we have two more SSBNs soon to be commissioned as INS Arighat and INS Ardhiman.
The HDW scam had sounded the death knell for the indigenous submarine programme. All facilities created at MDL and skills that were developed fell to disuse after INS Shankul was delivered in 1994. Another major setback was when Sindhu Rakshak exploded and sank in Mumbai harbour on14 August 2013, during a routine loading of torpedoes.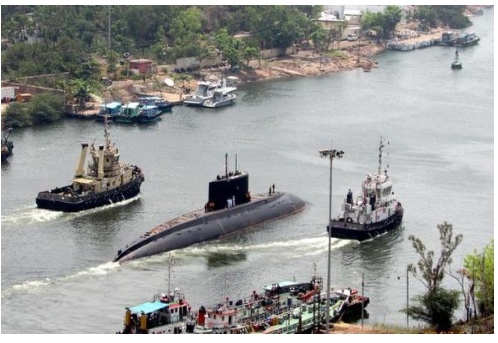 A file photo of INS Sindhu kirti, seventh Sindhu ghosh-class submarine of Indian Navy, being towed in the channel for undertaking sea trials in Visakhapatnam.
The submarine arm or the silent arm of the Indian Navy celebrated its golden jubilee in 2017. In the last five decades the Submarine arms had grown from a few of Foxtrot class submarines to possess the Arihant class nuclear-powered ballistic missile submarines (SSBN) to the state-of-the-art Scorpene-class submarines.
INS Kalveri took rebirth on 14 December2017, full 50 years after the commissioning of the first Kalvari. The construction had began on 14 December 2006 with the first cutting of steel at Mazagaon Docks, Mumbai. The five separate sections of the submarine were welded together, called 'Boot Together', on 30 July 2014. This submarine became the first Indian Naval vessel to be built using a modular approach. She was launched at the Naval Dockyard on 27 October 2015 by Ritu Shrawat, wife of then CMD, Rear Admiral R K Shrawat (Retd). After conquering numerous challenges faced during the 'Setting to Work' phase and undergoing rigorous harbour tests and trials to the complete satisfaction of the customer, she commenced sea trials on 01 May 2016.
She was delivered to the Indian Navy on 21 September 2017 after successful completion of sea trials. She was commissioned by Shri Modi, the Prime Minister on 14 December 2017, with Captain S D Mehendale as its first Commanding Officer. All the surviving officers and crew of first INS Kalvari had been invited for the ceremony. Old submariners along with Commander Satish Kumar Singh were saluting from the heavens only.
Already the new Kalvari, Khanderi and Karanj are in service Vela should be commissioned shortly and Vagir and Vagsheer are under final phases of completion. In their next refit due, they will be fitted with DRDO developed Air Independent Propulsion System also. By 2025 we should be having a new SSGN from Russia, an Akula boat as Chakra 3. There is a rumour of a Chakra 4 also to see us through till the arrival of our own indigenous SSGNs in the making.
References:
Evolution of the Indian Submarine Arm – by Lt Cdr Kalesh Mohanan
Firsts in Submarine Arm of IN –Indiannavy. nic. in
The Growth and Development of the Submarine Arm –SP's Military Yearbook 2020-2021