Second India – Saudi Joint Naval exercise Al Mohed Al Hindi 23 concludes, while G20 Meet going on at Srinagar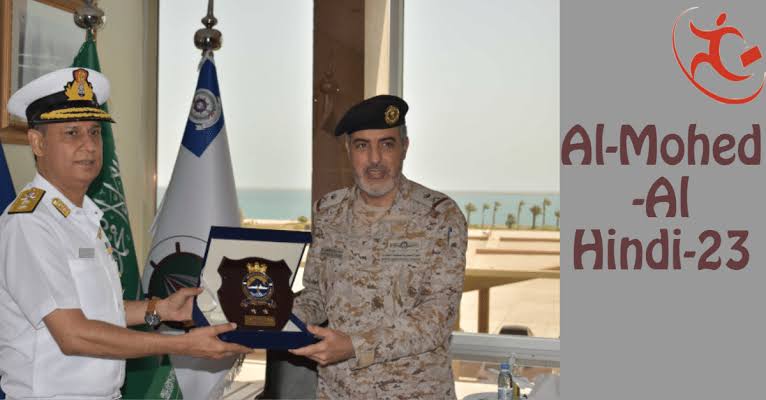 Some G20 member countries and invited guests decided not to attend the meeting at Srinagar. Three G20 member countries—China, Saudi Arabia, and Turkey—and two guests who were invited by India —Egypt, and Oman—were among those who did not send their delegations. Though there were unofficial representations from Saudi Arabia and Egypt.
However, in spite of the above, the second edition of India-Saudi Joint Naval Exercise Al Mohed Al Hindi 23 concluded on Thursday.
In the five-day exercise, Indian Naval Aircraft Dornier and Saudi Air component participated, according to a tweet by the Indian Embassy in Riyadh.
The Indian Navy, in an official statement, stated that INS Tarkash and INS Subhadra and IN Dornier, Maritime Patrol Aircraft arrived at Al Jubail, Saudi Arabia on 21 May 2023 to participate in the second edition of Bilateral Naval Exercise Al Mohed Al Hindi 23.
The Naval Exercise Al Mohed Al Hindi 23 between Indian Navy and Royal Saudi Naval Force RSNF was scheduled from 21 to 25 May 2023.
"The ships were received by Col Gurtej Singh Grewal SC, Defence Attache, officials from RSNF and Embassy of India in Saudi Arabia and school children from International Indian School, Al Jubail. Commanding Officer Tarkash called on Brig Nahes H Al-Mutairi, Commander, Border Guards at Al Jubail," the statement read.
As part of the harbour phase of bilateral ex Al Mohed Al Hindi 23 between the Indian Navy and Royal Saudi Naval Force RSNF, Special Forces interactions from either side, a pre-sail conference for the upcoming sea phase and a friendly football match were conducted. IN crew visited King Fahad Naval Academy KFNA, according to the statement.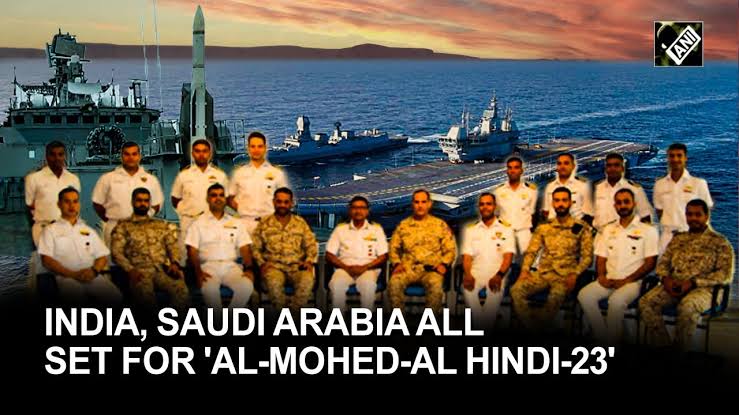 The first edition took place in August 2021.
Earlier in March, the Indian Embassy in Riyadh informed that a team from Royal Saudi Naval Forces met with the Indian side in Mumbai, giving final touches to the preparations for India-Saudi Arabia Naval Exercise, 'Al-Mohed-Al Hindi-23' planned for May off Jubail in Saudi Arabia.
The decision on the Bilateral exercise was taken during the Riyadh Summit held in 2019.
The exercise aims to carry out tactical manoeuvres, search and rescue operations, and an electronic warfare drill to enhance interoperability.
Coming back to Srinagar, it is worth noting that three Islamic countries — Indonesia, UAE, and Bangladesh — attended the G20 tourism meeting held in Srinagar, the capital of Jammu and Kashmir union territory.
Representing Bangladesh at the meeting was its High Commissioner Mustafizur Rahman, while the UAE sent two officials from its capital.
The presence of Indonesia, the world's most populous Muslim-majority country and a member of the Organization of Islamic Cooperation (OIC) as well as the G20, was particularly noteworthy. All three countries are members of OIC.
The development highlights the strengthening ties between India and these three nations, as evidenced by a series of high-level visits and engagements between them.