Seven reported dead in shooting at church in Germany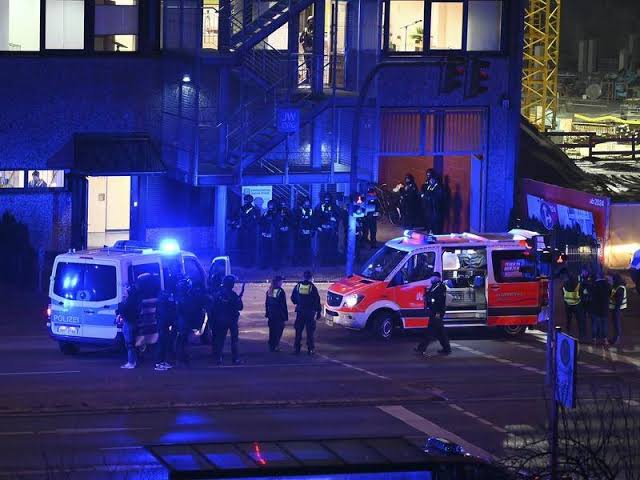 An unspecified number of people were killed or wounded after shots were fired inside a building used by Jehovah's Witnesses in the northern German city of Hamburg on Thursday evening, according to the Associated Press, which cites local police.
At least seven people have been killed and more seriously injured in a shooting at a church in the northern German city of Hamburg, with the motive for the attack unclear, police say.
The Bild newspaper reported that seven people were dead and eight others injured in the shooting at a Jehovah's Witness church on Thursday night (local time).
There were no indications that a perpetrator was on the run, Bild quoted a police representative as saying.
"Several people were seriously injured, some even fatally. We are on site with a large contingent of forces," Hamburg police said on Twitter.
Broadcaster NDR quoted a police representative saying one or several unknown perpetrators shot at people in a church in the Gross Borstel district, a few kilometres north of the centre of Germany's second-biggest city, about 9pm local time.
"We only know that several people died here; several people are wounded, they were taken to hospitals," police spokesman Holger Vehren said.
He said had no information on the severity of the injuries suffered by the wounded.
Mr Vehren said officers heard a gunshot upstairs as they entered the building. After hearing the shot, they searched the building and found another person.
"We have no indication that a shooter is at large," he said.
"On the contrary, we have indications that a suspect might be inside the building and possibly among the dead."
Police said they were yet to uncover any reliable information for the motive for the crime.
Mr Vehren said explosives experts were searching the building for dangerous objects before forensic specialists could enter.
"Our measures and investigations are running at full speed," Hamburg police said on Twitter.
Germany's DPA news agency, citing a reporter on the scene, said local residents in the northern Alsterdorf district of Hamburg had received warnings on their mobile phones of a "life-threatening situation" and streets had been sealed off.
The mayor of Hamburg, a port city, expressed shock.
"I extend my deepest sympathy to the families of the victims," Peter Tschentscher said on Twitter.
"The forces are working at full speed to pursue the perpetrators and clarify the background."