Sonam Wangchuk Develops A 10 Man Solar Heated Military Tent For Army Deployed In Ladakh Cold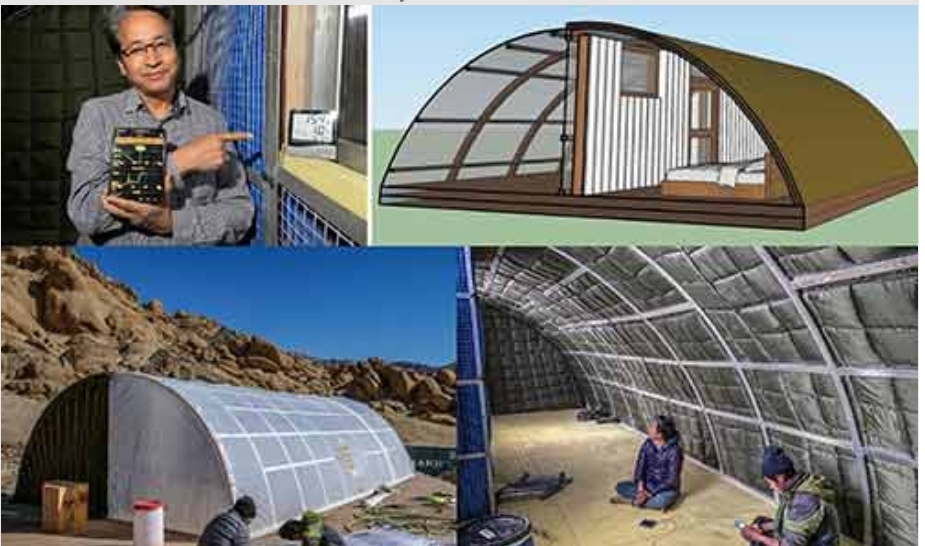 By : India Times

Sonam Wangchuck, who was the inspiration behind the Phunsukh Wangdu character in Aamir Khan's 3 Idiots has come up with an innovation that could help our soldiers stay warm in the freezing cold of Ladakh.
On Friday, Wangchuck shared the images of a solar-powered military tent, which he claims can keep them warm at 15 degrees even when it is -14 degrees outside.
He further said that the solar heated military tents can be used by 10 Indian Army jawans at a time and is completely portable.
"SOLAR HEATED MILITARY TENT for #indianarmy at #galwanvalley +15 C at 10pm now. Min outside last night was -14 C, Replaces tons of kerosesne, pollution #climatechange For 10 jawans, fully portable all parts weigh less than 30 Kgs. #MadeInIndia #MadeInLadakh #CarbonNeutral," he wrote on Twitter.
Wangchuck's latest innovation has left many impressed.
"Sonam, you're the MAN! I salute you. Your work is energising, even this late in the evening," Anand Mahindra said in a tweet.
Wangchuck, the founder of Student Educational and Cultural Movement in Ladakh that was established in the 1988 by the group of students. The whole institute is designed with solar energy and uses no fossil fuel for cooking lighting or heating.
He has also come up with a great way of providing fresh water to villages in the upper reaches of Ladakh that were in the biggest crisis situation. He sources of water are the nearby streams and he also uses his artificial glaciers that would stock freshwater for the community and that comes very handy in the springtime.
He has said, "There have been others before who have worked in this field but encountered problems such as premature melting. To address these problems, we have built vertical ice towers using a simple method."