Trade War: China urges US to remove additional tariffs, sanctions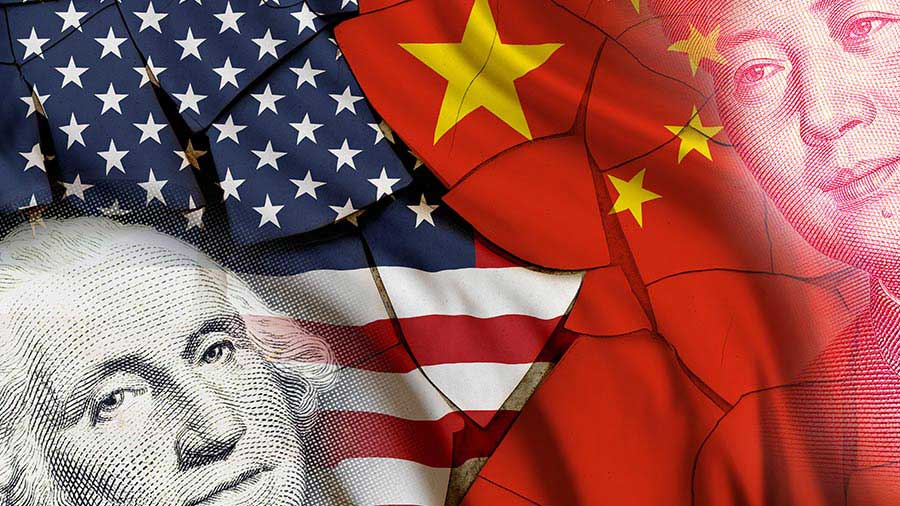 China burdened with the negative impacts of COVID-19, a global recession and disrupted supply chains is now moving forward to implement the phase one trade deal with the US. Beijing hopes that the US will remove additional tariffs and sanctions against China as soon as possible to help expand bilateral trade cooperation, China's Ministry of Commerce (MOFCOM) spokesperson Gao Feng said on Thursday in Beijing.

The phase one trade agreement is beneficial for both China and the US, as well as for the entire world, Gao reiterated.

The remark came after data released by the US Census Bureau on Tuesday showed China might have not purchased an additional $200 billion worth of US farm, energy, manufactured goods and services above 2017 levels in the past two years, while US officials called for concrete action from China to purchase more from the US to meet the pledge in the phase one trade deal, according to media reports.

The Biden administration is considering a new China tariff probe if talks fail to persuade Beijing to follow through on more purchases of US goods, energy and services, officials from the largest US business lobbying group said on Wednesday, according to a Reuter report.

In responding to the US' latest consideration to conduct a new tariffs probe, Chinese Foreign Ministry spokesperson Zhao Lijian told a regular press conference on Thursday that China has always advocated that problems in the economic and trade relations between China and the US should be properly resolved by the two sides in the spirit of mutual respect and equal consultation.

Moreover, Zhao noted that the threats and pressures based on the US unilateral interests will not help solve the problem, but only damage the atmosphere of mutual trust and dialogue between the two sides.

China-US trade jumped by 28.7 percent to reach $755.6 billion in 2021, maintaining strong growth momentum while contributing 12 percent to China's record $6 trillion foreign trade for the year despite tariffs and political tensions between the world's two largest economies.

China feels that US should know better than anybody about the reasons why Chinese purchases have fallen short, including the coronavirus pandemic and logistical hurdles in the US, which hindered trade.

"The US should be fully aware of the role that the US itself played in failing to reach the target set by the trade deal," Gao said. He also added that recent threatening remarks by the US government officials on imposing extra tariffs is a tactic used by Washington to send a message in attempting to gain an edge in future trade talks, which is doing no good to bilateral trade.